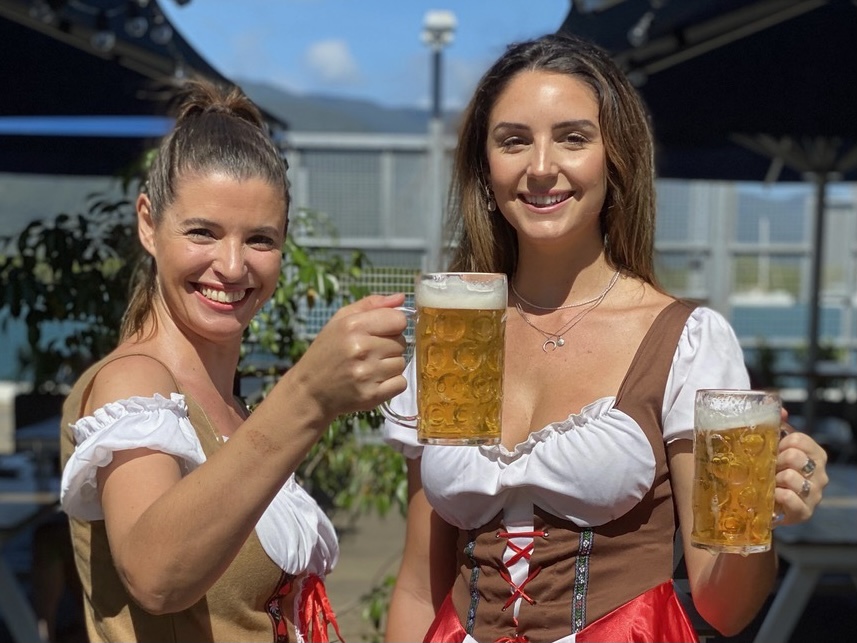 Cairns loves to raise a stein to celebrate the 1810 wedding of the Bavarian Crown Prince and his princess bride. And why not?
There's bratwurst and pretzels, not to mention the schnapps, schnitzels, and of course, the beer.
Plus, you can work it all off with folk dancing and games.
So, dust off your lederhosen and don your dirndl because Tropic Now has your ultimate Oktoberfest guide. Prost!
##BA##
German Club
The mainstay of Far North Queensland's Bavarian social scene, the German Club Cairns, is celebrating its 50th birthday this year!
So of course, you can expect their Oktoberfest celebrations – which are always rollicking fun – to be extra special.
Spanning four big Saturdays, the Club's huge range of imported beer, wine and schnapps is just the beginning.
You'll also have choose from German Wurst (sausage) or a party plate full of German delicacies – plus pretzels, Gingerbread hearts and there's plenty of sauerkraut to go around too!
Dance down Country Road with Sweet Caroline, boogie to the chicken dance and slap your knees to the beat of the oompah band.
WHEN: 9, 16, 23 and 30 October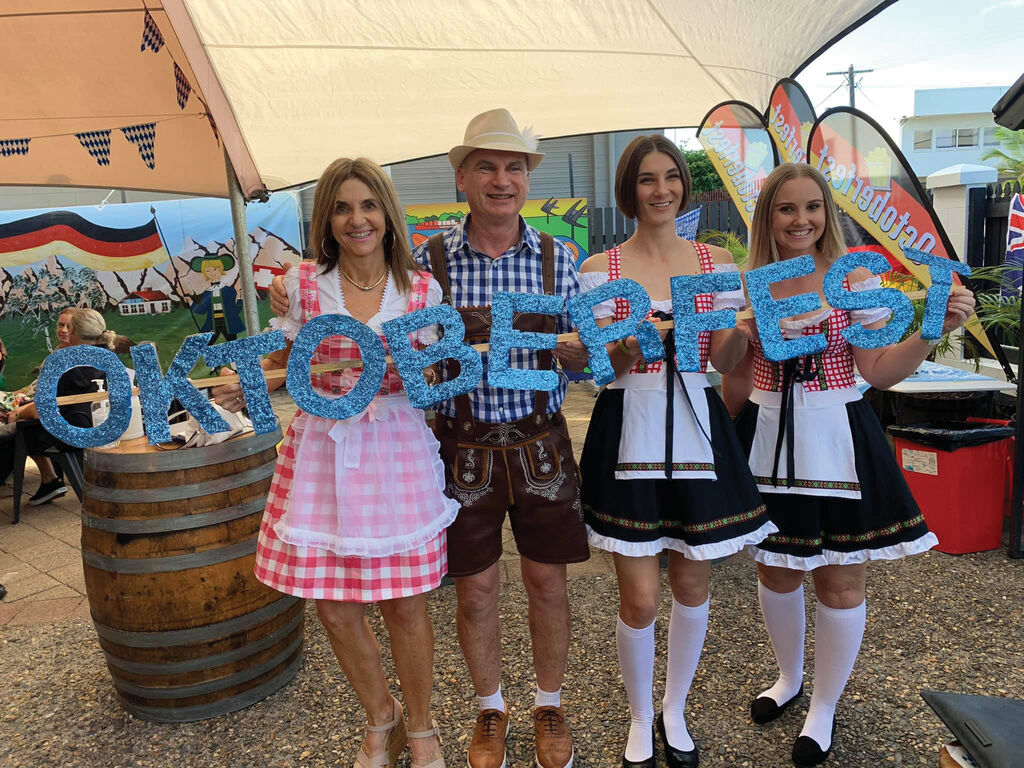 Hemingway's Cairns
Teaming up with Coral Sea, Macalister's, Barrier Reef Brewing and Sauce, Oktoberfest at Hemingway's is undoubtedly going to be a beer bonanza.
With German-style food (think curry wurst, bread dumplings and schupfnudel), live entertainment and keg lifting to boot, the only thing that's left to do is book a table with your mates.
And maybe think about your dirndl and lederhosen – there's prizes for those donned in the best traditional threads!
Event starts at 12pm, free entry.
WHEN: Sunday 3 October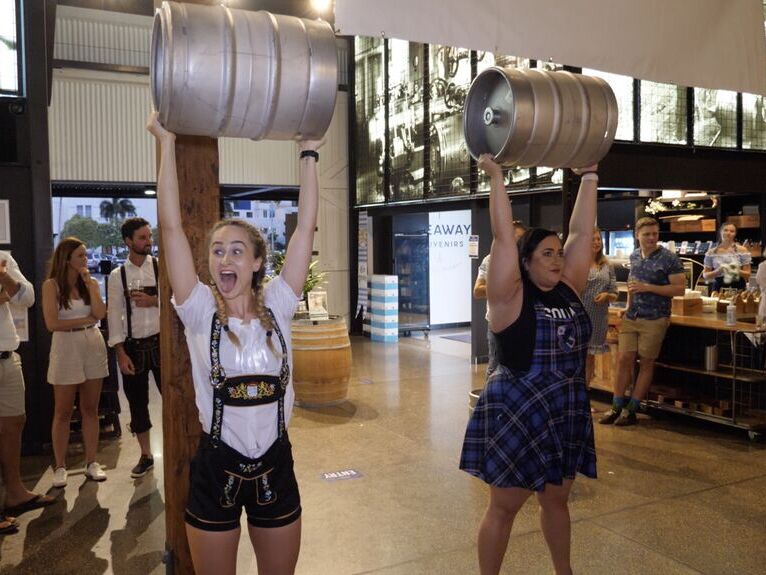 Bavarian Beerhouse
A slightly different take on Germany's biggest annual celebration, the Bavarian Beerhouse are throwing Rocktoberfest this year – bringing together a bunch of local bands.
The two-day lineup of live music includes the Muddy Barron Shakers, Julian James, Dave Cooke, the Ardukins and Gumpy Savidas.
Punters are still encouraged to pull out the lederhosen too, along with a crazy wig and a pair of sunnies.
See you there for a pork knuckle and a pint!
WHEN: Friday 15 & Saturday 16 October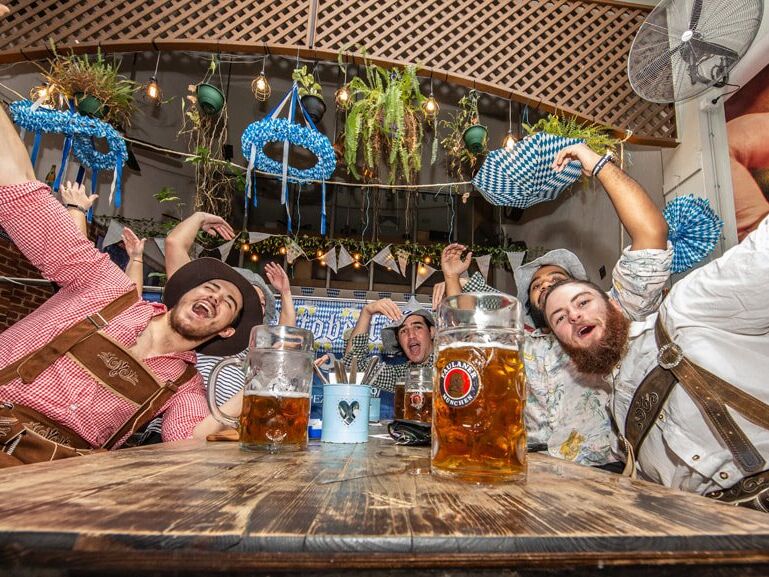 Macalister Brewing Co
Alongside joining Hemingway's big event, Macalisters are throwing their own German celebration to bring the festivities to the Northern Beaches.
Pretzels from Pretzelation and pulled pork from Smok'n'Steel, next to locally brewed ales – sounds like a perfect Sunday arvo to us!
Keep an eye out for their German style Helles Lager, a brew with a bready character and a delicate balance of hops and sweetness.
WHEN: Sunday 3 October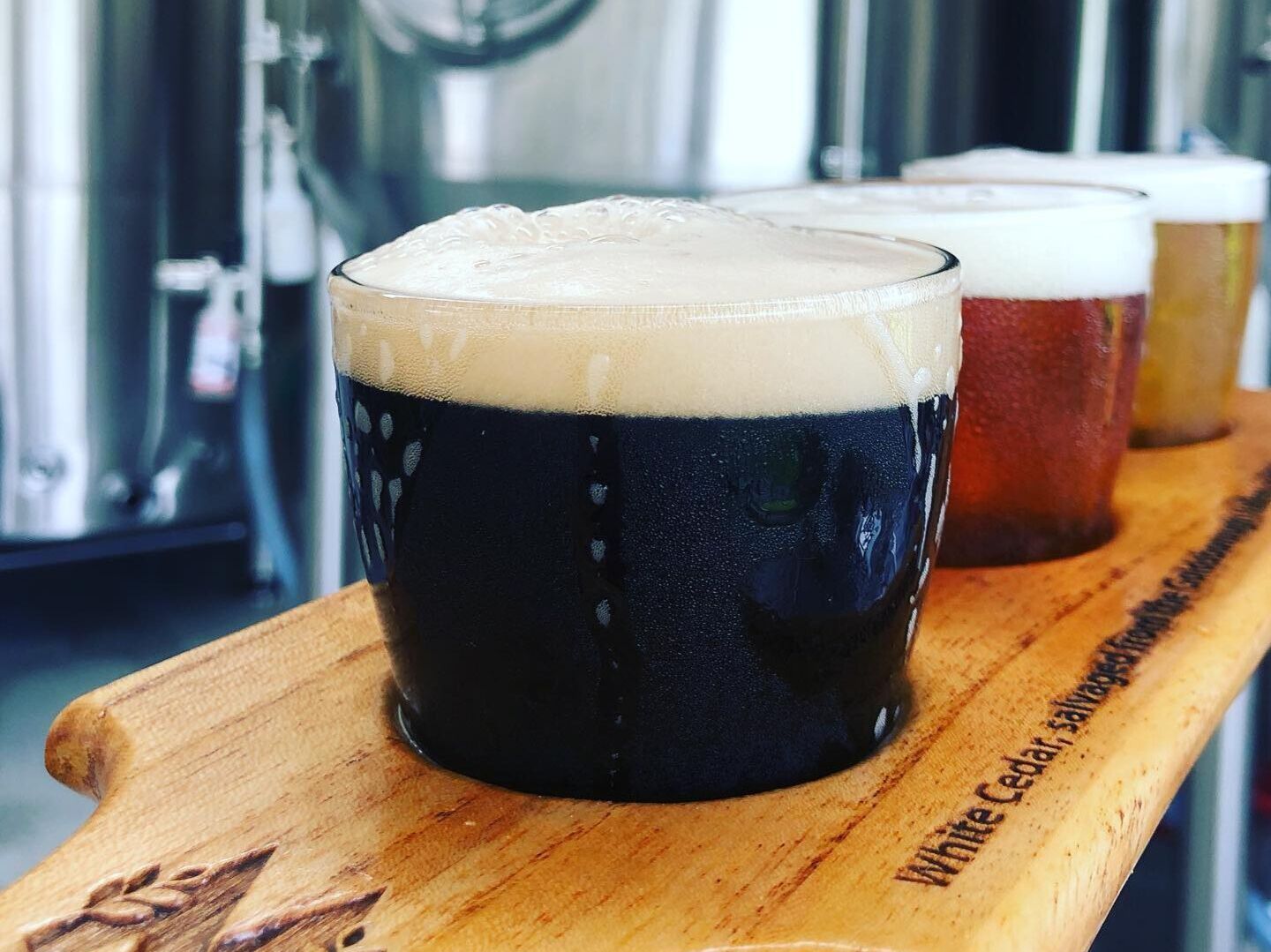 The Bluewater
With afternoon entertainment, a pork knuckle special and plenty of beer on tap, Trinity Park is looking like the place to be this Oktoberfest.
From 2 to 5pm, The Bluewater is hosting brass band FNQ Bands and the Eidelweiss Dance Group – who may even invite you up for a dance!
Bookings are essential to this marina-side celebration.
WHEN: Sunday 10 October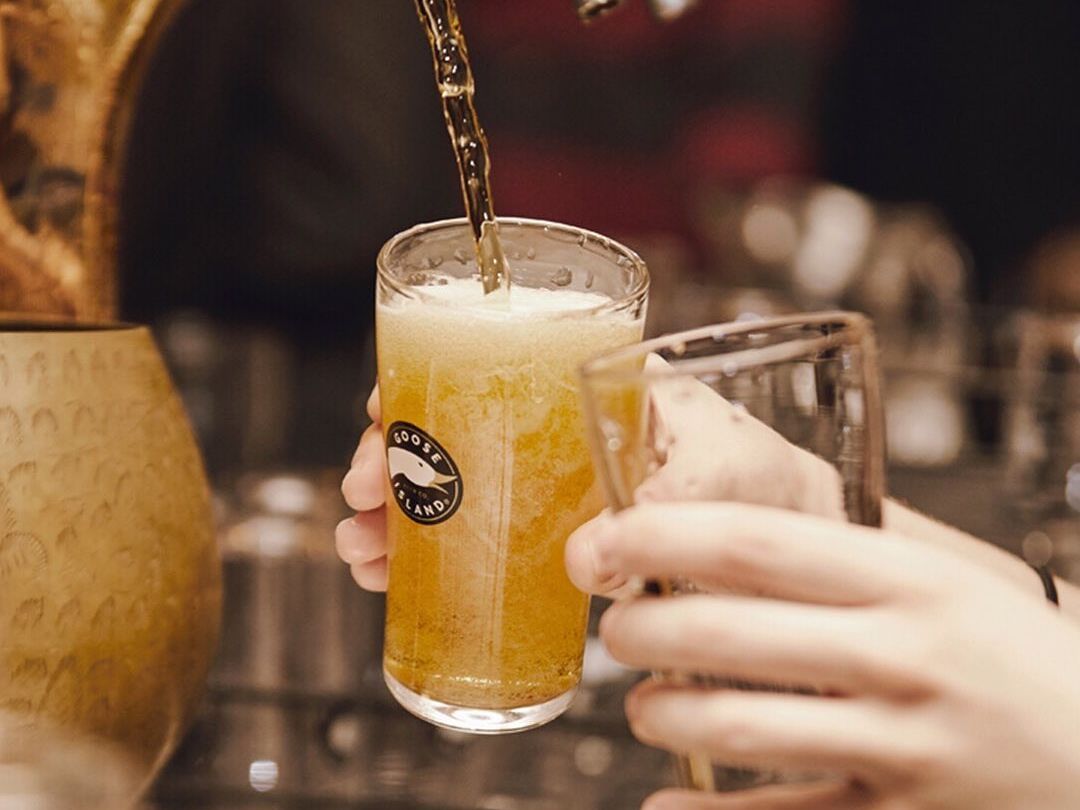 The Crafty Brewer
If all the Oktoberfest activities have inspired you to try your hand at crafting your own brews, we've found just the thing for you!
The Crafty Brewer is a new Cairns-based business selling premium grains and hops to aspiring home brewers, the first of its kind in Cairns.
Owner Stewart Frogley – backed up by 15 years of tinkering with all grains – can explain the ins and outs of craft brewing, as well as crush your grains to order.
Next to 10 specialty grains, 10 varieties of hops and a selection of yeasts, he's also selling handcrafted beer tap handles and beer bras – a nifty device Stew's invented himself!
Find him at Rusty's Markets from Saturday 9 October.
MORE: @thecraftybrewer
FNQ Spirits
For something a little sweeter to enjoy at home, try a locally made schnapps from the guys at FNQ Spirits.
The makers of 'Croc Piss' have recently teamed up with Skybury on the Atherton Tablelands to create a special tropical papaya schnapps.
The true red papaya flavour shines through in this sweetish, super smooth shot, which recently won silver at the London International Spirits Competition.
Find it at the distillery at 436-438 Sheridan Street.
MORE: @fnqspirits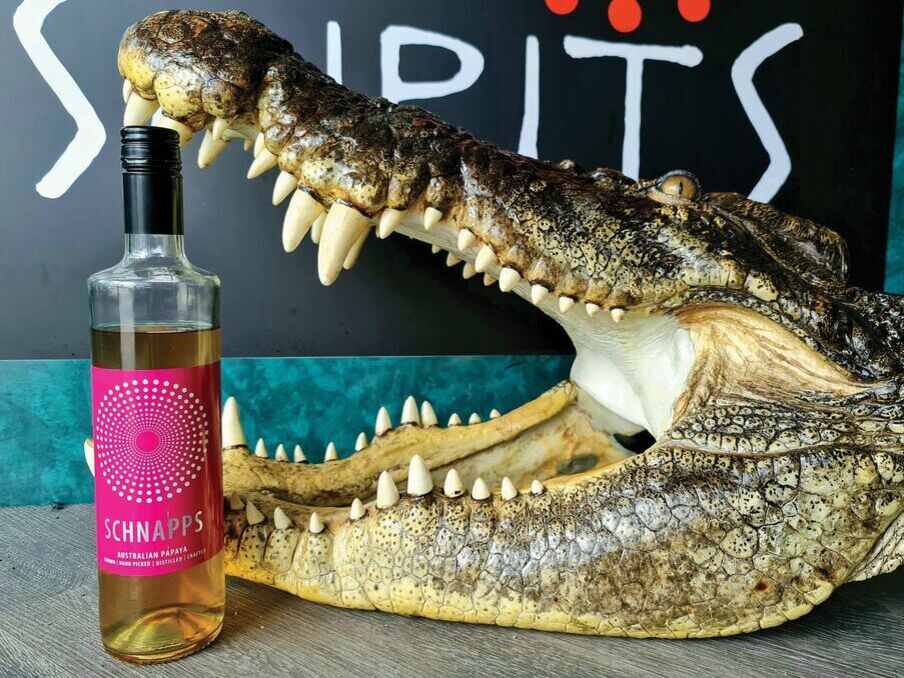 OutSauce Liquor
OutSauce Liquor, out the front of Sauce Brewing Co on Lake Street, stocks over 150 different craft beers, seltzers, ginger beers and sours.
This Oktoberfest they've brought in a Belgian Blonde and an Imperial Hefeweizen from Hope Estate, 8.5% ABV and 9% ABV respectively.
You can also ask OutSauce's Nathan Clarke to order any Australian craft labels in especially for you!
MORE: @outsauceliquor