How this little green frog could stop a $640 million proposal
Local environmentalists are already fighting hard against the KUR-World project at Kuranda and a little green frog is their weapon of choice.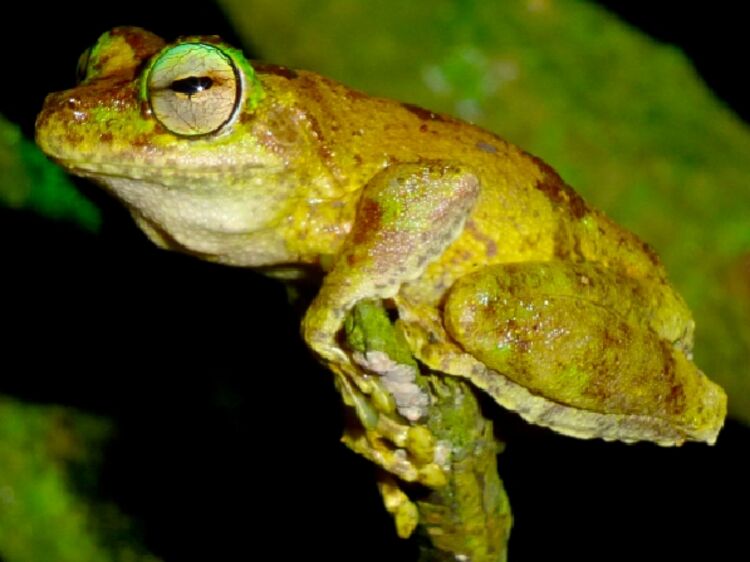 ---
About seven years ago, an endangered turtle and a rare lungfish stopped the Traveston Dam project from going ahead.
Now, a similarly pint-sized and threatened creature is at the centre of an increasingly fiery debate over a $640 million development near Kuranda.
Local environmentalists are putting the Litoria myola - otherwise known as the Kuranda Tree Frog - at the centre of their campaign to stop the proposed KUR-World project before it even begins.
Protesters used a similar tactic to stop the Traveston Dam, with the then Federal Environment Minister Peter Garrett stepping in to kill the project because of fears it would wipe the Mary River turtle and the Queensland lungfish.
KUR-World is the brainchild of Macau-based investor Ken Lee, who wants to build an eco-tourism resort on his 626ha Barwell Rd property at Myola.
The project includes more than 370 residential lots for permanent residents, 200 five-star luxury villas and a 270-room resort, plus farm stay villas, medical suites, boarding cabins and student apartments.
But a group called Friends of the Earth Kuranda are having none of it.
They say the Kuranda Tree Frog - which only exists in one small area on or near the site - will be wiped out if the development goes ahead.
Group spokesman Syd Walker also claims tree clearing that has already occured on the KUR-World site is polluting the frog's habitat.
"Friends of the Earth Kuranda believes this biodiverse, largely forested corridor site is inherently unsuitable for large-scale intensive development as proposed," Mr Walker said.
A spokesman for the developer denied any recent tree clearing or environmental damage had occurred at the site.
The KUR-World project recently took a major step forward after it was declared a Coordinated Project by Queensland's Coordinator General, which helps streamline the complex approvals process.
To avoid a repeat of the Traveston Dam situation, the developer has promised to leave a large portion of the site untouched, with just 37 per cent (about 225ha) of the site to be developed.
The habitat of the Kuranda Tree Frog is among those sections set to left untouched by the development.
---