British TV star enjoys some tropical downtime
Ross Kemp has been a hugely popular tourist across the Cairns region over the past week or so as he spends time with local friends and family.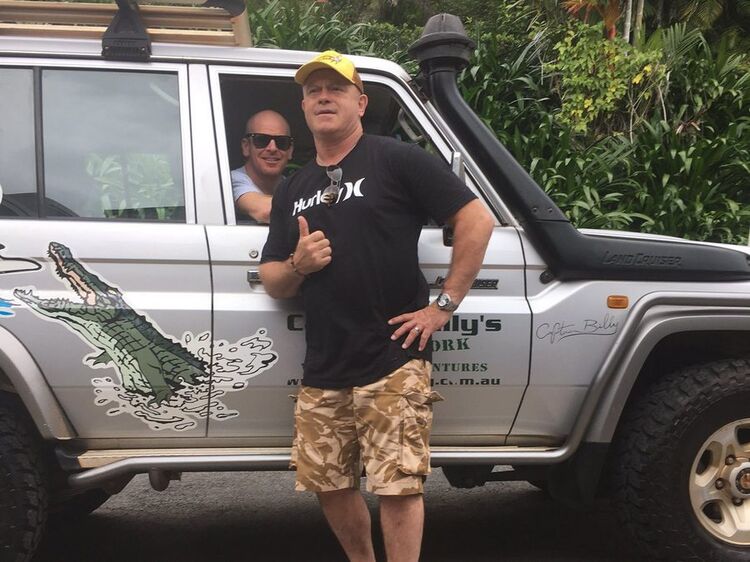 ---
He is used to charming audiences as Grant Mitchell in EastEnders but on his recent adventures across the Tropical North, UK TV star and award-winning documentary filmmaker Ross Kemp was busy charming local punters.
Kemp has been spending some down time in our region visiting family and friends, dining at Salsa at Port Douglas and spotting crocs in the Daintree.
He was also a surprise guest of TropicNow's IT and tech writer James Harding at Saturday's races.
Ross was in Cairns visiting family and friends and spent several hours graciously chatting to surprised locals and posing for photos.

"He was an absolute gentlemen and very down to earth", Harding said.
"He was there to enjoy some private time on his holiday at our table but it didn't take long for eagle eyed local punters to recognize the star.
"He was very happy to accommodate anyone that wanted a photo and sit and have a chat.
"He mentioned how much he enjoys being in Cairns and the lifestyle we have here."

Pauline Kenny from Cairns Key Real Estate said she was delighted to spend 30 minutes chatting to the TV star.
"I had a lovely time chatting with him and for such a big star he was so humble."
---
---