Grin and bear it for an amazing cause
Few people knew the generosity and support Mick 'Bear' Foreman gave to dozens of young sportspeople, but his legacy is living on with an annual event called Grin N Bear It Challenge.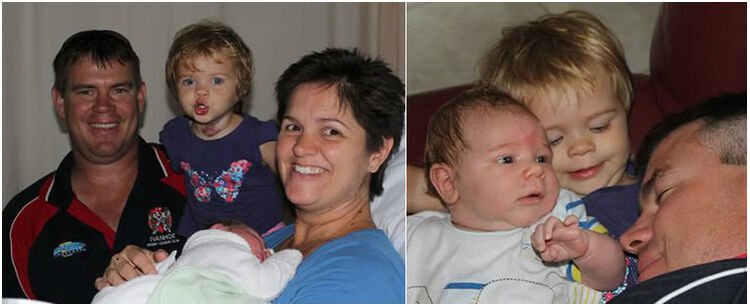 ---
Mick 'Bear' Foreman was an unassuming man with a heart so big it was hidden in plain sight.
Few outside his family knew of the generosity and support he gave to young local athlete Montanna McAvoy at a time when her farming family were struggling financially.
Bear was a national breastroke champion in his younger days so he knew exceptional sporting talent when he saw it.
During his time on the Cairns Crocs Triathlon Committee, Bear heard about the then 11-year-old runner from a farm near Innsifail and, without ever meeting her, decided to sponsor Montanna.
He quietly helped out by purchasing equipment and providing some financial support to help the young running star travel away for competitions.
Like so many in our community who give of themselves without thought for recompense, Bear didn't do it for his own recognition or reflected glory.
One day, he planned to surprise Montanna by attending one of her races so they could finally meet in person.
"He was a humble bloke, he didn't make a song and dance about it," family friend Lesley Sutton told TropicNow.
"He was an amazing sportsmen as a young kid, and he wanted to help out because it was a tough period for Montanna's family."
Apart from his high-achieving sports background, part of Bear's internal reasoning for supporting the young athlete was surely his love and devotion to being a father following the birth of daughter Grace in July 2011 and son Wes less than two years later.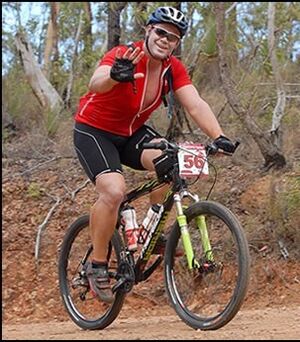 In early 2013, there was a lot going on in the life of Bear and his wife Deb.
Their business struggled in the GFC, and administrators were called in just months after the birth of Wes. They were forced to sell their home and filed for bankruptcy.
The family moved in with Deb's mother near El Arish, Bear found new work and maintained his positive, determined attitude to life.
Despite everything, Deb says her husband remained optimistic about the future.
The outdoors had always played a significant role in Bear's life, and camping, fishing, triathlons and other adventures sustained him during the collapse of his business.
So it was nothing unusual when, on the weekend of 18 July 2013, Bear joined a mate on a 4WD camping trip north.
They were headed to Maytown, a heritage-listed ghost town about 270km north-east of Cairns.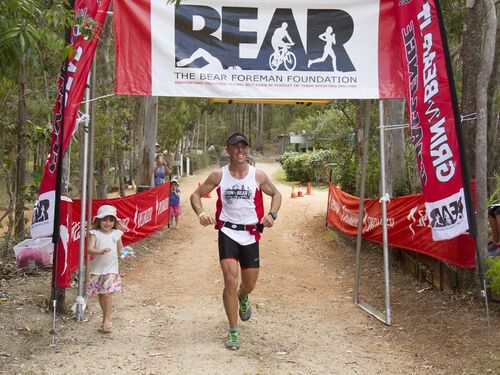 His wife Deb explains what happened on the way back home.
"Never one to miss an opportunity to explore new country and meet new friends, Bear accepted the offer of camping trip and from all accounts, thoroughly enjoyed the weekend," she said.
"As the convoy headed back towards Mount Carbine mid Sunday afternoon on the 19th May, Bear sat in the passenger seat discussing and planning another trip to the area. But next time they planned to do it on a mountain bike.
"Tragically the vehicle he was travelling in lost control and rolled. Bear's life ended instantly."
This loveable larrikin left behind a legacy that his family and friends are continuing to this day.
Though he never did to get to meet Montanna in person, tomorrow the Grin N Bear It Challenge takes place at Camp Barrabadeen at Tinaroo to continue the spirit of his support for young athletes.
Spectators are invited to attend, and the event is the major fundraiser for the Bear Foreman Foundation.
His family and friends are just as humble about their community service as the man himself when they say: "It is hoped that the creation of this Foundation will in some small way, continue the legacy of this inspiring man."
---