High hopes for a brighter future in Cairns than many other regional cities
TropicNow columnist Shaun Donaldson weighs up the Cairns economy compared to places like Brisbane, Townsville and the north-west.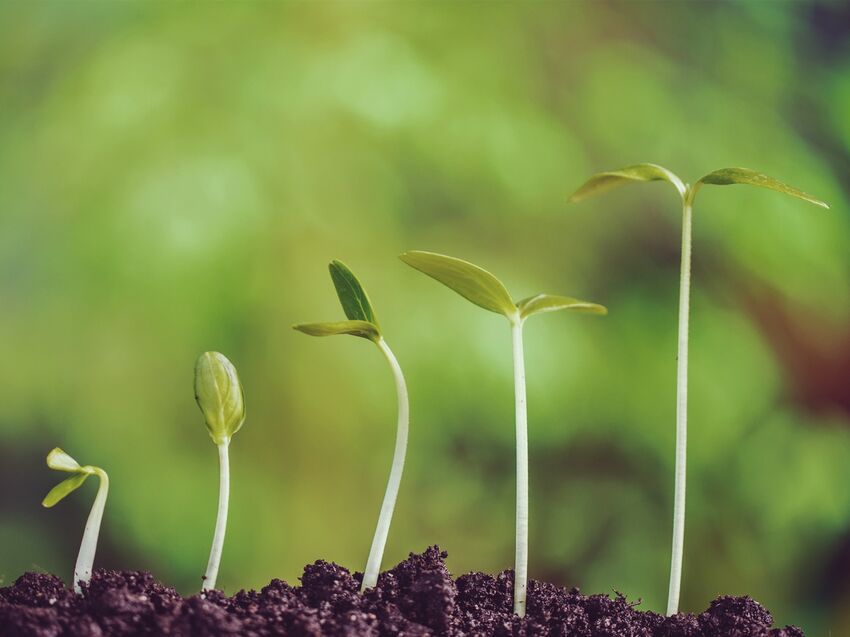 ---
In my work as a business advisory specialist, I am fortunate to be able to travel to other areas and get exposure to business conditions both across Queensland and interstate.
Here's my take and some perspective on how things are going in Cairns compared to those other cities and regions.
---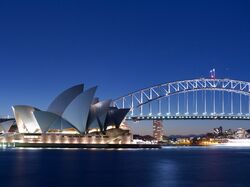 Sydney
The bright lights and big city seem a long way from Cairns and the Sydney real estate market is the envy of the country (for property owners at least).
However underlying business conditions are not as strong as the property market. Sydney is Australia's financial capital and will always have a significant amount of big business transactions, however some smaller businesses are doing it tough.
Cost of living and cost of business pressures are hurting some businesses and in some industries competition is intense.
Sydney is by no means struggling but it's not flying as high as many would think.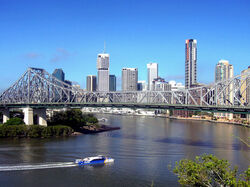 Brisbane
Like Sydney, Queensland's capital isn't struggling, however it hasn't hit the heights many expected.
Three years ago many people were expecting a house price explosion to catch up to Sydney, but this didn't eventuate.
There is a well-publicised apartment oversupply coming and big infrastructure projects have dried up, leaving construction and civil businesses struggling.
While not struggling, Brisbane - like Sydney - is not flying as high as some would think.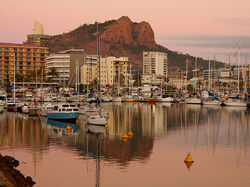 Townsville
During the depths of the GFC many Cairns businesses would have heard about the resilience of the four-pillar Townsville economy which powered on almost unaffected through a global recession.
Unfortunately those four pillars have all collapsed:
• Defence: A long term expansion of defence personal and facilities has ended, resulting in a drop in construction and a drop in migration to Townsville
• Mining: Townsville had a large FIFO workforce, many of whom have lost their job, and this has seen a large number of people leave town
• Government: Whilst Townsville still has a large number of government employees recent years have seen many redundancies and hiring freezes
• Agriculture: Until very recently much of North Queensland has been in drought with low cattle numbers, but this is turning around now.
The effect of all of this has been very damaging to the local economy. The scary thing is I don't think they have hit bottom yet.
I take no pleasure from Townsville's woes and hope Townsville bounces back soon. Cairns always looks a bit better on my way back from a visit to Townsville.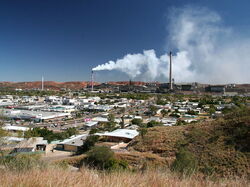 Mt Isa and North-West Qld
I have had many long term locals in Mt Isa and Cloncurry (some who have been in business for 30+ years) describe the current conditions as the toughest businesses conditions ever.
Many people have left town due to uncertainty surrounding Glencore's future plans for Mt Isa mine and mining exploration and development coming to a standstill.
On top of this the region has just suffered one of the worst droughts in living memory.
I have clients in Mt Isa and Cloncurry who have revenue figures lower than 10 years ago. Inflation adjusted that is a 30 percent contraction over 10 years!
My only comfort for the region is that no one sees the top of the business cycle from the bottom and no one sees the bottom from the top.
Let's hope better times are just ahead. North-West Queensland has some tough people who can hopefully survive these tough times and bounce back.
---
---
Next Thursday: Shaun Donaldson casts his eye to the future of the Cairns economy with expert analysis across a range of industries.
---