Tropic Weekender: Your insider guide to the best events this weekend
---
From social to artsy to intellectual, we've got you covered with our curated list of the best events across the Cairns region.
This weekend there are some awesome events such as Turning Pointe's A Night With the Stars performance, the Masqueerade, the Cairns Christmas Craft Fair and the Yungabarra Markets.
It's all in the TropicWeekender guide!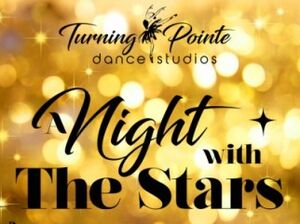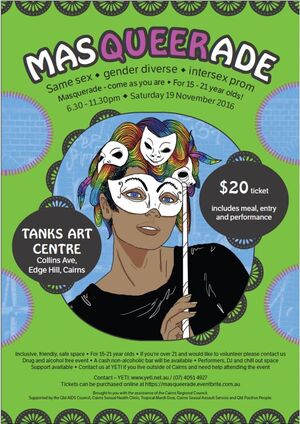 1. Turning Pointe - A Night With the Stars: Info
2. Malanda Markets: Info
3. Little Taccas: Info
4. Live Jazz: Info
5. Angela Meyer - Heart of Stone: Rock of Ages: Info
6. Olivia Azzopardi - Oecophylla Smaragdina - Green Tree Ant: Info
7. Summer Series Metrogaine: Info
8. National Portrait Prize: Info
9. Masqueerade: Info
10. Wild Talks - Wildlife Under the Canopy: Info
11. Cairns Toy Run 2016: Info
12. Kinderballet: Info
13. Cairns Free Bear Making Event: Info
14. Interviewing Techniques Workshop: Info
15. Cairns Parkrun: Info
16. Drain Stenciling - Marine Response Team: Info
17. Santa Coming to Town: Info
18. Rock 'n' Roll Night: Info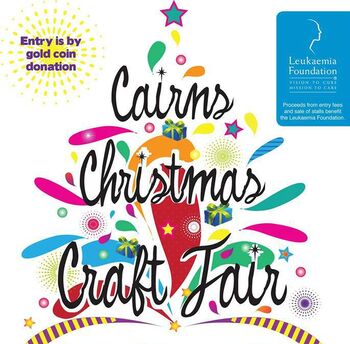 19. Cairns Christmas Craft Fair: Info
20. International Exotic Dancers: Info
21. Summer Series Metrogaine: Info
22. Emu Park Markets: Info
23. Live Jazz: Info
24. Kinderballet: Info
25. National Portrait Prize: Info
26. Cairns Parkrun: Info
27. Little Taccas: Info
28. Angela Meyer - Heart of Stone: Rock of Ages: Info
29. Olivia Azzopardi - Oecophylla Smaragdina - Green Tree Ant: Info