Perfecting the art of activating the Cairns CBD
Connecting artists with building owners to fill vacant spaces in the CBD is a Cairns Regional Council initiative worth celebrating.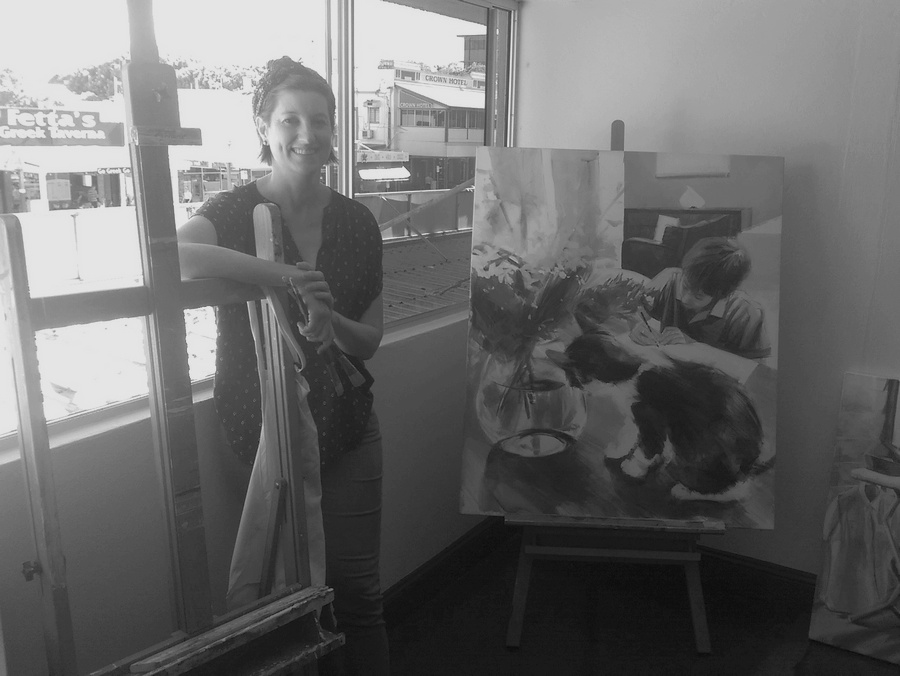 ---
Maybe it was the late afternoon light streaming in through the wide window overlooking Grafton St.
Or the warmth of this room only a broken air-conditioning system can deliver in Cairns in June.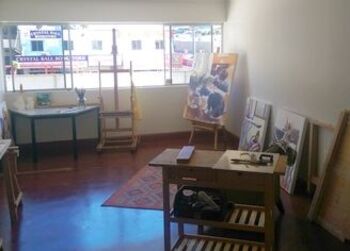 Perhaps it was the gentle spark of creative energy generated in the surrounds of paint-flecked easels and just-finished portraits and bottles of brushes on book shelves.
Whatever it was, there was something special about spending time in the pop-up studio of local artist Andrea Huelin.
Located on the first floor of the Koppen family's building at 78 Grafton St, this time-warped building in need of some TLC to update its 1980s character seems the perfect setting for an artist's studio and mini-gallery space.
Today this building is most known for its aerosol art laneway and iconic foodie haven Caffiend, perfect accompaniments to an artist plying their craft upstairs.
There was also something very wonderfully Parisian about spending time in Andrea's studio space, despite the decidedly inelegant collection of towels strewn across balcony railings at Gilligans staring back at you from across the street. The prominent Fettas Greek Taverna sign interrupting the vista is also a pretty clear reminder we're in Cairns, not the 18th arrondissement.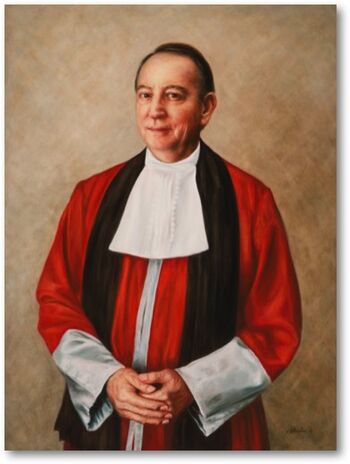 As an artist held in high esteem, Andrea is a relatively rare find in the local art world: she manages to be respected in the creative community and holds exhibitions in galleries while also being able to sell her paintings and commissioned portraits. You know, for actual money.
It is this commercial aspect to career that has pushed Andrea to make a big decision.
When most artists talk about a leap of faith, it generally means they've done a mid-career u-turn in style or materials, like suddenly they're painting bowls of oranges with a Cubist bent after spending years perfecting water-coloured landscapes in abstract.
But Andrea's current leap of faith relates to paying rent and signing leases, dealing with red tape and - for now at least –building managers about a broken air-conditioner.
This is Andrea's first studio in the central business district of Cairns, after years of working in a self-described "grungy" space at Stratford.
Her leap of faith into the CBD commercial rental market was facilitated by the Urban Spaces program, an important and successful initiative of Cairns Regional Council.
The team at Urban Spaces bridges the gap between artists and small business entrepreneurs and CBD building owners with the aim of creating pop-up shops and galleries in vacant shops and offices in the CBD.
Modelled on similar programs around the world, including the Renew Newcastle initiative, Urban Spaces has so far filled dozens of vacant spaces in the CBD on short-term leases over the past couple of years.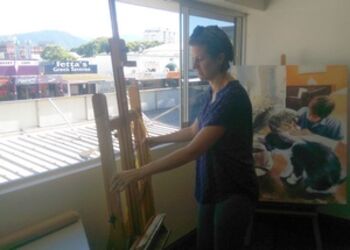 The program generally facilitates six-week leases, but Andrea is hopeful of staying much longer.
"The Urban Spaces program allows people like me to try out a commercial space where I can paint in my studio, but also focus on the business aspects of my work, have a mini-gallery or hold workshops," Andrea said.
"If it works, then I can hopefully find a way to stay here long-term. But if it doesn't, then that's OK because I've learnt lessons along the way.
"Being in the centre of town means I'm more visible, people can come up and visit because it's a mini-gallery and already I feel like it's helped me to focus.
"Being here I feel like I'm engaged in the workforce, like this is my career as opposed to working from home or a garage where you often start thinking about what needs to be done around the house."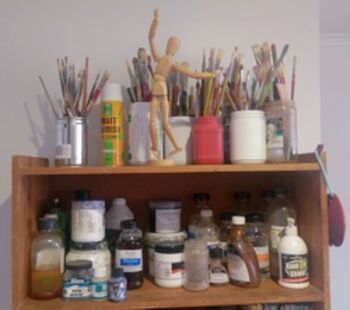 Andrea said the Urban Spaces program was about more than just cheap rent for local artists. It also plays a key role in bringing more life and atmosphere to the CBD.
"It creates another small element of activity in the CBD and when you combine that across a number of Urban Spaces residencies it starts to make a difference," Andrea said.
"I plan to hold workshops here for instance, and that means more people coming in town on weekends and perhaps they'll coffee beforehand or lunch afterwards, and that's great for local cafes and the local economy.
"Cairns regional council and the landlord (Brett Koppen) deserve credit for supporting Urban Spaces. It's really neat that the landlord has been able to see the value in these kind of smaller enterprises and I'm very thankful for that."
---