Tropic Weekender: Your insider guide to the best events this weekend
---
This weekend is full of exciting events. From social to artsy to intellectual, we've got you covered with our curated list of the best stuff to do across the Cairns region.
This weekend there are thrilling events such as the Tropical North Queensland Stableford Championship, the Port Douglas Marlin Challenge, the Northern Pride Induction Day and the Holloways Beach Markets.
It's all in the TropicWeekender guide!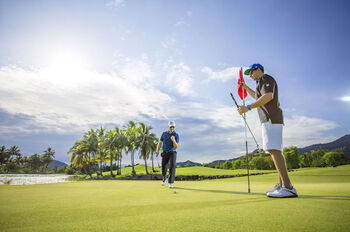 1. Dancescapes Groovin In The Tank: Info
2. Human Activities and Climate Change: Info
3. Little Taccas: Info
4. Live Jazz: Info
5. Angela Meyer - Heart of Stone: Rock of Ages: Info
6. Olivia Azzopardi - Oecophylla Smaragdina - Green Tree Ant: Info
7. Summer Series Metrogaine: Info
8. Cairns On a Fork: Info
9. Port Douglas Marlin Challenge 2016: Info
10. Illuminate Cairns Light Projection Art Festival: Info
11. Country & Western Landscape Re-Imagined: Info
12. Kinderballet: Info
13. Tropical North Queensland Stableford Championship: Info
14. Northern Pride Induction Day: Info
15. Cairns Parkrun: Info

16. Tropical North Queensland Stableford Championship: Info
17. Port Douglas Marlin Challenge 2016: Info
18. Summer Series Metrogaine: Info
19. AJ Hackett Sunday Sessions: Info
20. Live Jazz: Info
21. Kinderballet: Info
22. Drain Stenciling: Marine Response Team: Info
23. Cairns Parkrun: Info
24. Cairns Taipans vs Brisbane Bullets: Info
25. Country & Western Landscape Re-Imagined: Info
26. Angela Meyer - Heart of Stone: Rock of Ages: Info
27. Olivia Azzopardi - Oecophylla Smaragdina - Green Tree Ant: Info
28. Illuminate Cairns Light and Projection Art Festival: Info
29. All That Remains: Info
30. Atherton Lions Club Indoor Markets: Info
31. Holloways Beach Markets: Info