Local photographer details how he almost missed out on snapping nature photo of the year
A North Queensland science student who received nationwide attention for his amazing photo of a frog and mosquitoes reveals he almost missed out on getting the famous shot.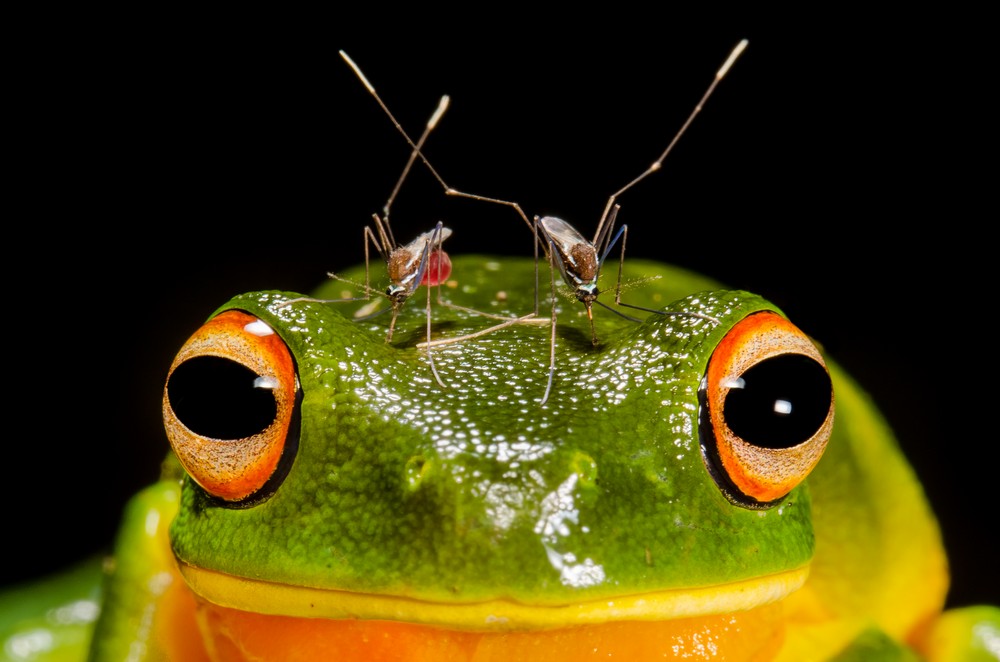 ---
The light was fading, his camera gear failed and he thought he'd missed the opportunity to capture a unique photograph.
But with split-second timing and just a bit of luck, JCU graduate Matthew McIntosh has detailed how he scooped one of Australia's most prestigious nature photographic competitions.
Mr McIntosh captured the stunning image of a frog being bitten by some pesky mosquitoes while passing through the Daintree on his way to Cooktown.
Little did he know that his chance encounter with local wildlife would end up winning him the mantle of Australian Geographic's Nature Photographer of the year.
"Uranotaenia mosquitos were feeding on a number of the frogs, something that's not uncommon," said Mr McIntosh.
"I crept up to both the frog and mosquitos and held my breath, fearing any air disturbance would cause the mosquitos to fly away.
"My dual-macro flash-bracket was broken so I steadied my camera in one hand, with one speedlight attached to the bracket, and held a second speedlight with my other hand.
"The battery on my headlamp was nearly empty and the autofocus failed in the fading light. I had to quickly manually focus on the subject before my headlamp diminished completely.
"I managed to capture one photo of the scene before my light went out, however one speedlight failed to fire leading me to believe I had missed my only opportunity. Luckily, all was not lost and I had managed to capture the image more or less as I intended."
---