Why don't supermarkets stock more local food and produce?
TropicNow visited the aisles of our city's supermarkets to investigate how many local products you can find on the shelves.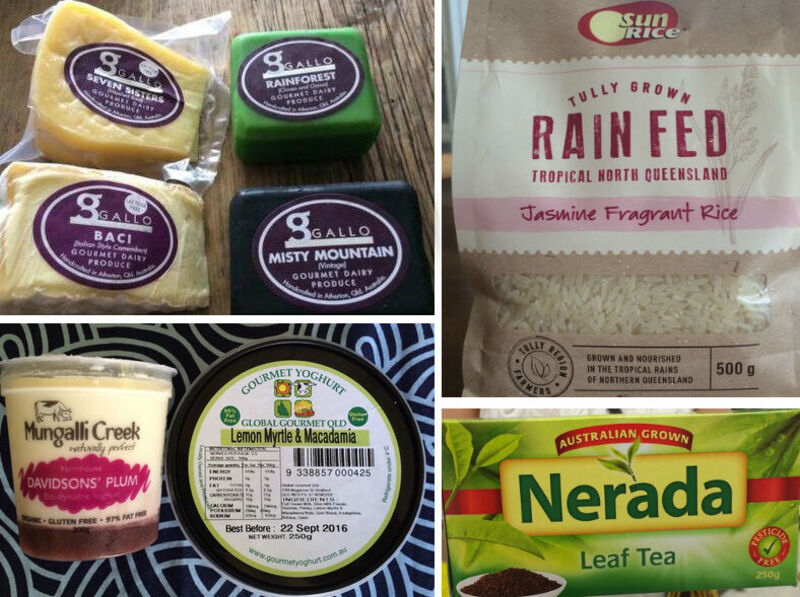 ---
OK, we admit it. TropicNow's got a thing for locally grown produce.
And so do Tableland farmers and entrepreneurs Warren and Gail Jonsson.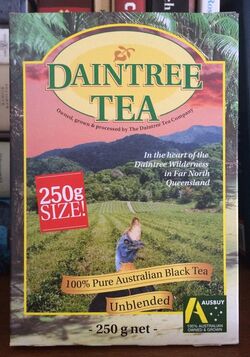 After experiencing the frustrations of working with Coles and Woolworths first-hand, they set about creating their own wholesale and retail outlet back in 2011 to provide producers with a direct link to consumers.
Jonssons Farm Market has soundly established itself as an alternative to the major supermarket chains, and is focused on sourcing locally grown products and featuring 'in-season' local fruit and vegetables, fresh meat, flowers, dairy and frozen items.
They seem to have caught the wave of a global trend.
In recent years, the concept of "paddock to plate" has been one of the hottest catchphrases in the food industry.
But catchphrases and buzzwords are one thing.
Putting them in to practise in our daily lives is another challenge altogether.
So to find out how difficult it is to live by this "paddock to plate" ethos, TropicNow decided to take a look at how many local products the major national supermarket chains actually stock here in Cairns.
We walked the aisles of Coles, Woolworths and IGA to discover what - if any - locally made or grown products there are.
And our findings were pretty much what we expected: the Tropical North is only represented in a fraction of food categories. For the most part, our regional products and fresh local produce aren't available at all.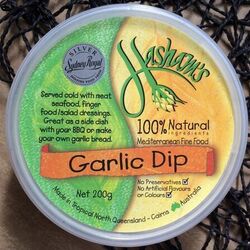 As anyone who has shopped at IGA will know, these locally-owned stores certainly stock far more local products than the two big supermarket giants.
Depending on what supermarket you shop at, you could find Daintree Tea, Hashams Dips, Jacques Coffee, Mungalli and Misty Mountains milk.
Nerada Tea, and eggs from Stockman's and Yamagishi are old favourites at supermarkets.
But we were surprised - and delighted - to find Sunrice grown in Tully and yoghurt from Gourmet Yoghurt Company and Mungalli (at some supermarkets).
Despite the abundance of fresh fruit and vegies on the Tablelands, we only found one or two options in the 'fresh food' sections of supermarkets, most notably local paw paws.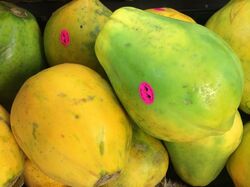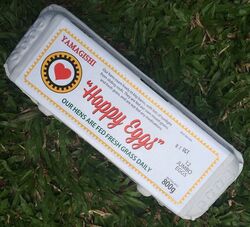 But there is still a long way to go at all supermarkets.
What are some of your favourite local items you would like to see in the major supermarkets?
We think there is lot of opportunity to stock some of the amazing product made and grown here, including:
Cookies
Sauces & relishes
Macadamias
Peanuts
Spring water
Coffee
Honey
Pepper
Vanilla beans
Sugar
Fruit and vegetables
TropicNow would love to see some gentle pressure applied by celebrity brand ambassadors of the national supermarket chains – we're looking at you Anh Doh, Curtis Stone and Jamie Oliver - to persuade the big supermarkets to think and act locally.
One suggestion might be to start an advisory arm of their operations to work with small local producers and help get their products on the shelf.
For now, you'll have to satisfy most of your local food cravings at places like Jonssons, Rusty's Markets and direct from the farmers on the Tablelands.
(Click here to check out our insider guide to Rusty's Markets versus the supermarkets)
---