JUTE set to enter new era with pivotal funding boost
Local theatre company JUTE goes from strength to strength with a significant Federal funding boost.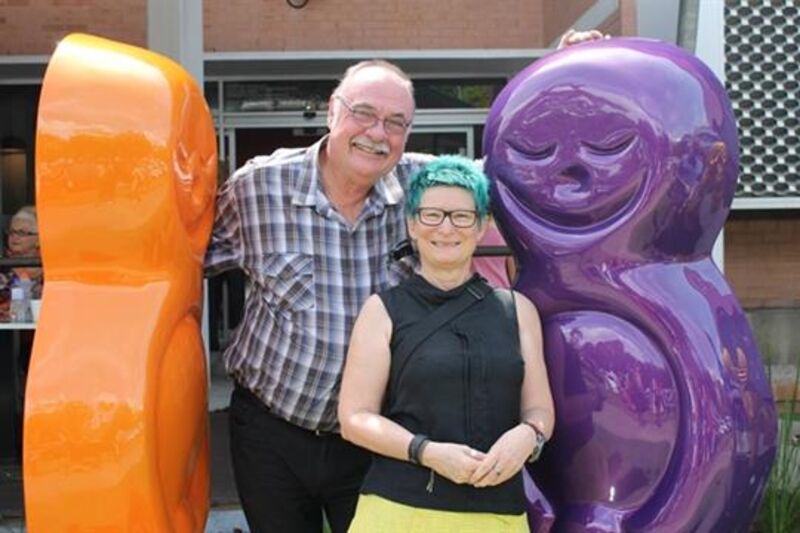 ---
About five months ago, JUTE Theatre was facing an uncertain future.

The much-loved local theatre company had received word its application for critical ongoing funding had been rejected as part of the Federal Government's overhaul of arts grants.
At the time, JUTE board chair Gill Townsend told TropicNow:
"This is not the end for JUTE, we're looking at other sources of funding with a sense of optimism rather than desperation."
Today, the team at JUTE is celebrating a very different future.
Leichhardt MP Warren Entsch this morning announced $420,000 in desperately needed funding for the organisation.
The money will no doubt be received with extreme gratitude, and in the nick of time.
"I am very, very pleased to announce today that JUTE will receive $420,000 to support its project titled 'Telling Diverse Stories from the Deep North' through the Catalyst—Australian Arts and Culture Fund," Mr Entsch said.
"The JUTE Theatre Company, driven by Suellen Maunder and her team, do an absolutely fabulous job in telling stories that contribute so much to our regional identity.
"As part of our plan to develop Northern Australia we need to encourage population growth in regional centres like Cairns, and the ability to enjoy high-quality arts - both visual and performing - is an important element of a region's 'liveability'.


Gill Townsend was relieved and over-joyed with the funding announcement
"This will allow us to change lives through theatre," she said.
"We are excited to be able to continue our wonderful work, particularly the work with young Indigenous people, which builds on contributions from the Tim Fairfax Family Foundation and Arts Queensland in providing access to theatre and skills development for some of the most isolated young people in our country."
JUTE's Artistic Director and CEO Suellen Maunder said the theatre company would continue to development and produce "new stories that reflect the diversity of our society".
"We are proud that this funding will continue this great work, providing so many benefits for regional artists, audiences and young people," she said.
JUTE's final production for 2016, Paradise is Singing is currently playing at the Centre of Contemporary Arts until October 22nd.
---