Council gets $10 million Federal boost for Performing Arts Centre
After months of lobbying and political jockeying, Cairns Regional Council has secured much needed funding from the Turnbull Government for the Performing Arts Centre.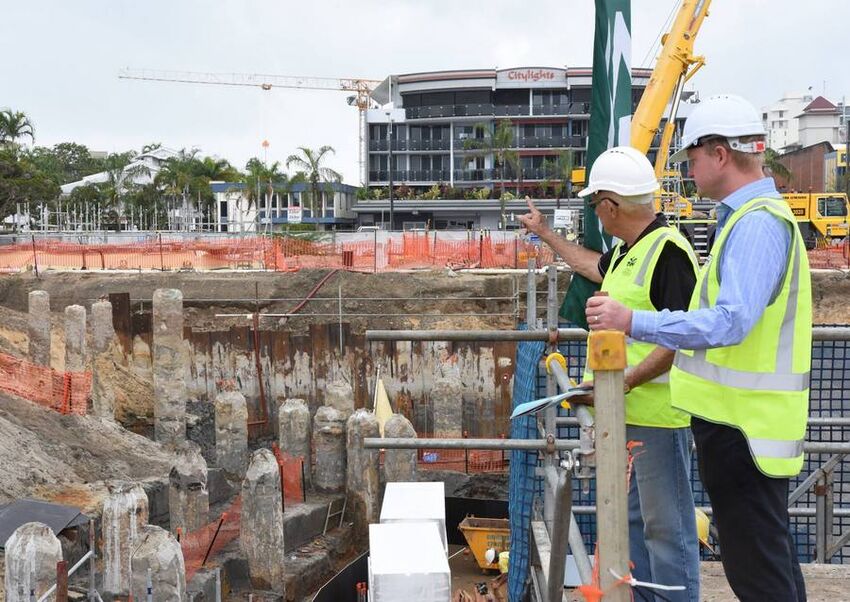 ---
The awarding of $10 million in Federal funding for the Cairns Performing Arts Centre has triggered the guarantee of $15 million in state funding, Leichhardt MP Warren Entsch announced this afternoon.
Mr Entsch said Cairns Regional Council's application for the funding "clearly articulated the social and economic benefits for the region" of building the centre.
The funding was secured under Round 3 of the Federal Coalition Government's National Stronger Regions Fund.
"This is a very good result for the Far North, considering it was such a hotly contested funding round with many more applications submitted than there were funds available," Mr Entsch said.
"The Cairns Performing Arts Centre will be a purpose-built space that will dramatically improve the facilities available for performers, artists, patrons and community events for the next 50 years.
"The all-round benefits will be substantial because as a city, we'll be able to host more high-quality productions, attracting visitors from further afield as well as giving Far Northerners the chance to enjoy local, national and international events.
"We're already seeing local contractors being employed during the construction phase and there will be more opportunities for local jobs and indigenous training and employment during the operational phase.
---