The Cairns 2030 wishlist - Part 1
In the first of a four part series TropicNow looks forward to the year 2030 and establishes a wishlist of goals for the region.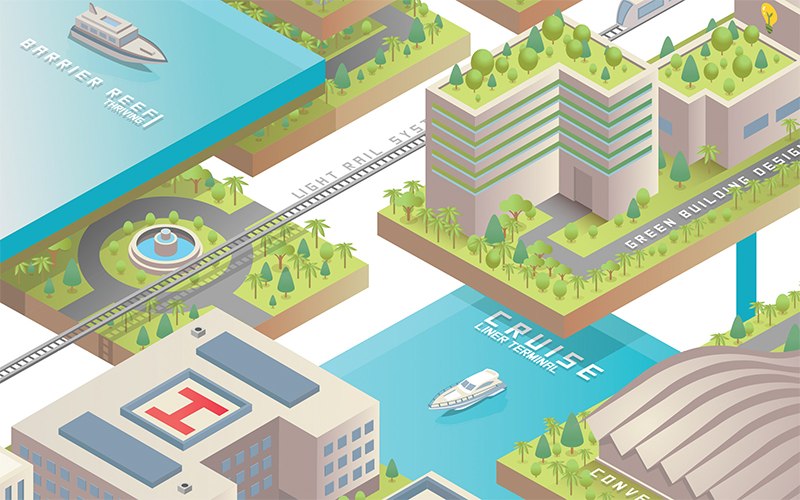 ---
When Cairns was first declared a township in 1876, our tropical village was just a temporary base for miners heading north to seek their fortune on the Hodgkinson River goldfields.
Fast forward 140 years to today, and we are Australia's 14th largest city with a booming tourism industry and exciting growth potential in agriculture, higher education, health and medicine.
Best of all, we enjoy a lifestyle that is the envy of the nation.
But much work needs to be done to maintain our quality of life and prosperity into the future.
By 2030, the broader Cairns region from Innisfail to Port Douglas and across to the Tablelands is predicted to be home to more than 300,000 people.
And that's only a mid-range estimate. If some of the large development projects earmarked for our region proceed to construction, our population growth will be faster and higher.
While population increases and the ensuing economic benefits are manifold, there will inevitably be some growing pains.
Schools, roads, social cohesion, the environment both natural and built and the hospital system will all feel the pressure without proper planning and swift action. The Cairns region will also need generous helpings of aspiration and vision to carry us forward with confidence and optimism.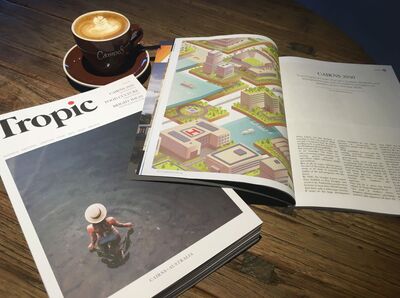 Tropic's team of thinkers, writers, designers, photographers, advertising partners, and supporters all share the same belief that Cairns holds the potential to be a truly great tropical world city.
But as the old saying goes, potential means nothing if you don't do anything with it.
The following 20 items on our wishlist for Cairns in the year 2030 range from infrastructure and health services to the cultural and sporting life of our city.
Some have been talked about for years, others are fresh and unexpected.
So join us on a tour of 20 goals we'd like to see achieved in our collective vision of a future Cairns. We'll be following the progress of this list of 20 goals in future editions of TropicMagazine and here at TropicNow.
Join the debate. Get inspired. Help shape our future. None of these 20 goals are out of reach and the future is not that far away. Time to get moving.
Here is the first 5 from our wishlist of 20 goals.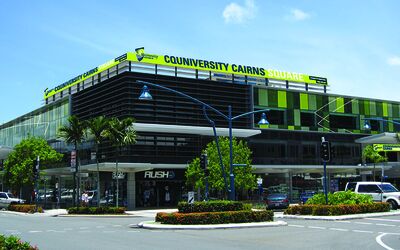 01. CONVENTION CENTRE IS EXTENDED
Our city's reputation for being a world-class conference destination continues to grow with each passing year. But there's one thing at the Cairns Convention Centre holding us back: we don't have enough exhibition space. By 2030, we'd like to see an extra 3000-4000 sq/m of floor space to accommodate larger conferences. We did it on a temporary basis for the hugely successful ATE tourism expo in 2014. Now we need to start building a permanent addition.
02. ANOTHER NATIONAL SPORTING TEAM
The popularity of NRL and AFL games and support for the Cairns Taipans proves our city will get behind a national sporting team. As our population grows there'll be an even larger local fan base to support a winning team. Yes, we need more infrastructure (note the rectangular stadium on this very list), but by 2030 we will be ready for a second sporting team to join the Taipans. Our very own A-League team perhaps?
03.THRIVING SMALL BAR SCENE AND LANEWAY CULTURE
Australia's small bar revolution started in Melbourne, then Sydney followed and now Brisbane is fast catching up. We hope Cairns is next. There are initial sparks of life in our CBD already with The Conservatory Bar, McGinty's Irish Bar, Bernie's Jazz and Piano Bar and 12 Bar Blues, while Caffiend changed the way we view laneways in our city centre with its inspired space off Grafton St. By 2030 we hope small bars, live music and
active laneways are the norm, rather the exception.
04. MAJOR ROADS UPGRADE
Just as we need better cycleways and walking infrastructure, a growing city also needs adequate road
infrastructure. Major transport arteries such as the Kuranda Range Road, Western Arterial Road and the Bruce Highway from Edmonton to Gordonvale are already under pressure. Imagine what another 30,000 people and almost as many cars will do for peak hour traffic in Cairns over the next 15 years. These three major roads in particular need swift action before we reach crunch point in 2030.
05. A THIRD UNIVERSITY
Education is predicted to be one of Australia's fastest growing industries over the next 15 years, and Cairns is ideally positioned to capitalise, particularly in the lucrative international student market. CQUniversity and James Cook University are constantly growing and providing world-class education experiences for locals and visiting students alike. Could a third university player enter the education landscape by 2030 – perhaps in the booming southern corridor of Cairns? We certainly like to think so.
---