Cairns leads the nation in hotel growth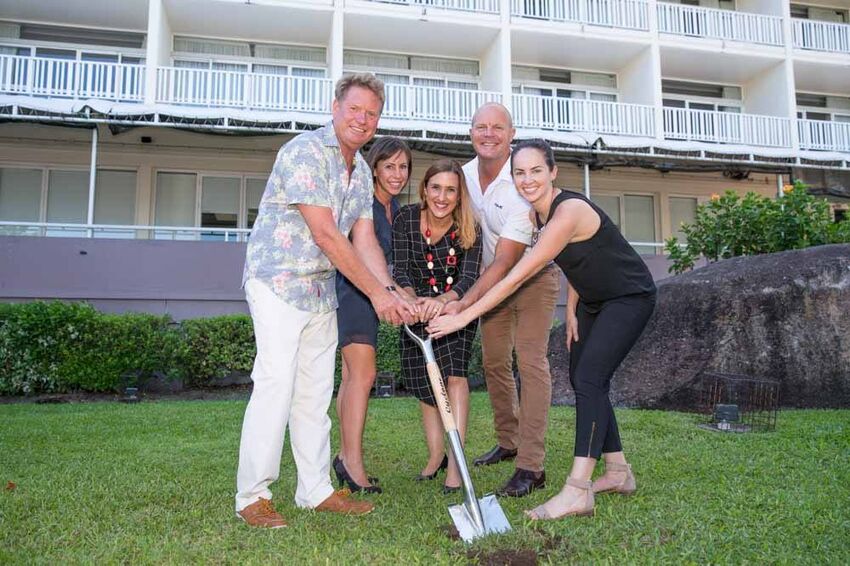 ---
Cairns and Port Douglas led the nation in hotel room revenue last year with a remarkable 11.2 per cent increase.
The Cairns surge was better than second place-getter Sydney's 9.9 per cent, the Gold Coast's 7.5 per cent and Melbourne's 1.5 per cent increase, and romped all over Brisbane's disappointing -4.3 per cent decline.
The promising findings are contained in Dransfield's Hotel Futures Report 2017, which also predicts the average hotel room in Cairns will cost $186 per night by 2025, a rise of more than $50 on current rates.
Continued demand from a rising tourism industry will also make it harder to find a room, with the local occupancy rate rising from 68 per cent to almost 76 per cent over the next three years.
The Dransfield's report ranks the Tropical North as one of Australia's shining lights in the hotel industry over the next eight years.
"In FY2016, Cairns and Port Douglas hotels recorded strong RevPAR growth of 11.2 per cent and captured the title for the highest growth city market in the country," the report states.
"The strong results outperformed our robust 9.2 per cent expectations and were driven by demand led rate
growth."
GHASSAN'S BET ON GROWTH
The predictions appear to underpin the confidence of Brussels-based billionaire Ghassan Aboud, who is banking on continued growth in the local tourism market with his $370 million portfolio of hotel and tourism investments in the Tropical North.
Mr Aboud and his Crystalbrook Collection CEO Mark Davie will no doubt be pleased to read the report's predictions of growth in RevPAR (revenue per available room).
According to the Dransfield's forecast, the rise in room and occupancy rates will generate RevPAR growth of 8.3 per cent per annum in Cairns.
The report concluded Cairns has a "very strong medium term outlook", with the supply of Crystalbrook Collection's new rooms expected to be "largely absorbed over time".
---