Australian boss of billionaire's global company sees a bright future for Cairns
As the managing director of GA Group and trusted adviser to Syrian billionaire Ghassan Aboud, Mark Davie is confident and excited about the future of the Cairns economy.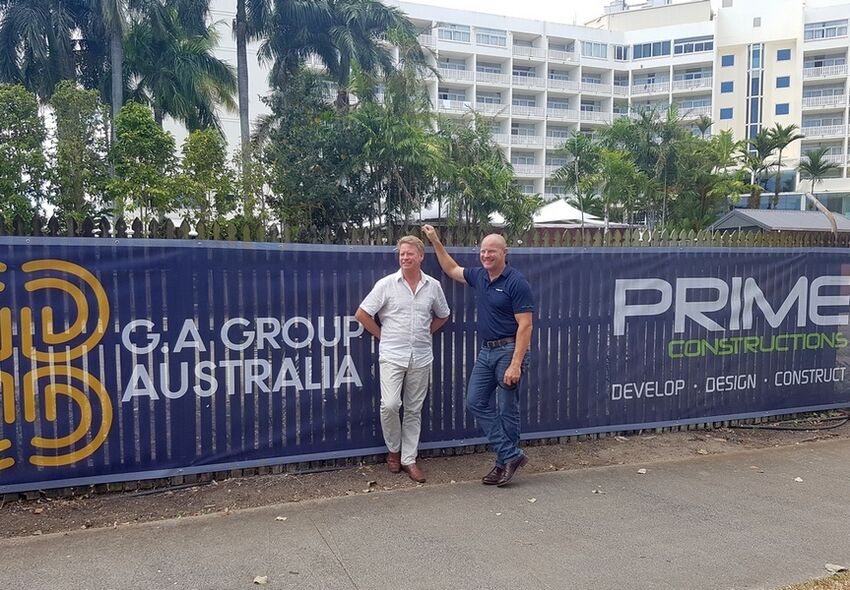 ---
A warm welcome, an immediate sense of community and at least 10 years worth of economic growth ahead.
Those are the factors that sealed the Cairns deal for billionaire businessman Ghassan Aboud and his Australian-based managing director Mark Davie.
About four years ago, Mr Davie was given responsibility for expanding the global interests of Mr Aboud's GA Group into Australia.
After rigorous research and site visits to potential hotel buys in Sydney, Melbourne, and the Gold Coast, Mr Davie was convinced Cairns was the place to invest.
Within seconds of seeing the Rydges Tradewinds for the first time earlier this year, Mr Aboud was too.
In fact he was so convinced that he decided to buy the property (for a reported $34 million) within days of that first visit.
GA Group went on to purchase the adjacent Esplanade site, as well as the 4000sq/m vacant block at the corner of Aplin and Lake streets.
TropicNow sat down with Mr Davie at Tradewinds earlier today to talk about the future of the company's investment in the city.
The in-depth interview will be published in the next edition of Tropic Magazine, due out in early December.
Mr Davie said the company's plans in Cairns included:
Rydges Tradewinds to be "stripped back to the core" for a $50 million redevelopment
Approximately 60-room complex built on adjacent Esplanade site, to be merged with Tradewinds
Total spend on the site will be approximately $100 million
Twin tower development to be built on vacant site on corner of Aplin and Lake St
Project will feature a 200-room hotel and 100-apartment residential tower
Relevant applications for both projects to be lodged with council in the next few months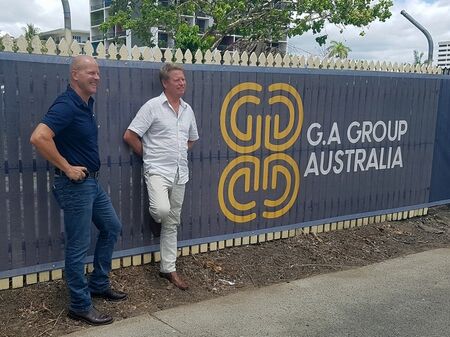 Mr Davie recalls how the company came to make such significant investments in the Tropical North.
"I had half a dozen hotels lined up for Ghassan in Melbourne, Sydney, Gold Coast and Cairns," Mr Davie told TropicNow.
"We went through each of those markets, we spent a day or so in each one, we looked at the hotels, and nothing turned him on.
"We then arrived in Cairns, pulled up outside the hotel here, and before Ghassan got out of the car he said 'this is it'.
"Within two days we bought it. It was a very quick decision.
"So we acquired this property and the more I got to know Cairns and spent time with TTNQ and the council and got a feel for Cairns the more postiive I became about the city.
"So when I had the opportunity to buy the adjacent property (141 The Esplanade) we jumped on that.
"Then when I had the opportunity to buy the Lake St property, I jumped on that. I felt these were prime pockets in Cairns. And I have that feeling that once we start, then things more broadly here in the economy will start."
Mr Davie said key factors in the company's decision to invest in Cairns included the forecast for inbound tourism and the lack of appropriate hotels catering for key tourism markets.
Local contractors would be used where possible, with long-term Cairns firm Prime Constructions leading the project on the ground.
Mr Davie praised the "warm welcome" he and Mr Aboud had received from Mayor Bob Manning and councillors, TTNQ CEO Alex de Waal and local business leaders.
"In everything we do we look for key openings where we can stand out from the crowd," Mr Davie said.
"So whatever we do in Cairns - and we're looking at a whole lot of opportunities now - whatever we do here will be completely different from what is currently in the marketplace.
"We have the funds to invest up front. We are not investors that have an IRR (Internal Rate of Return) of three years. We don't build and flip.
"We have the luxury of time on our side because we are a long term investor.
"I see the growth opportunity in Cairns and I can't see that same opportunity in any other market."