Second reptile taken from waterway in successful operation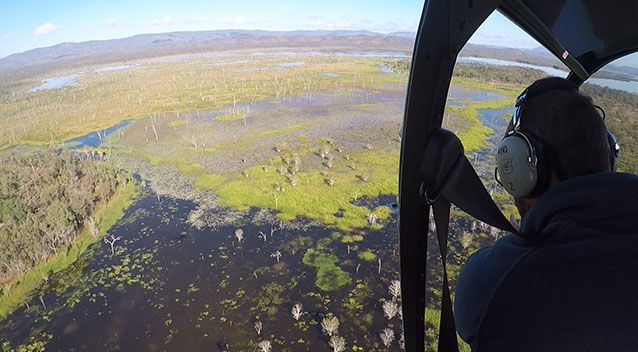 ---
Rangers trapped and removed a second 2.3 metre saltwater crocodile from Two Mile Creek at Mareeba yesterday.
The croc will be taken to a crocodile farm or zoo and comes after a reptile of a similar size was removed from the waterway in late July after the property owner called the Department of Environment and Heritage Protection to report several crocs in his dam in early 2017.
The location and size of the animal removed yesterday matches the size of a crocodile spotted from the air by wildlife officers earlier this month with Environment Minister Steven Miles saying the trapping operation was a success.
---
---
"Crocs do not belong in this area and we are targeting any crocodiles sighted there for removal," he said.
"Wildlife officers moved the trap in that section of the creek after observing the crocodile's location from the helicopter and are confident it is the same animal."
The trapping campaign comes after News Corp reported earlier this month a Mareeba cane farm worker was bitten on the hand by a small croc.
Efforts are continuing to remove a juvenile (60cm) estuarine crocodile in a nearby dam and the public is reminded to report crocodile sightings to EHP on 1300 130 372.
For more information on being croc wise, click here.