Cairns mixologist triumphs at national battle of the bartenders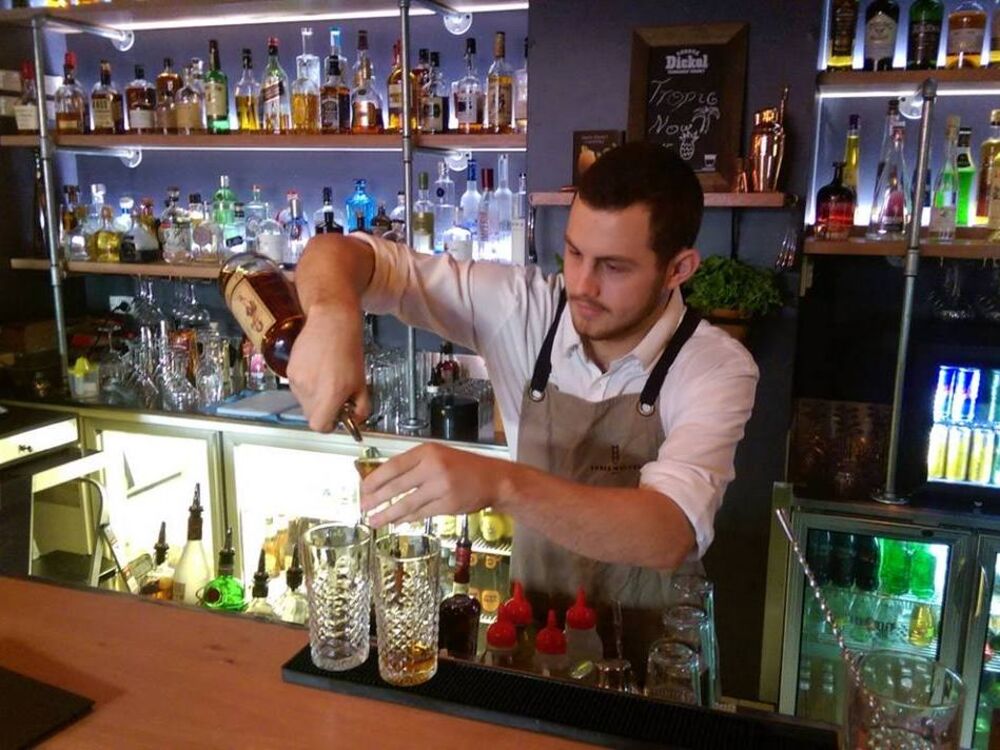 ---
Everyone: raise a toast to Jacob Cohen, cocktail king!
Mr Cohen, mixologist extraordinaire and bar manager at Three Wolves, last night scooped the pool at the national finals of the Southern Comfort Travelling Tales Cocktail Competition in Sydney.
The competition saw entrants present an original Southern Comfort-based cocktail inspired by an authentic story, which was told as they prepared the drink.
Mr Cohen's winning cocktail – The Bootlegger, a beer, citrus and saline cocktail – was inspired by his family's experiences in Prohibition-era America.
"My story was about my great-grandad Solly, who lived in New Orleans during Prohibition," he told TropicNow.
"He told me stories about the bootleggers who used to smuggle booze in their large boots."
Mr Cohen held off hundreds of bartenders from across Australia to progress first to the state finals, then to do battle against nine others to take the country's top spot.
And while mixology-mad Sydney and Melbourne often grab the country's cocktail kudos, it was the Sunshine State that shone last night, with Ryan Lane of Brisbane's The Gresham Bar claiming second place.
FROM HARD WORK TO THE BIG EASY
In addition to bragging rights, Mr Cohen's spoils include an all-expenses-paid trip to New Orleans, including tickets to 'Tales of the Cocktail' – regarded as the most prestigious awards ceremony in the cocktail and spirits industry – and an honorary bartending spot at one of the city's most popular bars.
Mr Cohen will jet off to New Orleans at the end of next month.
"I'm really looking forward to the trip and meeting awesome people in my industry," he said.
"This is a huge step forward in my career and I feel honoured to have received this title.
"Winning a competition like this is an amazing feeling.
"It has been my dream to be in the position I'm in now, and I'm incredibly grateful for everyone that's supported me thus far."
The Bootlegger will be available at Three Wolves once Mr Cohen returns home from the USA.