Construction work ramps up at Nova City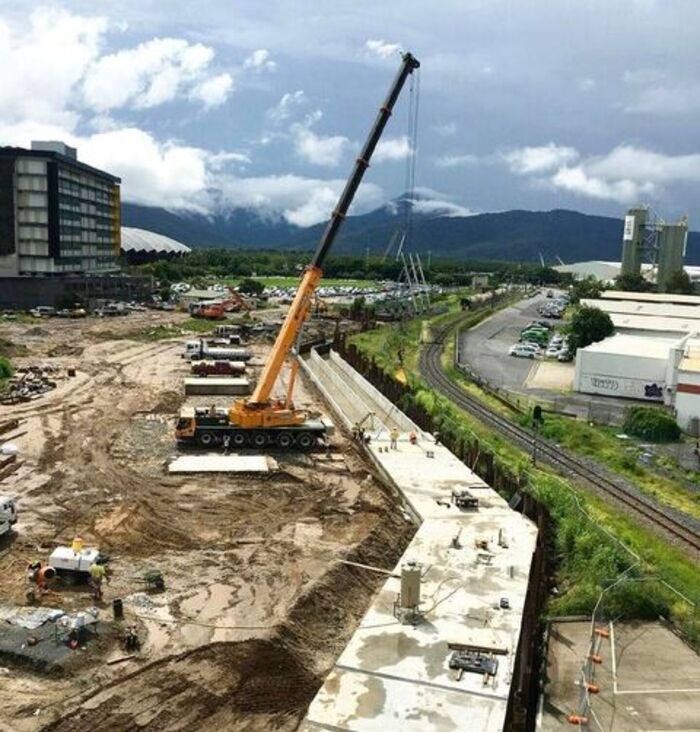 ---
The rainy weather hasn't stopped progress on construction at Nova City.
Preliminary civil works on the 24,000 square metre site off Spence Street are progressing to schedule, including construction work on the new underground drain and sewage pump station.
Project manager Paul Kelly told TropicNow the significant drainage infrastructure work was 75 percent complete.
"Local firm LDI Constructions has been doing a great job dealing with the conditions on site following some significant rain events over the last six weeks," Mr Kelly said.
"The main drainage infrastructure is 75 percent complete with lids starting to be installed in the last week. Pump station works will continue on for the next couple of months."
Progress on the Nova City site is fuelling confidence about a bright future in the city's construction sector, in addition to work on GA Group's major hotel projects.