$900 million worth of economic activity fuelled by GA Group investments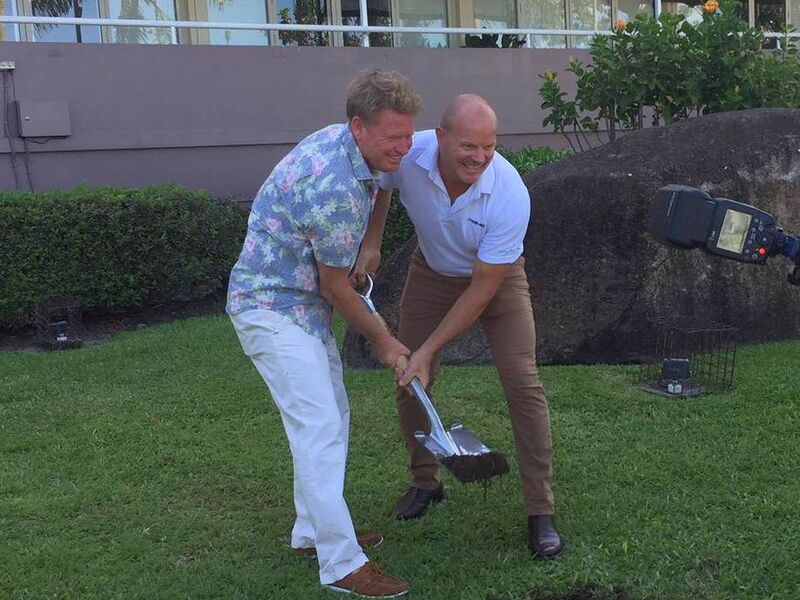 ---
813 hotel rooms.
2600 jobs.
$900 million.
Those are the staggering numbers of the GA Group's investment in Cairns, officially kick-started today with a sod turning ceremony at the Tradewinds Esplanade site.
Mark Davie from Crystalbrook Collection - the Cairns operation of GA Group - said the company would deliver "truly unique, genuine experiences that represent the region" at its three planned developments.
"Events of the past have understandably led the people of Cairns to question developers, however we have absolute commitment to our plans," Mr Davie said.
"Today's launch of the Tradewinds redevelopment is the start of many exciting things to come for the tourism industry, economy and local jobs."
Andy Taylor from Prime Constructions said the Tradewinds Esplanade redevelopment alone will generate 500 jobs during the construction phase and 200 jobs once operational.
"This project sparks the beginning of a wave of construction activity in our region that is unprecedented," he said.
"The economic modelling on the three inner city Crystalbrook Collection projects alone (Tradewinds Esplanade, 163 Abbott Street and Bellview) equates to an economic impact of over $900 million.
"The GA Group are here to invest and develop landmark developments that will change the face of our skyline and embrace our natural environment, and we are very proud to be helping them achieve this."
Mayor Bob Manning said today's sod-turning marked the start of a wave of construction activity.
"Across the three hotel projects, GA Group is investing $370 million, including $130 million into the Tradewinds redevelopment. When you look at the flow-on benefits from this spend, there is a $900 million boost to our local economy.
"These projects not only provide an immediate employment boost, but they open up opportunities to further grow our tourism industry through increased bed numbers.
"This in turn feeds into every other industry and sector through increased spending in the region."
---