Spiky chap takes a casual stroll on the sand at Cape Tribulation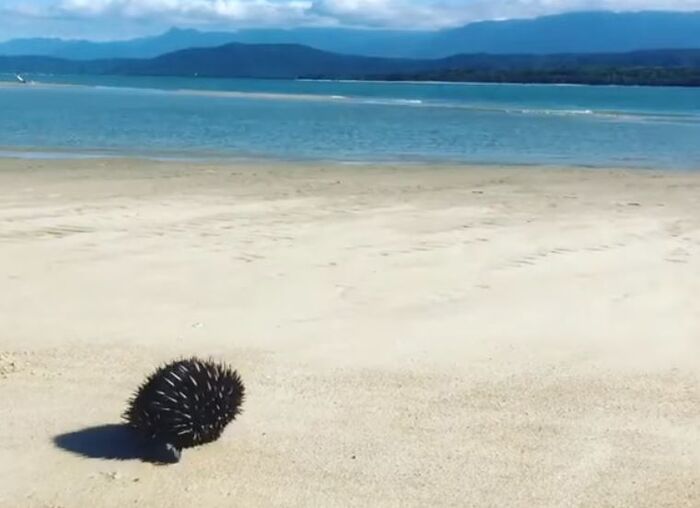 ---
This is without doubt the cutest, most delightful thing you'll see all day.

Instagram user @jadesfritchie captured this awesome footage of an echidna strolling along the beach near Cape Tribulation.
This little critter is further proof there's no better place to be in the perfect winter weather we're enjoying in tropical paradise lately.
Enjoy!

---