From Dubai to Tropical North Queensland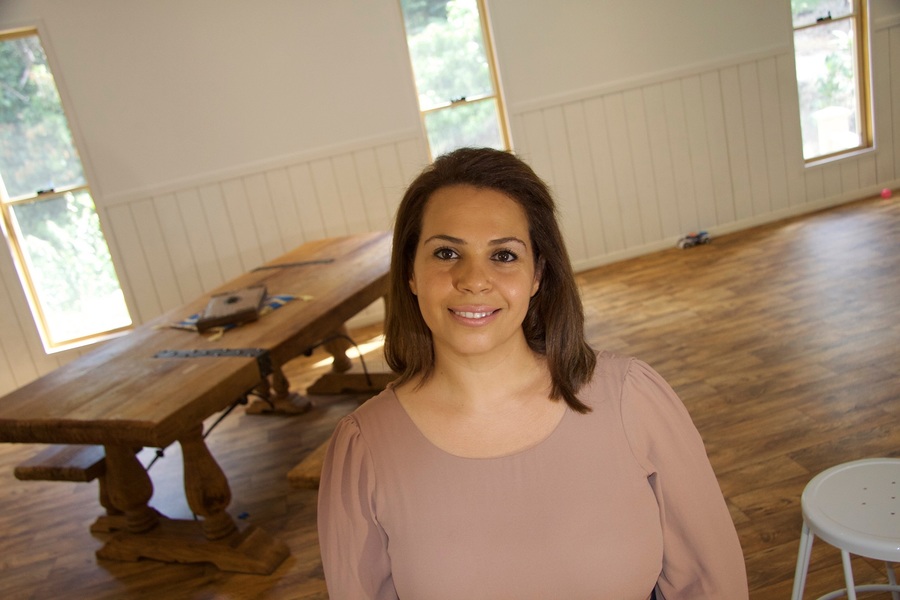 ---
Entrepreneur Sue Krimeed McCartney's work history reads less like a CV than a best-selling adventure novel.
From her beginnings in war-torn Lebanon to a glittering career in Dubai to a new beginning in the Tropical North, Sue's global journey began as a child refugee of the Lebanese Civil War when her family fled the conflict to Jordan before settling in Dubai.
It was there as a 25-year-old rising corporate star that Sue's path changed again when she was fired from her high-flying marketing job after having the audacity to ask for a raise.
"The moment I was fired was definitely a turning point in my life," she tells Tropic. "That moment pushed me to find the strength to actually start my entrepreneurial journey."
Branding and marketing was her passion, but Sue found the process of working with large branding agencies lacking attention and understanding of a client's business.
"It was a process based on simply creating new visuals and logos," she says. "I wanted to offer a more personalised service, a boutique-style consultancy that offers more than just creating a new look, a service that is approachable and considered an extension to the client team."
---
It was a strategy for success. Sue found herself providing marketing solutions for a broad, big-name client base, including Ferrari, Porsche, Chanel, Yves Saint Laurent and members of the royal and ruling families of Dubai and the United Arab Emirates. She launched TalentCode – the Middle East's first online entertainment booking service – and played a key role in glittering events including Dubai World Cup and the Omega Dubai Desert Classic.
Yet, as a prospering businesswoman in a male-dominated industry, Sue's triumphs ruffled feathers, finding herself on the receiving end of harassment and bullying by her competitors.
But a fleeting moment at a Virgin Airlines launch in Dubai with iconic entrepreneur Richard Branson gave her the inspiration to push on.
"Sir Richard Branson walked over to me and asked if I was the entertainer's agent," she said. "I explained how my business worked and he must have sensed something in my tone of voice. He told me 'starting a new business is never easy, you just need to focus and keep on going'. And I did."
With Branson's words ringing in her ears, Sue continued to kick goals, expanding her entrepreneurial empire and inspiring young women as a sought-after motivational speaker. In 2003, Sue was named Emirates Woman of the Year for her exceptional achievements in the marketing and events industry; in 2010, she became a Middle East UNICEF ambassador.
After blazing a trail of female empowerment through the Middle East, Sue took a different path in 2013, following her heart down under with her Australian partner, giving birth to their son Blade and – in November 2016 – launching the business named in his honour Blade Consultancy.
"I decided to name my business after him as a reminder to myself I am a mother now, he is both my priority and my inspiration, and motivates me to be a better person and a better business woman," she says.
"My entrepreneurial journey wasn't an easy one, but it's a journey that made me strong and made me grow as a woman, a wife and now as a mother."