Talented youths sing praises of living in 'M' suburbs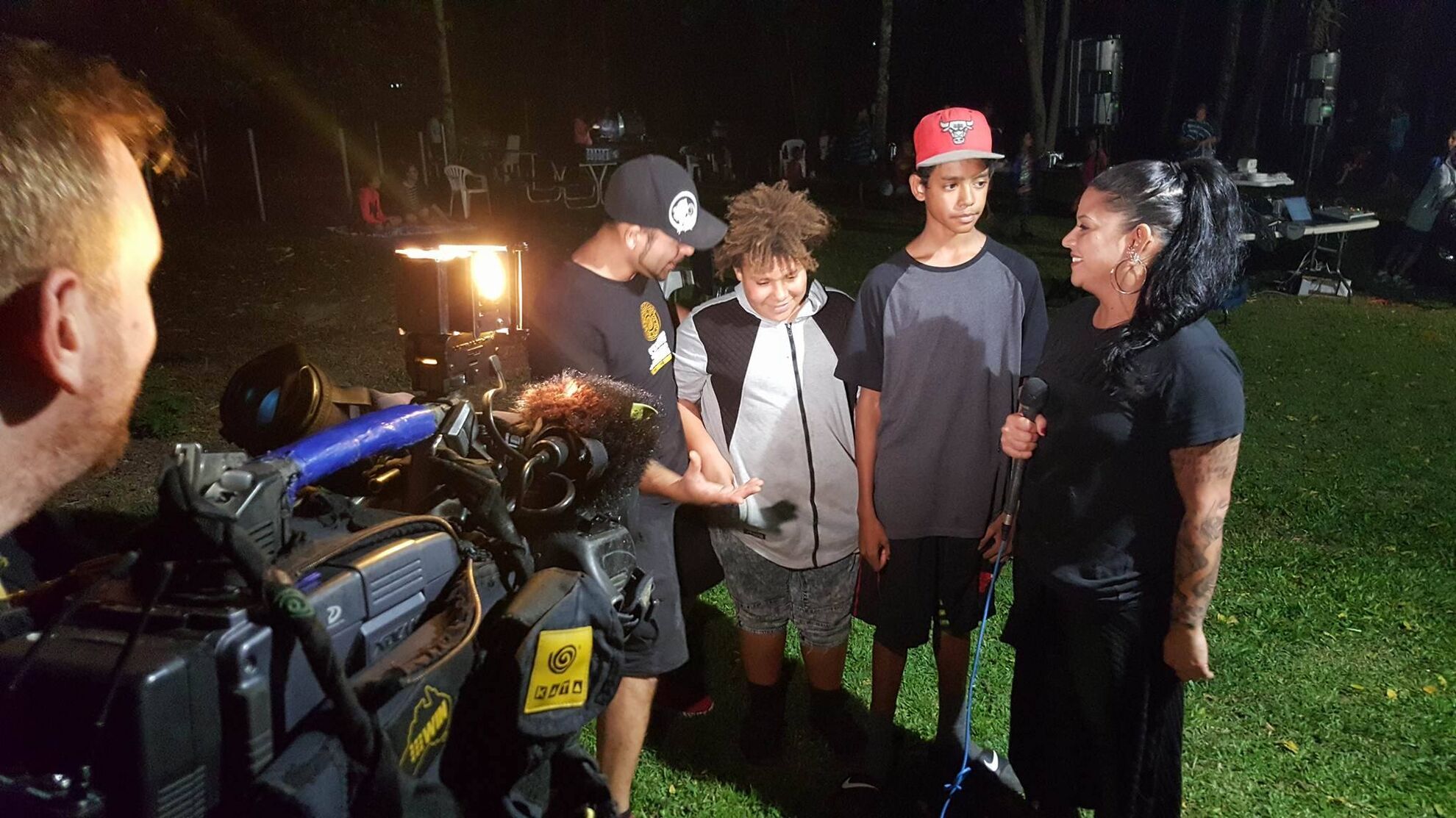 ---
Cairns' three "M" suburbs sometimes get a bad rap, but a group of talented and young locals are once again singing the praises of living in Manunda, Manoora and Mooroobool.
A group of 15 young locals recently took part in a "very successful" weekend of lyric writing and singing workshops as well as filming and recording a second 3MPride video clip.
And the results of their hard work, under the guidance of local music legends The Last Kinection, is set to be released online this week.
---
The weekend was a team effort organised by the Cairns Safer Streets Task Force with project manager Brad Winks saying the second music clip was organised in response to the community wanting more opportunities for local youths.
The first 3MPride video was launched online in February this year and attracted more than 30,000 views in just one week.
"The first video brought a lot of pride and confidence to the community and challenged the stigma of the three M suburbs," he said.
"Making the second video was another positive opportunity for the young people of Cairns West."
3MPride is an initiative that aims to positively promote the three "M" suburbs of Manoora, Manunda and Mooroobool.
The campaign aims to change the public's perception about the suburbs by highlighting the many positive things that happen there and promoting them as a great place to live, work as well as building pride and resilience in the local communities.
And it wasn't only the local youths who took something from the project, with musician Naomi Wenitong enjoying the time spent with the talented and very enthusiastic youngsters.
"It was good to give something back to the community and help the next generation realise their dreams and potential," she said.
"When Joel (brother) and I started The Last Kinection we made a commitment to give back, to help others by using what we've learnt.
"We wished someone did that for us… and it's so deadly to give back in our own community."
Check out the first 3MPride video below. Released earlier this year, the music clip has racked up thousands of views since its launch.