40 must-try Cairns cheap eats for $15 and less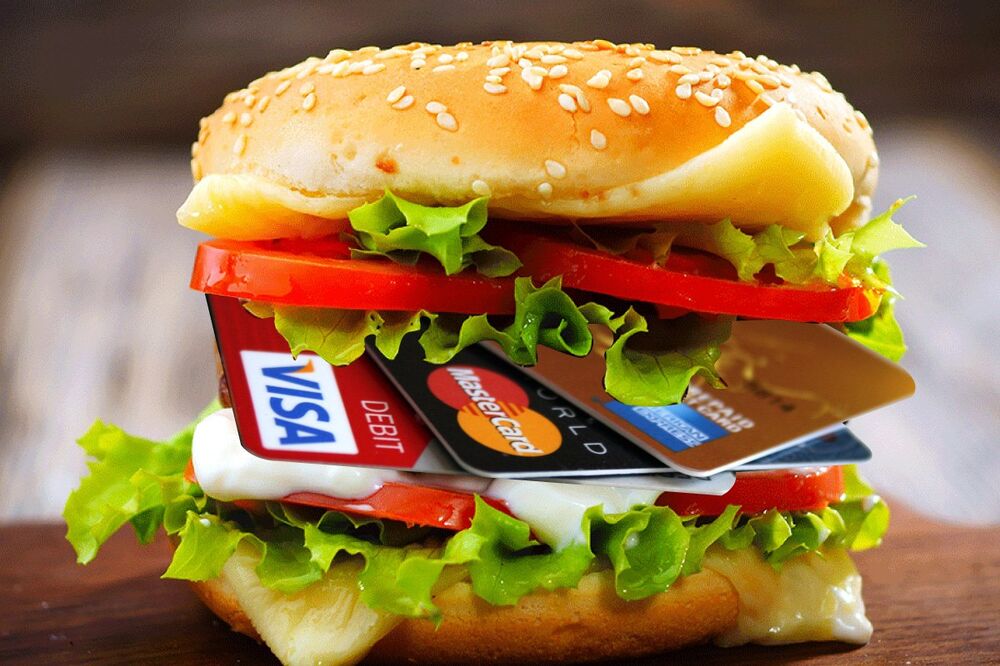 ---
Heading out in Cairns to eat with 15 dollars or less to spare?
Fill yourself up on these tasty morsels - from sweet to savoury, breakfast through to dinner - with Tropic Now's handy list of 40 cheap eats under $15…
Tropic tip: bookmark this page for future reference!
---
---
1. 'Good Morning Jaffle' at Jafflehead = $9
A pocket of breakfast goodness with poached egg, spinach, hollandaise sauce, bacon, spinach and cheese.

39-49 Lake St, Cairns City
---
2. Lime n Pepper calamari at The Pier Bar = $14.50
Take a seat overlooking the Esplanade and enjoy this seafood dish, complete with chips and a salad!

1 Pier Point Rd, Cairns City

---
3. Nasi goreng at Bagus Cafe = $11.90
Indonesian foodies will love this classic fried rice dish.

149 The Esplanade, Cairns City
---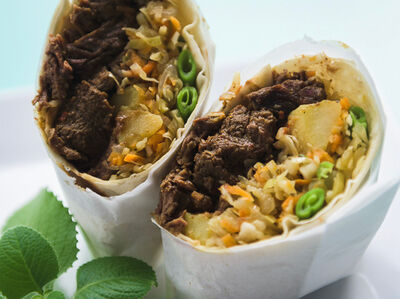 4. Beef roti at Roti Shack = $12.50
Melt in your mouth taste of the Caribbean
Shop 4, 93 Lake St, Cairns
---
5. A pie from Meldrum's = around $7
This much-loved bakery on Grafton St has been a favourite for pie lovers for years, with lots of varieties to choose from including a popular gluten free option.

97 Grafton St, Cairns

---
6. Pumpkin and zucchini curry at Richard's Salt and Pepper = $15.00
Famous for his goat curry, this vegetarian option from Richard's is also worth a whirl.
Oleander St, Holloways Beach
---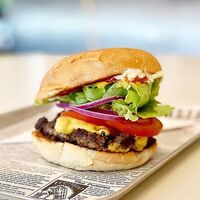 7. Cheesy Evo at Evo Burger = $12.90
A classic burger, with cheese, tomato, lettuce, red onion, mustard, ketchup, mayo, picks, plus (of course) an Angus beef patty.
105 Lake St, Cairns City
---
8. Fried prawn curry at Bento Paradise = $13
A delicious savoury Japanese curry with rice and tempura fried prawns.
99 Mulgrave Rd, Parramatta Park
---
9. Epicurean chicken at Bang and Grind = $11
On Turkish with bacon, salad, cheese and aioli. Mmmm.
8/14 Spence St, Cairns
---
10. Lunch deal at Jambo Pastry = $10
The menu changes but it's all delicious traditional Filipino fare, served buffet style. Don't leave without trying the jackfruit ice cream.
1/180 English St, Manunda
---
---
11. Avocardio at Waffle On = $13
Homemade waffles served with smashed avo, scrambled eggs, bacon and spring onion.

62 Shields St, Cairns City
---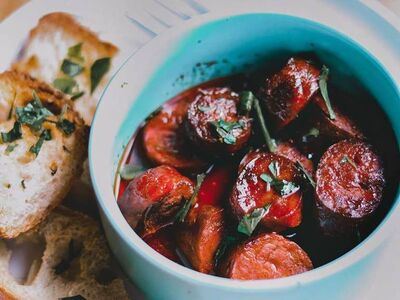 12. Lunch special at Jade Chinese Restaurant = $10
One of the best value lunches in Cairns. Includes a meat seafood or vegetable dish with steamed or egg fried rice plus salad or soup of the day.

313 Kamerunga Rd, Freshwater (Cairns North venue now closed)
---
13. Taco Duo at Rattle n Hum = $15
Soft shell tortillas with a choice of mexican chicken, spicy battered prawns or sauteed veges. Plus salsa and guacamole of course!
67 The Esplanade, Cairns City
---
14. Greek sausages at Fetta's Greek Taverna = $10
Lightly spiced sausages with cooked onion, cucumber and chili sauce, served with pitta bread. A bargain at ten bucks.
99 Grafton St, Cairns City
---
15. Spanish tapas at Three Wolves = $10
There's more than just fab cocktails at this laneway bar. Their $10 Spanish-style tapas dishes are also a must-try.
32 Abbott St, Cairns City
---
16. Curries at Khin Khao = $8.90
Classic Thai red, green or Panang curry with your choice of meat, veges or tofu.

21 Aplin St, Cairns North

---
17. Quarter chook at Howlin' Jay's = $13
Nashville-style fried chicken with bread and pickles in a great location.
1 Pierpoint Rd, Cairns
---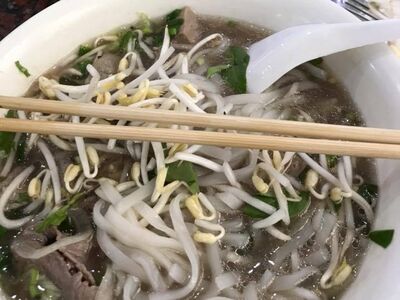 18. Poached eggs and sourdough toast at Caffiend = $9.90
Breakfast eggs don't get much better than this very cheerful combo.

5/72-74 Grafton Street, Cairns
---
19. Beef stew at Pho Viet = $14.90
Think Vietnamese-style comfort food with bread or rice noodles to boot!

Shop 5, 78 Abbott Street, Cairns
---
20. Eggs your way at Hopscotch = $11
Eggs cooked however you like on thick toast, with a herb salad for even more value.
32 Mulgrave Road, Earlville
---
21. Udon at Happy 4 10 = $13
Seafood, tempura, beef, vege and chicken noodle options. Too easy.
82 Sheridan St, Cairns
---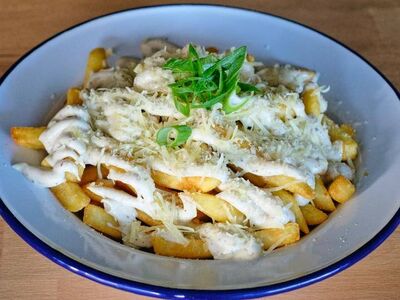 22. Boss's Special at Chill Cafe = $15
This one is for the adventurous. Smashed avo, tomato, and vegemite on toasted Turkish bread with a poached egg as the cherry on top.
Shop 1/41 Williams Esplanade, Palm Cove
---
23. Lunch special at Goong = $9.95
A ten buck note gets you your choice of teriyaki chicken or tonkatsu pork with rice.

16 Aplin St, Cairns City
---
24. Russian dumplings at Linga Longa Restaurant = $12.50
All home made, coming with a meat, veg and fruit filling. Just try them.
120 Collins Ave, Edge Hill

---
25. Cheesy pretzel at the Bavarian Beerhouse = $7.50
This tasty Bavarian treat is made in house and is also available with jalapenos for an extra $2. Nice!

1/77 The Esplanade, Cairns
---
26. Chicken coconut soup at Café Thailand = $8.90
A winter warmer for the Tropics!
7/93 The Esplanade, Cairns
---
27. Banana & walnut bread at NOA = $9
A 'best banana bread' award should be created just to be given to this dish.
1 Pyne St, Edge Hill
---
28. Daintree tea at Café Botanic = $4.00
Enjoy a delicious tea surrounded by the lush landscape of the Cairns Botanical Gardens. Flavours range wildly from Earl grey to peppermint.
Flecker Botanic Gardens, Collins Avenue, Edge Hill
---
29. Mario Kart at Toasted = $8
A vegetarian toastie with Basil Pesto, Bruschetta Tomato, Mozzarella, Balsamic Glaze. More carnivorous foodies can add chicken.
149 Spence Street, Portsmith
---
30. Fishburger at Mobil on Spence = $7.50
Locally caught Spanish mackerel for under 8 dollars? Yes please!
8/14 Spence Street, Cairns City
---
31. Nana's Jaffle at Cafe Ten One Twenty = $10
Leg ham, cheddar, picalilli, aioli, deliciousness.
10/120 Collins Avenue, Edge Hill

---
32. Chicken Katsu Curry Rice Bowl at Sushio Tokio = $9.80
This Smithfield hideaway boasts a variety of delicious curry rice bowls, the chicken katsu is the tip of the iceberg.
75 Captain Cook Hwy, Smithfield
---
33. Kurodama at Ganbaranba = $8.90
A pork broth with special garlic oil, infused for over two hours.
7/12-20 Spence St, Cairns City
---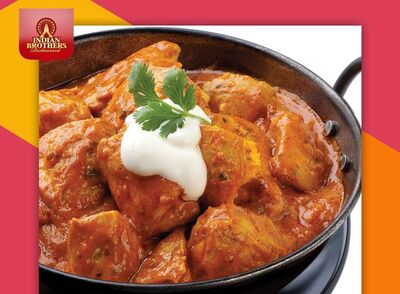 34. Chicken Tikka at Indian Brothers Restaurant = $14.95
Sometimes it's hard to beat the classics, especially at this price.
58 Lake Street, Cairns
---
35. Eggs benny wrap at Wharf One = $10
The breakfast classic, in a tasty wrap form.

Wharf Street, Cairns City
---
36. Bruschetta at Lillipad Café = $13
A healthy serving of pesto, tomato, and Spanish onions tossed in a balsamic vinaigrette, on toasted Turkish bread topped with feta and Parmesan cheese. We know your mouth is watering.
72 Grafton St, Cairns City
---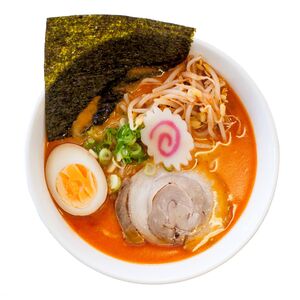 37. Spinach and Wondaree macadamia salad at Harbourside Bar and Kitchen = $15
Mungalli Creek fetta, spinach, snow peas, strawberry and orange segments finished with orange dressing and topped with roasted Wondaree macadamias and walnuts. Great with a sparkling rose!
209-217 The Esplanade, Cairns City
---
38. Ramen lunch deal at Ramen Street Cairns = $14.95
New ramen joint in Manunda with seriously delicious and authentic dishes. Amazing value with a bowl of ramen plus 3 free gyoza for their lunch deal.

Shop 2, 1 Jensen St, Manoora
---
39. Jabche with rice at Corea Corea = $13.90
Stir-fried Beef, Vermicelli and vegetables with Bulgogi sauce. A hearty meal for under $15.
Orchid Plaza, 32/58 Lake St, Cairns
---
40. Tempura Prawn Udon at Wara Sushi = $13.00
Japanese udon noodles in a delicious broth, served with tempura prawns.

Shop 144, 1-21 McLeod St, Cairns city
---