Tropic Now's ultimate guide to the best burgers in Cairns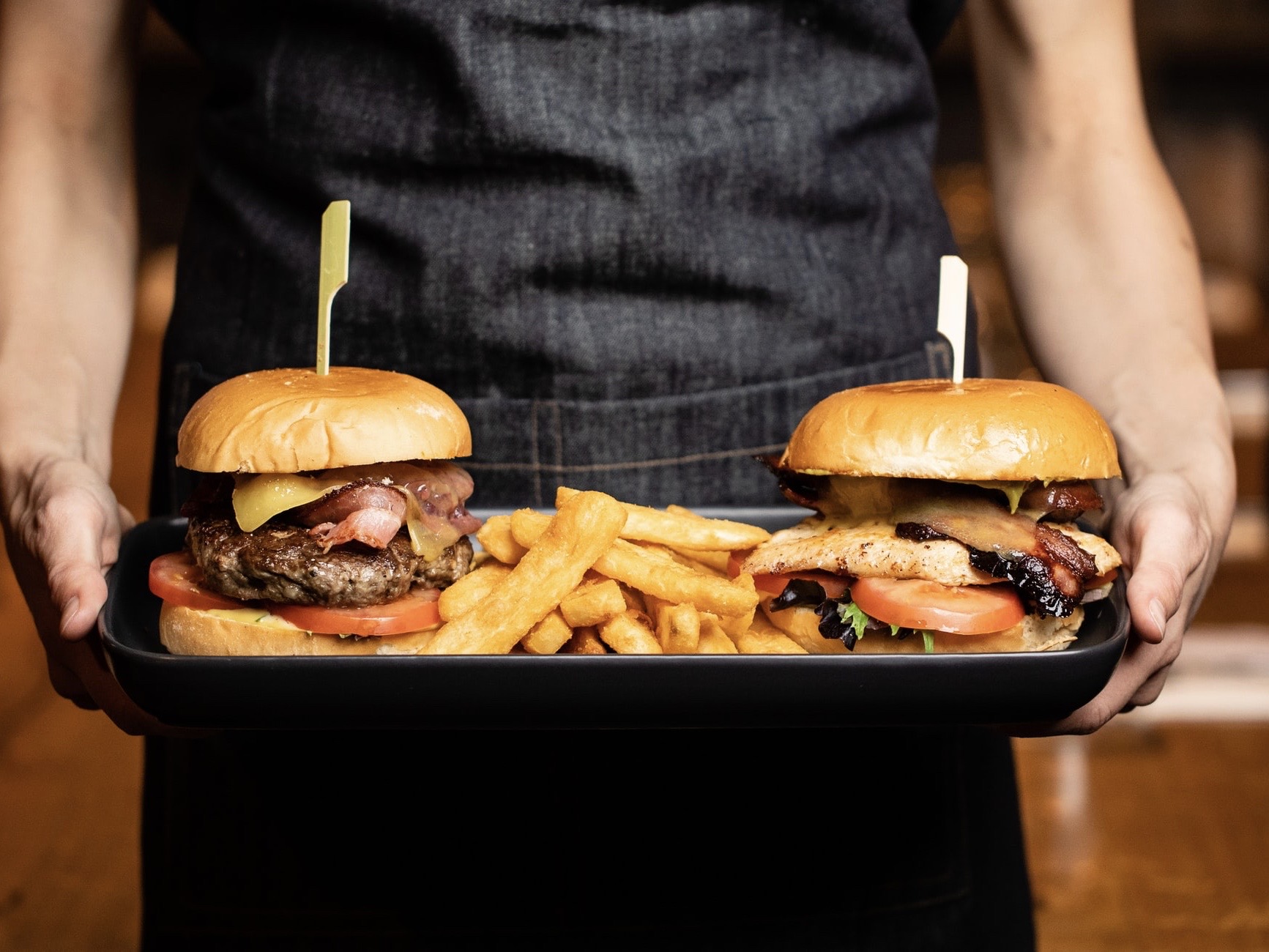 ---
We're passionate about food here at Tropic – and there are few as important as the good ol' fashioned burger.
After some rigorous discussion, we've picked out some of the best burgers around, but we need your help to rank them once and for all.
So please, comment, share and debate our shortlist of the best burgers in and around Cairns.
---
---
First of all, some criteria.
We're sticking to the classics: beef and chicken.
Apologies to our vegan friends out there, but we'll have a special list for you folks in the future. (In the meantime, check out our guide to the best vegan food in Cairns).
We're also avoiding large chains and focusing on Cairns' local businesses, of course.
Focusing on taste, value, and the sourcing of ingredients, we've covered all bases in bringing you this shortlist.
And we think you'll agree that these burgers are some of the best in the region.
---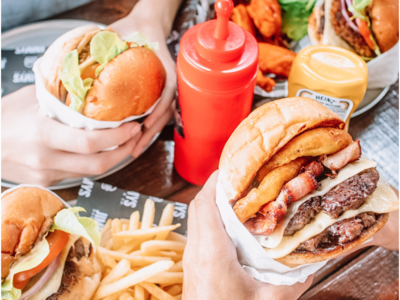 Jimmys Burger & Co
Our Fave: Jimmys Classic
Jimmys is a no-brainer visit for anyone who loves burgers in the city, and we had to go with the Jimmys Classic as our choice for their best burger.
While not as big or flamboyant as some of their other offers, the Jimmys Classic represents a pure form of an American diner-style burger, amped up with a delicious Angus beef patty and Jimmys special sauce.
If you want a delicious, simple burger without frills, Jimmys Classic is the choice for you.
We have to give an honourable mention to the Jimmys Classic Stack burger however, which includes a crispy fried mushroom with cheese inside. Delicious if you're game enough ...
GO THERE: 66 Shields St, Cairns City
---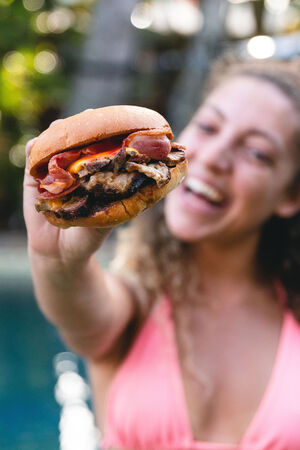 The Lush Burger Co.
Our Fave: The Filth
Yes, we know the name for this one is ... interesting, but trust us, if you're looking for a beef burger with barbecue-inspired flavours, it's hard to beat this choice at Lush.
The Filth consists of a housemade double beef patty, double cheese, bacon, lettuce, onion, tomato, finished with BBQ sauce and aioli. Be warned Tropic readers, this one isn't for the faint of heart.
Lush also has cheap drinks and killer vibes. We'd highly recommend paying this North Cairns joint a visit for a fun night with friends.
GO THERE: 5-9 Digger St, Cairns North
---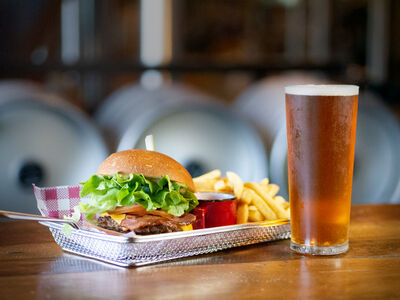 Hemingway's Brewery
Our Fave: Hero Burger
They aren't known for it, but this beloved Cairns brewery also does some fantastic burgers. Their luxurious Hero Burger kicks it up a notch with Angus beef, American cheddar, a succulent red onion jam and smoked mayo.
This rich experience is a perfect pairing with a refreshing local beer – a dinner you won't forget any time soon.
We have to emphasise that the red onion jam is a standout here. Every burger should have this sweet and savoury jam lathered on it. Period.
GO THERE: Wharf St, Cairns City
---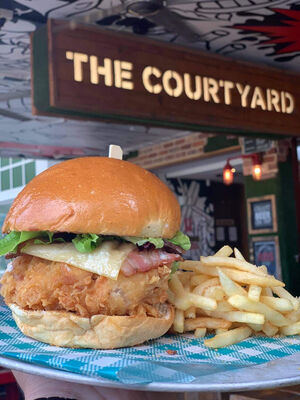 The Courtyard
Our Fave: Crispy Chicken Burger
This fun esplanade bar is a local favourite to grab some beers, and their burgers are just as tasty as their craft brews.
The unique thing about Courtyard's burgers is their toasted brioche buns, which are the perfect vehicle for bringing meat and cheese to hungry mouths.
Their take on the crispy chicken burger gets taken up another notch with bacon, lettuce and ranch dressing. An amazing combo with their loaded fries and a tasty beer, of course.
For a night on the town, make sure you and your mates take a pit-stop at The Courtyard for great drinks, great food and a great vibe (as long as you don't mind gnomes).
GO THERE: 91 Esplanade, Cairns City
---
Evo Burger
Our Fave: Evo Burger
If you need good burger quick, Evo Burger should be one of your first choices, whether it's take-away, delivery or dine-in. This heart-of-the-city haunt is fast food done right, at an affordable price, too.
---
Cairns Burger Cafe
Our Fave: Tropical Chicken Burger
Run by a trendy, young couple, this cosy cafe has burgers to die for. Locally-sourced ingredients and Insta-worthy presentation have made this joint a favourite for locals.
---
N17 Burger Co
Our Fave: Cheeseburger
N17 is an award-winning burger joint and bar in Port Douglas, and they won't settle for anything less than top-quality ingredients on their outstanding burgers.
---
The Burger Barn
Our Fave: Fully Loaded
Fried eggs on burgers! Controversial? Perhaps. Delicious? We think so. They give burgers a distinctive Aussie feel, and we think the Fully Loaded burger from the specialists at The Burger Barn is a great example.
---
Perrotta's at the Gallery
Our Fave: Perrotta's Angus Burger
For a more cultured burger experience, you would do very well to make your way over to this lovely spot at the Cairns Art Gallery.
---
The Backyard
Our Fave: Double Wagyu cheeseburger
Sometimes you're just having a 'double cheeseburger' kind of day. When those cravings strike, this local waterfront restaurant has you covered.
---
But what do you think?
Tell us where you would rank these spots, or let us know if we missed any of your favourite burgers!
Email us at: [email protected]
Or send a message on our Facebook page.