Mama Coco to bring next level flavours to Meet Eat Repeat 2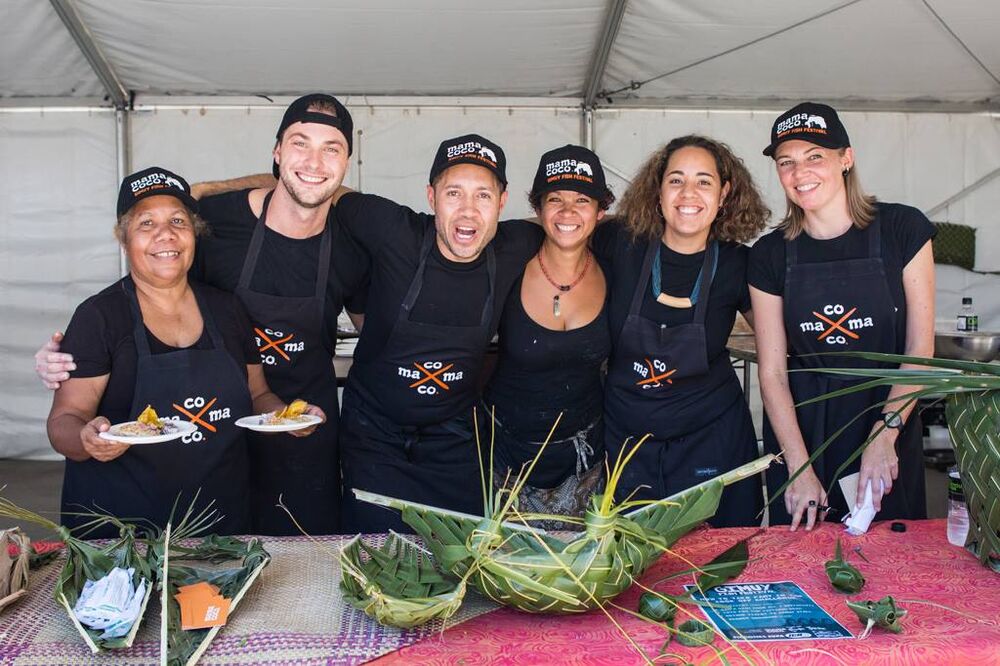 ---
It's not everyday you get to sample totally unique, ridiculously delicious, specially crafted dishes from some of Cairns' best chefs all in the same place at the same time.
Unless of course that day is Meet Eat Repeat 2 on Saturday March 25th.
Take, for example, the menu that will be on offer from Davy O'Rourke and his team at one of our favourite local cafes Mama Coco.
They are bringing some extraordinary new taste combinations to our street food pop-up event that will incorporate tropical flavours with a Pacific Island twist.
"Mama Coco will be going back to her Pacific roots by exploring cooking as the fruit of culture and community," O'Rourke told TropicNow.
"We will be harvesting the rich knowledge of different pacific cuisines and sourcing local ingredients to make tasty street food inspired bites."
Join us at Meet Eat Repeat 2 and you can sample Mama Coco dishes such as:
Barramundi featuring lemon myrtle, banana and sago pudding
Grilled Lamb flaps – Mt Hagan style
Plantain "Dog" – banana, crunchy shallots, bully beef and srirachi
Prawns with Mama's 'thousand island' dressing, papaya and lime
It is safe to say there are no other dishes quite like it in Cairns - or just about anywhere else in Australia for that matter.
And that's just one of the culinary offerings available at Meet Eat Repeat 2, presented by TropicNow and yRepublic.
Apart from a new outdoor cocktail bar, extra live music acts and the same chilled atmosphere that made our first Meet Eat Repeat event such a brilliant afternoon out last November, you'll get the chance to sample delights from:
Chef Wolfgang's smoked BBQ bistro
Pop-up burger van by Apex Milk Bar
Harvest laneway bar's Mexican menu
Japanese delights by So Hangry
Coffee and sweets from Sipping Duck
Greek dishes by George Karagiannis from Fettas/Mykonos Caffeteria
Indian fare from Samosa Hub
Plus more food vendors to be announced soon
Entry to Meet Eat Repeat 2 is via a gold coin donation so don't forget your spare change, and you can bring a blanket or fold-up chair to kick back relax on the grass of the old lawn bowls green.
There'll also be old-school games and a family friendly atmosphere once again.
Make sure you keep an eye on TropicNow.com.au and follow the Meet Eat Repeat Facebook page for more details and announcements over coming weeks.
We can't wait to see you at Meet Eat Repeat 2!
---