New year, new food sensations at Cairns cafes and restaurants
TropicNow presents our collection of the latest foodie sensations on the menu at the city's cafes and restaurants to kickstart 2017.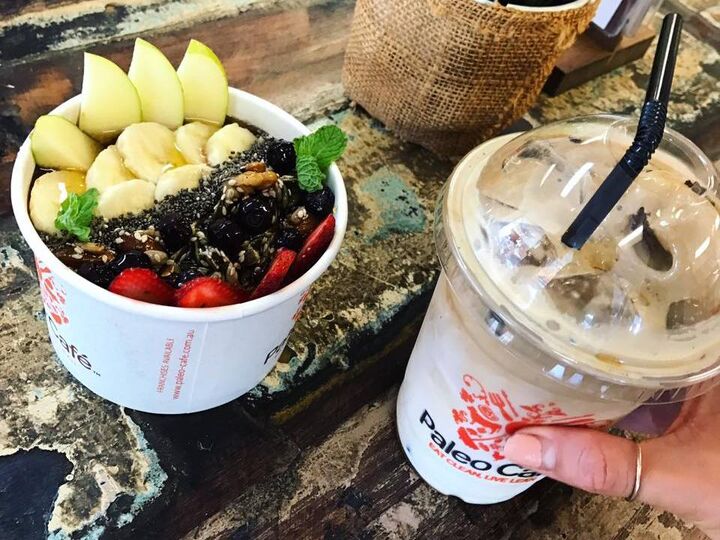 ---
The year's only just getting started, but local cafes and restaurants are already making us hungry with some new menu additions and foodie delights.
To keep you in the loop, and to support our local chefs and food entrepreneurs, here's a quick list of the top 6 new dishes, cafes and other foodie surprises to get your 2017 started right.
If you've got something awesome happening in the world of food or drink, or want to share some news about your favourite spot to eat with us, please drop us a line anytime.
---
---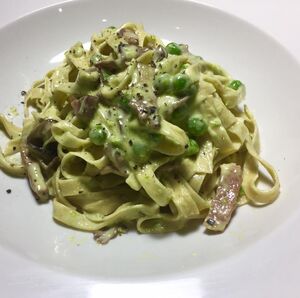 1. FETTUCCINI RIMINI AT MARTINELLI PIZZA BAR
We love the traditional-style pizza at this Trinity Beach favourite, but we're more than a little excited at the latest dish added to the menu called Fettuccini Rimini.
Here's the description by chef and owner Peter Martinelli: "A chef mate was kind enough to lend me this recipe from his time cooking in France, and it's got wet season written all over it. House made semolina fettuccini, goats cheese, cream reduction, roast pancetta and mushrooms, baby peas."
We'll see you there before it's taken off the menu at the end of January.
DETAILS: Martinelli Pizza Bar
---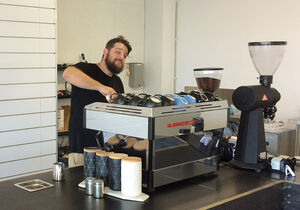 2. COFFEE ON NEWELL ST
The Cairns CBD has been the home of amazing quality coffee for a few years now, so it was only a matter of time before the caffeine revolution extended to the suburbs and industrial areas.
That's exactly what's happened in an unexpected street at Bungalow, just off Mulgrave Rd.
Newell St is now home to not one but two of our favourite coffee providores: Blackbird Espresso by Coffee NQ and the team at Caffiend/Tattooed Sailor Coffee Roasters.
DETAILS: Check out our recent stories on both new ventures here and here.
---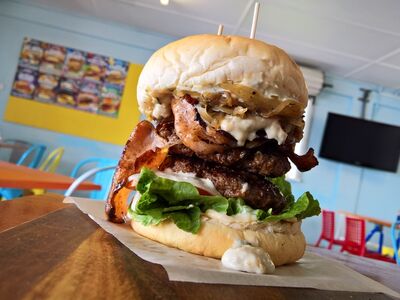 3. MY BOY BLUE BURGER AT APEX MILK BAR
We love a good burger here at Tropic HQ, having sampled them all over the world. We think our city's very own Apex make some of the best we've ever tasted.
And that was before the latest addition to their menu came on the scene in the past few days: the My Boy Blue burger.
Here are the ingredients: Apex beef patty, two strips of bacon, blue cheese sauce, caramelised onions, lettuce, tomato, Apex aioli... with an extra patty.
Is it too early to abandon any New Year's resolutions you might have had about cutting down on meat?
DETAILS: Apex Milk Bar
---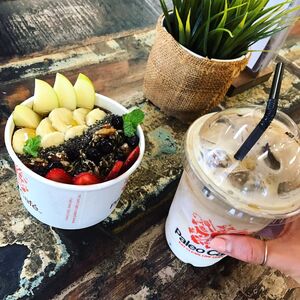 4. ACAI BOWL AT PALEO CAFE
To ease any guilt from chowing down on a big Apex burger we strongly recommend you balance it out the next morning with this incredible, refreshing Acai Bowl from Paleo Cafe on Grafton St.
As the photo suggests, you might also want to grab an iced coffee while you're at it - it is hot out there after all.
The acai bowl is available from 7am - 5pm weekdays and 7am - 3pm weekends.
DETAILS: Paleo Cafe
---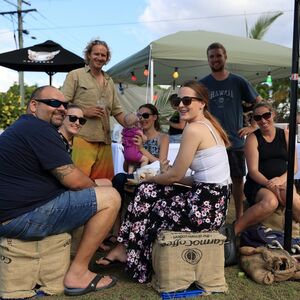 5. MEET EAT REPEAT RETURNS IN MARCH
Our pop-up street food event Meet Eat Repeat will be back at the West Cairns Bowls Club this March.
This time around there'll be more street food vendors, more music and a new cocktail bar.
Plus cheap beverages, lawn games and the same good vibes that made our first event in October such a smashing success.
Stay tuned to TropicNow for the official announcement soon.
In the meantime, you can check out edition 3 of Tropic magazine for a cool photo spread from the very first Meet Eat Repeat.
---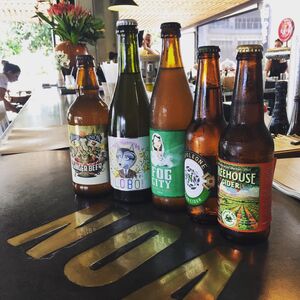 6. GINGER BEERS AND CIDER AT NOA
New year equals a new line-up of craft ginger beers and ciders at Edge Hill spot NOA.
We highly recommend the Fog City Cloudy Cider and the Brookvale Union Ginger Beer.
You do need something to wash down all that delicious food listed above, right?
Right on.
DETAILS: NOA