World class mountain bike trail from Palm Cove to Port Douglas a step closer to reality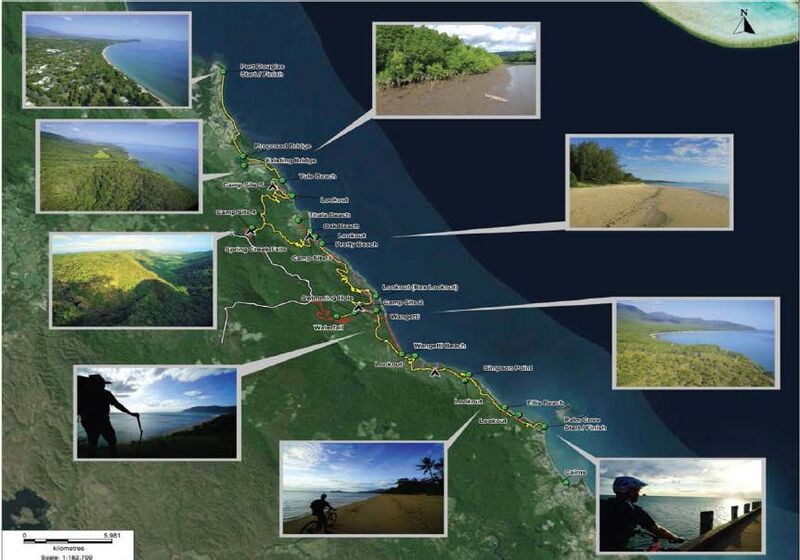 ---
The dream to build a world-class mountain bike trail from Palm Cove to Port Douglas first floated by legendary local track builder Glen Jacobs is today another step closer to reality.
A feasibility study and working group will be established to progress the 76km Wangetti Trail, with Cairns Regional Council today green-lighting $50,000 in funding for the next phase of the ambitious project.
The concept includes a shared use trail for both mountain bike riders and walkers and potential accommodation options such as overnight huts. The trail course provides breath-taking views of the ocean from the escarpment, with riders and walks able to access waterfalls and rainforest streams.
The 76km route is estimated to cost around $21.25 million to establish, with Mayor Bob Manning citing an economic study that found the trail could pump $10.4 million a year into the TNQ economy and become a global attraction for adventure tourists.
---
---
Douglas Shire Council, which hosts the majority of the proposed trail route, has joined forces with Cairns council to progress the project.
"Tropical North Queensland is becoming identified more and more as a destination for adventure, eco and active leisure travellers," Cr Manning said.
"We see great promise in this project, even though we are in the very early days of its development. It will be an iconic feature of our spectacular coastline."
CRC and Douglas Shire Council will work with state and federal government officers, Traditional Owners and other relevant stakeholders to establish a working group aimed at investigating management models and funding opportunities.
"This is a key milestone in the life of this project," Cr Manning said. "This is where we resolve to put our heads together and push forward with a strategy to make it happen.
"There is a lot of work to be done but we've put our support behind the concept and we look forward to working with Douglas Shire Council and all the stakeholders toward making the trail a reality."
The Federal Government has already shown support for the project, with Leichhardt MP Warren Entsch announcing $50,000 in funding through the Community Development Grants Program.
The Wangetti Trail is planned to link with the Northern Beaches Leisure Trail, an off-road cycling and walking path from the Cairns CBD to Palm Cove to be constructed by Cairns Regional Council.
---