TNQ trailblazers win gold at international innovation awards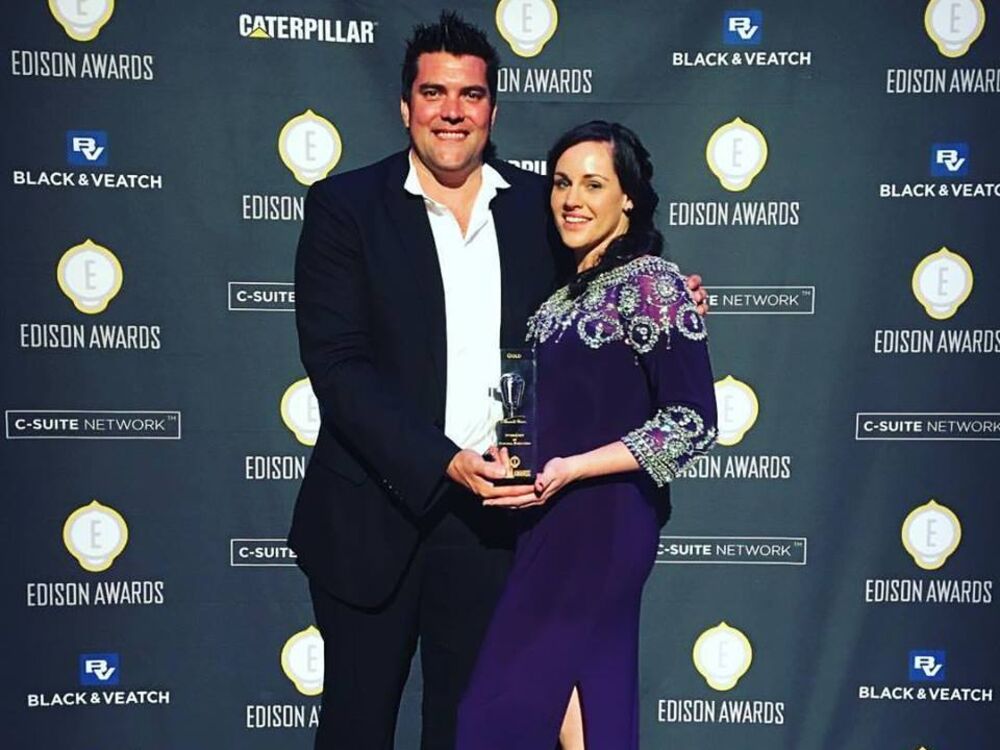 ---
A banana farm breakthrough has led to Big Apple glory for a Tablelands couple who have just scored a prestigious innovator's award in New York City.
Rob and Krista Watkins of Walkamin-based company Natural Evolutions were awarded the gold medal in the Food & Beverage category at the hugely-influential, international Edison Awards.
The Edison Awards celebrate the world's products, services and solutions that represent the best in innovation. Finalists and winners were chosen from 400 nominations from around the world after meticulous consideration by thousands of leading industry experts.
Natural Evolutions, the world's-first company to commercially produce green banana flour, took out the top billing for their pioneering NutroLock food processing technology.
NutroLock, the method in which Natural Evolution produce green banana flour and resistant starch, locks in 20-50 times more nutrition compared with other standard food processing techniques.
Designed in-house by Mr Watkins, NutroLock is a fully in line, energy-efficient, cold, raw, low-speed food processing technique that has the capability to take a green banana to powder in under 25 minutes.
The technology has also been successful in preserving other fruits and vegetables, and keeping them fresh, naturally, for up to three years. The Watkins said it had been designed to ensure the highest hygiene in food manufacturing.
---
TAKING FOOD FURTHER, NATURALLY
The couple told TropicNow in a recent interview that their processing technique was unique, representing a quantum shift in food technology.
"We've undergone a massive leap - like horse and cart to spaceship - in only a few years.
"All of a sudden we have very affordable food processing which will see a two-person workforce produce one tonne on a single shift - all to the highest food standards."
They said they'd developed the processing system in response to their dismay at seeing substandard banana flour products being brought into the country.
"We've found ourselves having to compete with inferior products made in third world countries that have no food standards, are unfit for human consumption and are easily imported into places like Australia.
"We needed to make manufacturing in Australia affordable while never compromising on quality."
Keep up with the Watkins' achievements – or send them congrats! – here.