Local officers concerned about vehicle thefts, break and enters and domestic violence offences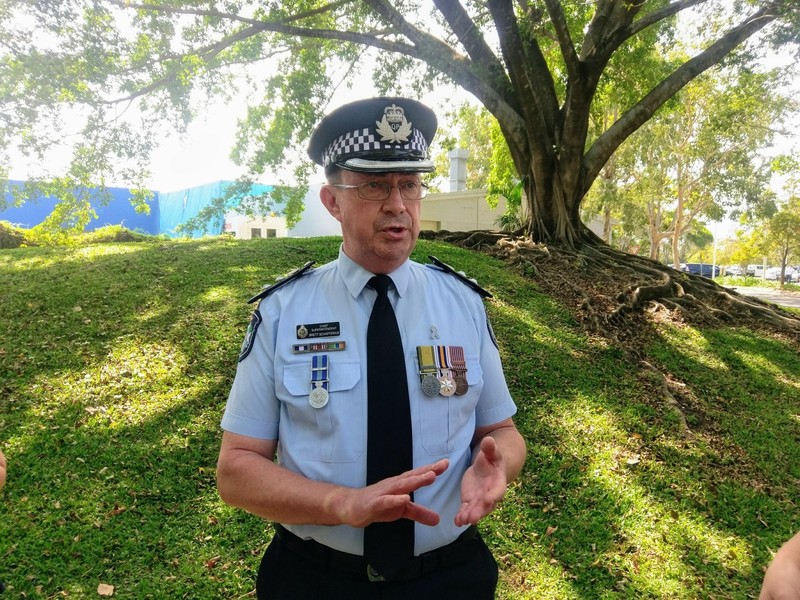 ---
Car thefts, break and enters and assaults in TNQ are among the worst in Queensland, with official figures released today showing a staggering spike in crime.
More than 500 people were charged with 3,300 property crime offences in TNQ during the last financial year, while car thefts in the region were up by a dramatic 31 per cent.
The official crime figures released by Queensland Police this afternoon confirm what many local residents have long suspected: crime is getting worse, while authorities are deeply concerned by the rising numbers of juvenile offenders.
Today's Northern Region statistics, which includes Cairns, Townsville and the Cape and are compiled on a per 100,000 people basis, recorded the highest rate of offending in Queensland for many categories, such as:
assaults up 5 per cent with 987 offences
grievous assaults up 11 per cent with 43 offences
serious assaults up 10 per cent with 158 offences
rape and attempted rapes up 4 per cent with 65 offences
Categories such as sexual assaults, arson and drug offences all recorded decreases in the last financial year.
Overall, crime across Queensland was up 2.1 per cent, with a 1.1 per cent increase in all crime classes in TNQ.
"In TNQ, break and enters and unlawful use of motor vehicles continue to be a key issue for us," Chief Superintendent Brett Schafferius said.
---
---
"On the policing front, we are continually adjusting our approach to addressing these crime trends and have really achieved some tremendous results in the number of offences and offenders that have been cleared during the year.
"In the property crime squad in TNQ in the past financial year over 500 people were arrested on over 3,300 charges. Police are out there using every possible avenue to solve these offences."
The number of car thefts in TNQ has increased about 31 per cent in the past financial year with Chief Supt Schafferius saying the crime continues to be an issue state-wide with a number of offenders known to operate between Cairns and Townsville.
"What is very sad to see is the over representation of juvenile offenders" he said. "The stats released today really come as no surprise to us.
"On a daily basis we sit down with our planning teams and identify where the trends, where there are hotspots and identify emerging issues and adjust our policing efforts."
DOMESTIC VIOLENCE 'BLIGHT ON OUR SOCIETY'
Chief Supt Schafferius also highlighted TNQ's reputation as the worst area in the state for domestic and family violence and breaches of orders.
"In the last financial year, we saw an increase in about 300 breaches taking the total to more than 2,600," he said.
"The issue of domestic violence continues to be a blight on our society and everyone of us has a major role to play to stamp it out."