Pop-up gallery offers chance to buy award-winning pieces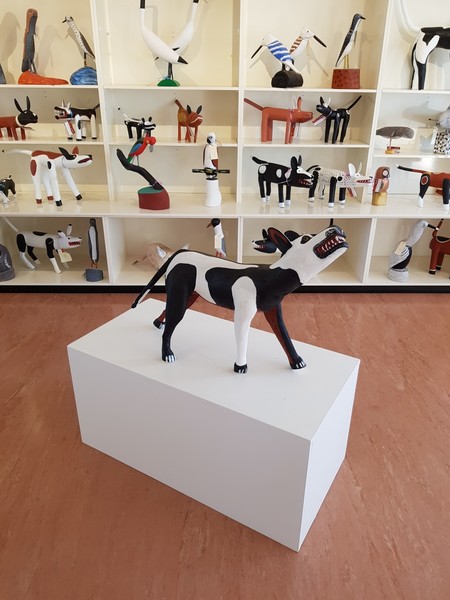 ---
TNQ's art lovers will have the opportunity to buy directly from Aurukun's Wik and Kugu Art Centre at a pop-up gallery in McLeod St, Cairns, from October 5 to 7.
The pop-up gallery was organized by Aurukun Shire Council after a refurbishment at the Wik and Kugu Art Centre, with mayor Dereck Walpo saying it was an unique opportunity to buy works directly from the award-winning art centre without having to travel to Aurukun, which is about 830km from Cairns on the western side of Cape York.
"There will be a wide variety of paintings from the Akay Koo'oila Women's Art Centre, including works by the late Akay Koo'oila which tell the story of her childhood in Aurukun," he said.
---
---
"Limited carvings of animal totems by our celebrated Wik and Kugu artists will also be available."
Stage 1 of the refurbishment, which includes new shelving and lighting, new paint work and CCTV, has been completed.
"The works were made possible with $40,000 from Western Cape Communities Trust and $10,000 from Aurukun Shire Council," he said.
"The gallery can now better display the art on sale in a dust-free environment and store canvas paintings ready for viewing.
"The Stage 2 plans will protect the heritage of the original building used by the Wik and Kugu carvers and minimise dust in that area to create a better workspace for the artists.
"Our art centre has enjoyed enormous success in recent months and we hope this will encourage more members of our community to make a living from producing authentic cultural art."
Aurukun's Wik and Kugu Art Centre received the Cairns Regional Art Centre Award and artist Garry Namponan won the Premier's Award for Excellence at the Cairns Indigenous Art Fair.
Aurukun artists Bruce Bell and Garry Namponan also received the Thancoupie Bursary Award.
The Wik and Kugu Art Gallery clearance sale is on October 5 from 5-7pm, October 6 from 8am-6pm and October 7 from 9am-12.30pm at 200 McLeod St, Cairns North.