Are you thinking about renovating your unit?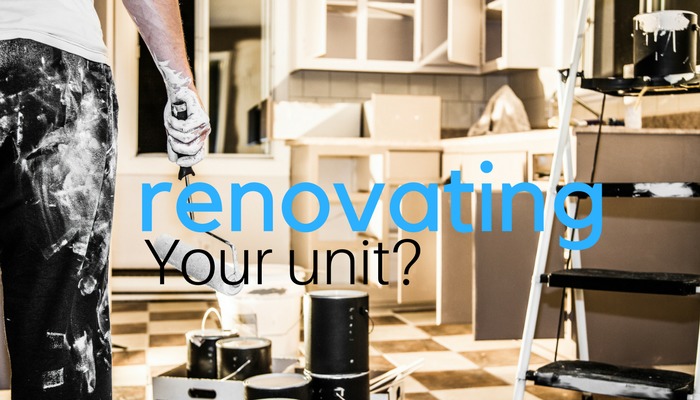 ---
The team at TCM Strata encourage you to read this first.
The TCM Strata team have created a quick guide on how to ensure a smooth renovation process in a Body Corporate complex. These tips will ensure that everyone is kept in the loop and the renovating experience is seamless for everyone.
Request Permission
Check to see if you require body corporate approval and / or council approval. It may not be required however its best to make sure first before picking up the sledge hammer. If in doubt, ask your body corporate manager.
Ensure Neighbours Aware
Once the relevant approvals are in place it's time to chat with your neighbours, courtesy is the key in this situation. You can knock on their door or leave them a note to give them a heads up on time frames and what your plans are.
Noise
Be mindful of the noise levels during your renovation, be sure to abide by both By Laws of your complex and or local council restriction in your area. Especially when power tools are involved.
Organise your trades people
Use appropriately qualified tradespeople and request a time frame for the completion of the scope of works. This will ensure you can communicate with others if they are running behind with any updates.
---
---
Value your property
Have your completed renovations paid off? Contact your local estate agent for a valuation, this will gauge if your newly renovated unit has increased in value.
Advise your body corporate manager
Let your body corporate manager know when your renovations are complete so they can add any approval record information to your lot owners file, if required.
Take photos
Don't forget to take before and after photos! Other owners in the complex might like to see what a renovation could do for their unit too.
Enjoy
Now it's time to kick back and enjoy you newly renovated space and hopefully all your hard work in planning pays off in returns.
If in doubt then contact your body corporate manager, they can guide you to the best way of keeping all parties happy and within the legislative guidelines of Body Corporate.
Happy renovating!