TropicNow exclusive: Crystalbrook Collection buys Port Douglas marina with plans for $100 million redevelopment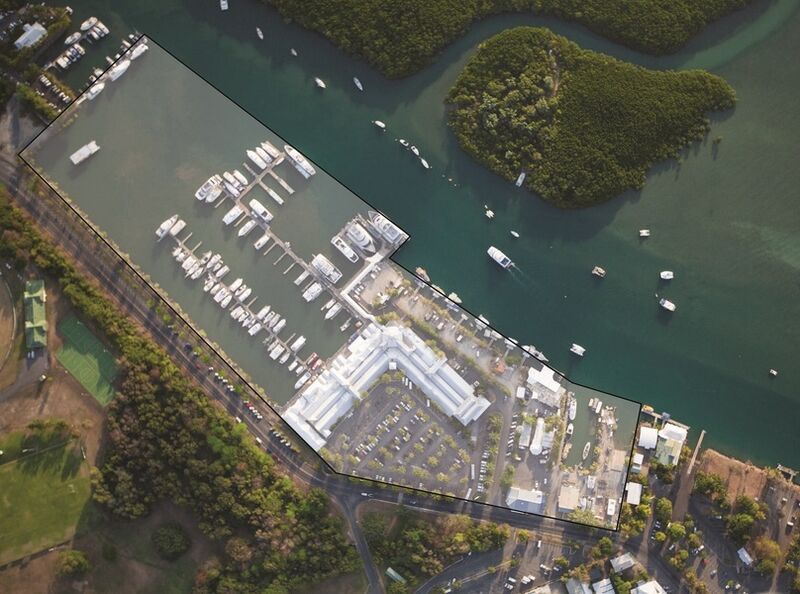 ---
Hotel development group Crystalbrook Collection has taken its investment in the Cairns region to an estimated half a billion dollars by buying the Reef Marina at Port Douglas and announcing plans for a $100 million redevelopment.
The company behind $370 million worth of hotel projects in the Cairns CBD acquired the marina in a deal with the current owners and will rename the property Crystalbrook Superyacht Marina.
The redevelopment includes a 100-room luxury waterfront hotel, 50 premium residences, enhanced retail and dining areas and a 24-berth expansion of the marina to cater for more vessels.
The $100 million redevelopment is expected to generate more than 600 jobs during construction and around 240 permanent jobs once completed, with Prime Group appointed to project manage and construct the expansion.
Construction of the luxury hotel and residences is expected to commence in mid-2018, subject to relevant approvals, with completion anticipated in 2020. The marina will be renamed
Crystalbrook Collection owner Ghassan Aboud said the company believes it can "redefine the Australian marina experience and ensure Port Douglas is an essential-visit location for high-end global travellers".
The company's CEO Mark Davie told TropicNow the luxury hotel will set a new benchmark for accommodation in Tropical North Queensland and deliver world-class experiences for locals and guests alike.
"This site demands a hotel of the highest calibre," Mr Davie said.
"We have been travelling the world for inspiration. We want to bring to Port Douglas a globally recognised hotel and an incomparable experience for its guests."
---
---
Douglas Shire mayor Julia Leu today welcomed the investment, saying the council would work with Crystalbrook Collection to revitalise the marina precinct.
"It's many years since we have seen a development of this size and Crystalbrook Collection have demonstrated with their recent significant investments in Far North Queensland that they mean business and are committed to the ongoing growth of the region," Cr Leu said.
"This investment in the marina will endorse Port Douglas as one of Australia's most idyllic getaways and bring great economic growth for the wider community."
The marina acquistion is the fourth local project for Crystalbrook Collection, which is already developing three hotels in Cairns. The company also owns and operates Crystalbrook Lodge and MV Bahama, a 27-metre luxury motor yacht berthed at Crystalbrook Superyacht Marina.