Andrew Jamieson takes on gruelling World Championship Ironman Event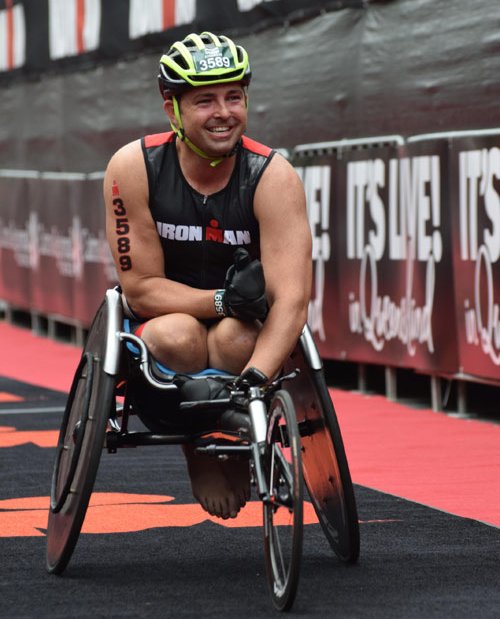 ---
When Andrew Jamieson flies out of Cairns bound for Hawaii tomorrow, he'll be facing the greatest sporting challenge of his life, and he's understandably nervous.
Not that you'd know it by speaking to him. As one of Australia's best para-athletes who played basketball for Australia, Andrew is accustomed to performing under pressure.
And his spirited, upbeat personality goes a long way to hiding any trepidation and fear he admits he harbours right now.
In just two weeks, Andrew will tackle one of the world's most gruelling sporting events: the Ironman World Championship in Kona.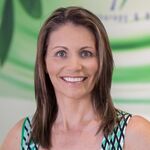 It will be the first time Andrew has tackled the full distance triathlon of a 3.8km swim, 180km cycle and 42km run leg.
"I will respect the event for what it is," he told TropicNow. "I am nervous but I've had a good preparation and my training has been pretty good. I feel as ready as I probably can be.

"The full Ironman is another beast though. They each have their individual style and you can't train the same way for a 70.3 and a full Ironman."
The fact he even qualified for Kona is remarkable in itself. Just a few weeks before this year's Cairns Ironman - which Andrew needed to finish in first place to make it to Kona - he required intense physio treatment on his shoulder.
His physio, Megan Thomas from PhyxMe, explains: "Having a shoulder issue is usually not too bad an issue for a triathlete as a shoulder injury will usually just effect one leg of their event," Megan told TropicNow.
"However for Andrew this was pretty concerning as his shoulders are required for every leg of an ironman and every aspect of his life.
"Andrew's aim in Cairns was to qualify for the ultimate Ironman stage - Kona Hawaii. For hand cycle athletes there are only 5 qualifying events and only one in Asia Pacific for which Cairns was it.
"Andrew not only had to finish the event, he had to finish in first place. Andrew did just that, and has continued his Ironman journey with me in his Quest for Kona."
---
After arriving in Kona, Andrew will take the opportunity to get used to local conditions and familiarise himself with the course. He's also looking forward to soaking up the atmosphere as athletes from around the world converge for the event.
Andrew finished the Cairns event in five-and-a-half hours but he knows he can't predict how the extra distances will play out in the Kona race.
"I just want to do the event justice," he said. "I'm not out there to break records, I will see how my body holds up first and foremost."
While Andrew will start to taper his training after arriving in Hawaii to make sure he is in the best shape possible for the event, he has been putting in serious miles in preparation for the event, which is also helping him prepare mentally for the challenge ahead.
"You are out there by yourself and your mind does tend to wander a lot during training," he said.
"The body is playing tricks on you and the mind is double guessing and you really begin to doubt yourself.
"But it helps you prepare for the arduous task of being out there by yourself for so long, you learn how to build your resilience."
His training also takes a lot of planning, with carrying nutrition and fuel to get through distances of more than 160km on the bike, pushes of 52km and swims of up to 8km.
Andrew has also done double training sessions, one in the morning and one in the afternoon with a break in between as part of his preparation, which he says is a "new concept" for him but gives aerobic benefits, while not wearing his body out too quickly.
With the similar weather conditions between Cairns and Hawaii, Andrew is excited about the event.
"I am excited to get over there, to have a crack and put everything on the line," he said.
"I have made heaps of sacrifices to take part.
"All the training and previous events will hold me in good stead and I will not stop until my arms fall off."