Week-long focus on dancing and learning results in special dance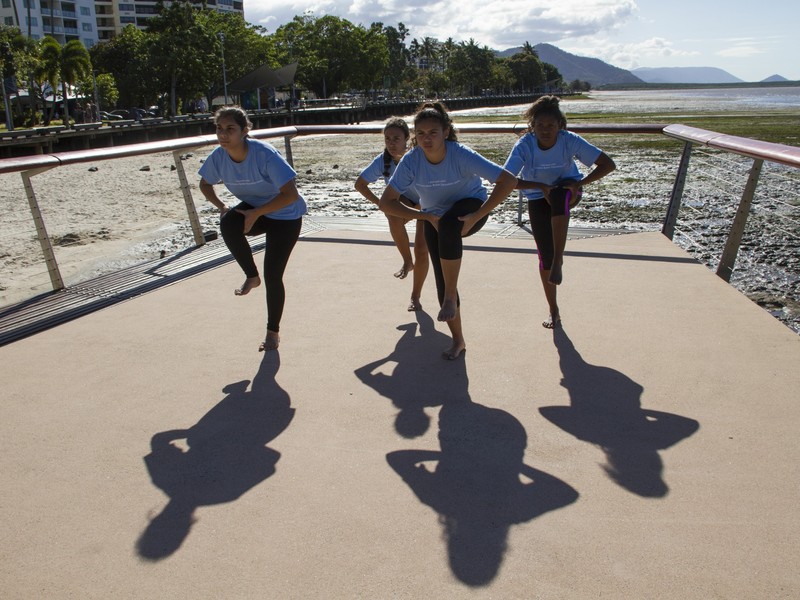 ---
A very special dance will be presented at the Centre of Contemporary Arts in Cairns tomorrow afternoon.
The specially choreographed dance is the result of a week-long collaboration between the Australian Ballet's dance education team and Biddigal Performing Arts which gave the participants aged from 7 to 25 years the chance to learn directly from the country's top ballerinas.
But it is not all one-way traffic, with the professional dancers also learning about Indigenous culture, heritage and history during the week with the ballet's head of education Katy McKeown saying it was a great week for all involved.
"Dance is one of the five performing arts disciplines on the national curriculum and the Australian Ballet's education program offers students a fun, practical experience which encourages physical and social skills through learning about dance," she said.
---
---
"Returning to Cairns and working with Biddigal Performing Art again is incredibly exciting for us."
Biddigal Performing Arts was started to encourage and give an opportunity to Cairns' Indigenous youth to create, choreograph and perform their heritage through theatre-based performances with the group's artistic director Pauline Lampton saying it's a pleasure to work with the Australian Ballet.
"Biddigal's new performers learned immensely from Katy and her team," she said.
"It is such a pleasure working with the team and learning about dance techniques, choreography, costume design and music."
The dance will be presented at 3pm.
For more information about the Australian Ballet's dance education program, click here.
For more information about Biddigal Performing Arts, click here.