Meet the power team behind the Crystalbrook Collection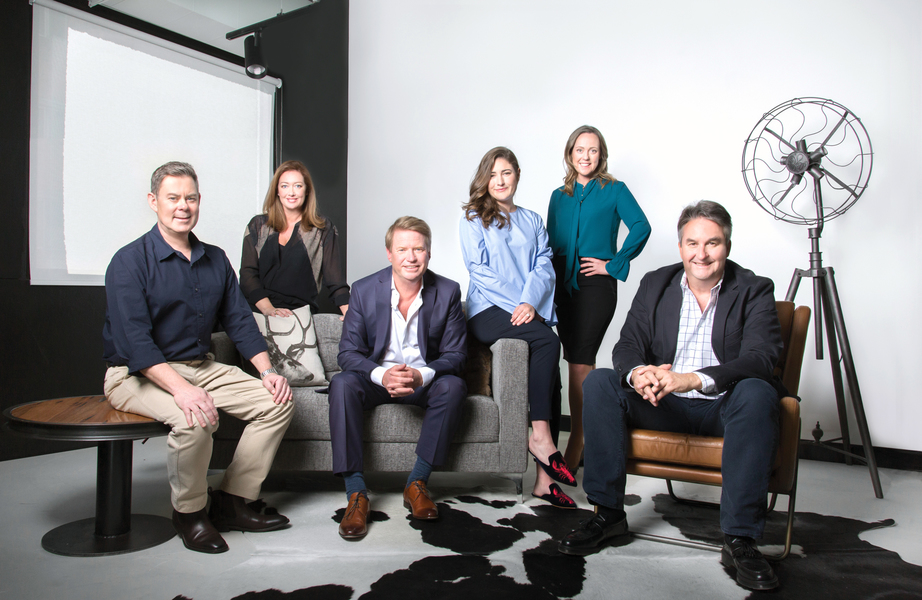 ---
Mark Davie is a straight-talker. He's down-to-earth, purposeful, and generous with his time despite his schedule.
In conversation, the CEO of Crystalbrook Collection is also remarkably consistent.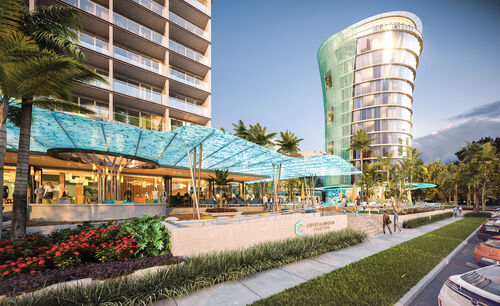 Chatting with him in casual catch-ups, coffees and the occasional beer over the past 12 months, you note the key recurring themes colouring his vision for the company's $370 million program of hotel projects in the Cairns CBD.
Chief among those themes is an iron-clad confidence in the future of the tourism industry in Tropical North Queensland.
There's also a genuine focus on using as many local suppliers and contractors as possible and regular talk of the company's mission to create spectacularly tropical and geographically contextual hotel developments that will make the city proud of its place in the world.
But most of all, as if to underwrite all of those themes, Mark has consistently highlighted his determination to conduct a global search to find the company's executive leadership dream team.
From the very beginning of his arrival in Cairns in early 2016, Mark has always – always – talked about his mission to hire some of the best and brightest executives working in the international hotel and accommodation sector today.
In short, he wanted to find the very best in the world.
Now, following months of recruiting and head-hunting in some of the world's largest hotel chains, the Crystalbrook Collection's executive leadership team can be revealed.

---
Mark Davie, CEO, Crystalbrook Collection
Mark is a long-term colleague and business partner of Crystalbrook Collection sole investor Ghassan Aboud and in 2016 was appointed CEO. Mark has had an extensive career spanning several decades in international business and automotive including 12 years spent working in Dubai and one year in Japan.
Geoff York, Group Director, Hotels, Crystalbrook Collection
Geoff has more than 35 years' senior hospitality experience with extensive corporate and operational expertise gained working throughout Australia, China, India, Singapore and Malaysia. Most recently, Geoff was the Director of Operations and Development at Event Hospitality and Entertainment where he launched the Atura and Eventhouse hotel brands.
Laura Davie, Group Director, Operations and HR, Crystalbrook Collection
Laura has been appointed to progress Crystalbrook Collection to an employer of choice overseeing the full HR lifecycle as well as business operations. She brings with her a decade's HR experience with strong experience in FMCG and luxury retail. Most recently Laura ran her own boutique HR company where she was responsible for tailoring HR solutions for small and medium sized businesses.
Kylie Brajak, Group Director, Global Sales and Distribution
Kylie will oversee Crystalbrook Collection's global sales and distribution strategy, managing all business segments including leisure, wholesale, corporate, groups, meetings and events. She joins the company with 30 years' experience managing customers in Asia Pacific, United Kingdom, Europe, CIS, USA and the Middle East. Most recently she was responsible for the global leisure and luxury sales and distribution strategy for Starwood Hotels and Resorts Worldwide.
Katie Malone, Group Director, Marketing
Katie will oversee the marketing strategy for Crystalbrook Collection, managing brand development, advertising, public relations, sponsorship, social media and digital strategy. She has more than 15 years travel marketing experience spanning hotels, aviation and online travel throughout Australia, Hong Kong, United Arab Emirates and New Zealand. Most recently, Katie was based in Abu Dhabi overseeing marketing for St. Regis.
David Kotze, Director, Hotel Systems
David is a seasoned IT hospitality professional with more than 30 years' experience working throughout South Africa, the United Kingdom, Australia, Indonesia, Malaysia and Singapore. Throughout his career David has worked on more than 50 hotel openings and project managed 23 hotel openings. Most recently he led the hospitality sector for IT corporation Systemnet.