Events
Cairns ceremony marks National Police Remembrance Day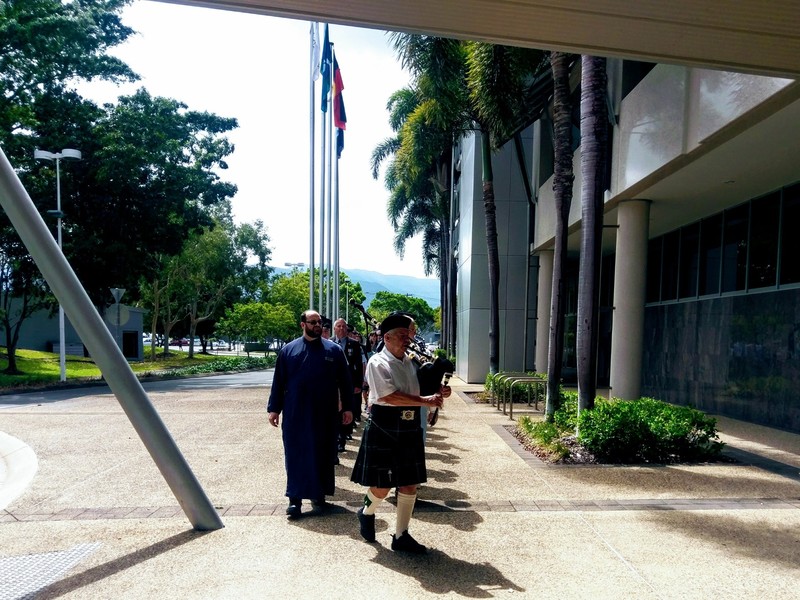 ---
The region's dedicated Queensland Police Service officers serve the community every day and can often find themselves in life and death situations.
In one of the most important days on the police calendar, police officers, family, friends, other emergency services personnel, Cairns Regional Council and the local community paused to remember the men and women in blue who have made the ultimate sacrifice in the line of duty.
As part of National Police Remembrance Day a ceremony was held at Cairns Regional Council's chambers with Chief Superintendent Brett Schafferius saying the day was an important opportunity to reflect.
"We reflect and remember those officers who have died in the line of duty," he said.
---
---
"In Queensland, we've lost 145 officers since 1861. Officers who were killed while they doing their duty and protecting the people of Queensland."
While no officers in Cairns have been killed in the line of duty in the past year, four members have died from natural causes and the day was also an important chance to remember and reflect on their contributions to service.
"Queensland Police Service is a big family," he said.
"We know so many of each other and we go through tough times together and stick together.
"We gather to honour the memory of the officers who have died in the line of duty and honour those officers who day in, day out go about protecting the community."
Police Remembrance Day marches and ceremonies are being held across TNQ and the rest of the state with a particular focus of the day on honouring Sen-Constable Brett Forte who was killed in May.
Sen-Constable Forte served as a police officer for more than 15 years and followed the footsteps of his grandfather and father into the service.
He was shot and killed by gunman Rick Maddison near Gatton and Chief Supt Schafferius said his death was a huge blow to his family, the QPS and the wider community.
"Sadly we see police very frequently getting assaulted in the line of duty, this is a day to give police the recognition they deserve," he said.
"It's been heartening to see the community wearing the blue and white checked ribbons, as well as thank you signs and little ribbons in local businesses.
"It reinforces we are appreciated the work we do.
"It is important to remember that we solely exist to protect the community."