JC Stylles set to bring a taste of NY Harlem to Cairns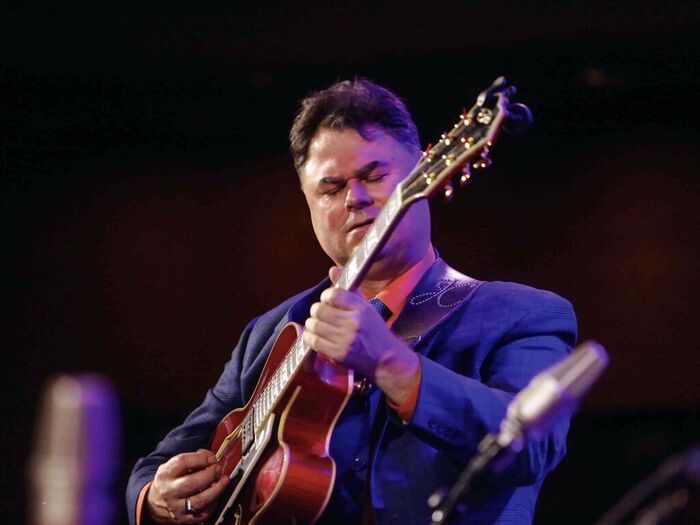 ---
We sat down with JC Stylles, a Cairns local turned New York jazz performer, club manager and master instrumentalist.
Ahead of his show at Miss Chief Bar & Eatery in a few weeks, JC told Tropic about his two decades spent in the States among the world's best jazz musicians.
---
---
Not many would say they were a jazz fan in their early years, but Jason Campbell was hooked on its grooves and ballads by the time he was 13.
However there was one problem. The genre was almost non-existent in Cairns in the early 80s, and live jazz shows (much like today) were few and far between.
So after a few years' spent dabbling in music at Trinity Beach and Cairns State high schools, the Kuranda teen decided to go to Sydney.
What was supposed to be a two-week trip to see George Benson, one of America's greatest jazz performers, turned into Jason's first career-defining decision.
"I got to meet George after going to every one of his shows – two shows a night for a week," he said.
"I decided I couldn't really come back to Kuranda after that."
Jason – by this point known as his artist name, JC – then spent about a decade in Sydney developing his style and craft with a guitar.
At 27-years-old, he booked a one-way flight to New York.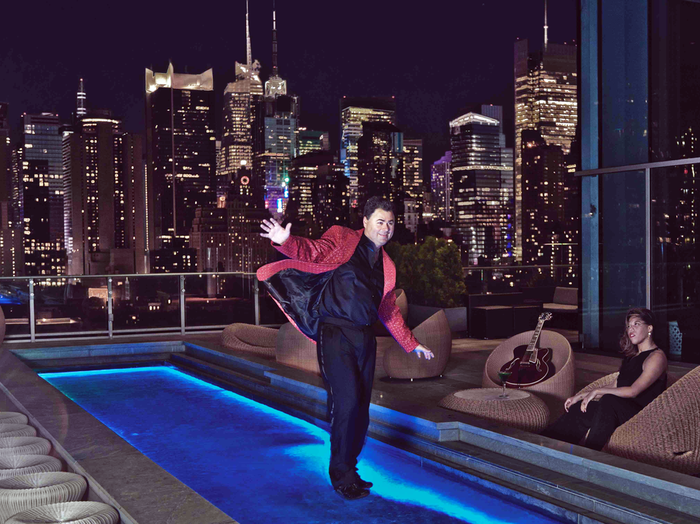 "I had to get into the middle of the main jazz environment to associate with the level of artistry I was after, as that's really when you start to learn," JC said.
"New York is the international jazz capital. It's where the greatest players gravitate towards, and where the greatest number of clubs are available for performers to play.
"Someone gave me a tip to stay at Hotel 17, about 150 yards from a club called Fat Tuesday.
"I went there every night and watched the world's greatest jazz shows.
"About a week later I met a woman and we got on so well we agreed we should get married. So we got engaged three weeks after, and it's now been 28 years."
JC and his wife Daria then made New York home, where he managed two jazz clubs on the same block, as well as produced, recorded and performed his own music for over two decades.
His latest album Blakey Grease won an award for highest debut at #15 on the USA Jazz Charts Top 50, before climbing into the Top 5 and being played across USA radio waves for over 15 weeks.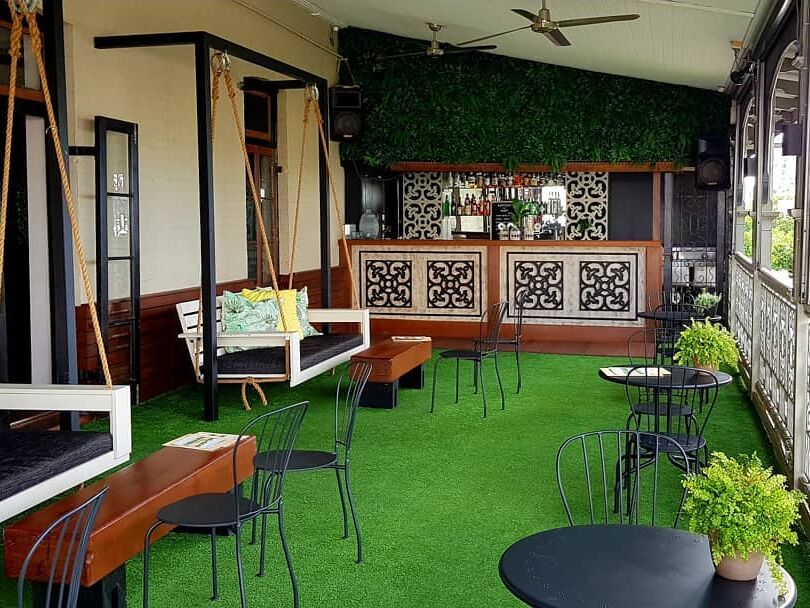 Like many expats, JC and his family came back to Australia at the onset of COVID-19, settling in his home city of Cairns.
A year onwards, he's ready to bring a taste of Harlem to the Tropical North.
JC Stylles is set to play at Miss Chief on Saturday 15 May, bringing "a little bit of soul, blues and boogaloo vibes" to an intimate crowd of 60 guests.
"I've still got nearly 20 years of New York inside of me that's got to come out somewhere," he said.
"Jazz is a careful consideration of tunes, of tempo, all sorts of elements bring it together.
"It's a different experience, culturally, musically, and something that doesn't currently exist enough in Cairns.
"It's music that make you feel better for having heard it."
Tickets to JC Stylles' Harlem Night at Miss Chief are available on Eventbrite.
This story originally appeared in Tropic Magazine Issue 29.
news alert
sign up for your free weekly guide