Push for major upgrade to Cairns' Smithfield mountain bike trails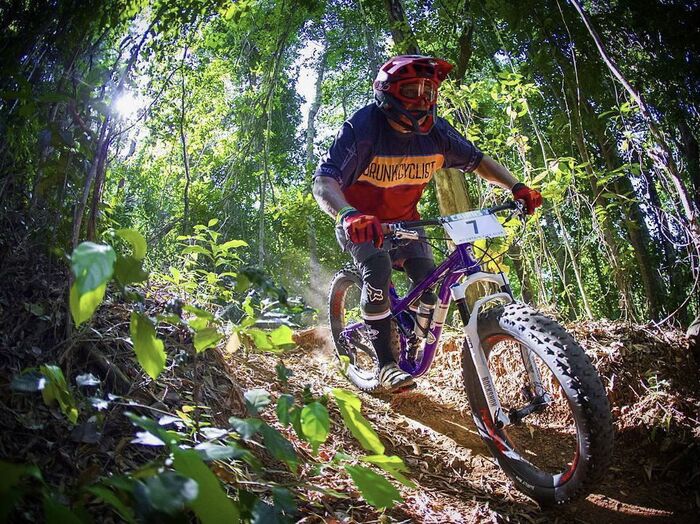 ---
A group of businessmen and mountain biking enthusiasts are pushing for a major 70-kilometre upgrade to Smithfield Conservation Park's trail network.
Not-for-profit community advocacy group Cairns Trails In Paradise (CTIP) believe it would attract up to 100,000 extra visitors to the region each year.
Key stakeholders and representatives from all three levels of government will meet at Cairns Regional Council grounds this week to discuss the proposal.
---
---
CTIP's Stage 1 proposal includes upgrading and extending Smithfield Conservation Park's existing mountain bike trails by 70 kilometres, as well as employing a permanent trail maintenance crew.
The project would also connect Cairns to Kuranda for both mountain bike riders and hikers.
Glen Jacobs, Director of Cairns-based trail construction company World Trails, will speak at this week's meeting, alongside Tim Watson, CEO of Tasmania's Dorset Council.
In 2015, Mr Jacobs worked with the Dorset Council to transform the town of Derby into a world-class mountain biking destination.
Mr Watson said Derby was a 'ghost town' with only one operating business until World Trails built over 90 kilometres of mountain biking trails, now known globally as Blue Derby.
Just two years after the trail network was built, Derby became the first Australian destination to host the Endure World Series, the world's premier mountain biking event.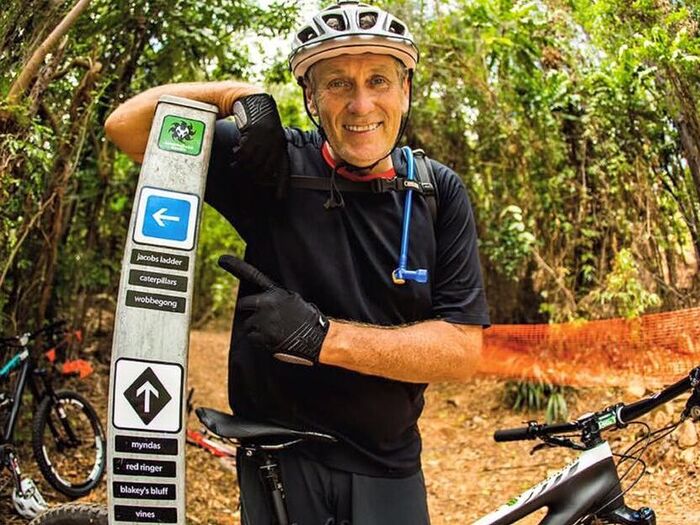 CTIP's Stuart Carr believes Cairns is in the perfect position to build on Derby's success.
"Cairns is the birthplace of mountain bike riding and we've got a world leader in trail building, Glen Jacobs, based right here," Mr Carr said.
"Smithfield is the first and only tropical mountain bike trail in the world.
"But the trail in its current state is a goat's track, with maintenance left up to volunteers.
"At the moment people don't come to Cairns to go mountain bike riding, but we expect the initiative would attract up to 100,000 extra visitors each year, mostly domestic tourists."
CTIP is relying on $6 million in funding across all three levels of government, as well as a fundraising contribution of up to $500,000.
Alongside securing corporate sponsorship, the group plans to place twenty 'tap and ride' terminals at trailheads and bike shops around the region, allowing people to make a small eftpos contribution to the initiative.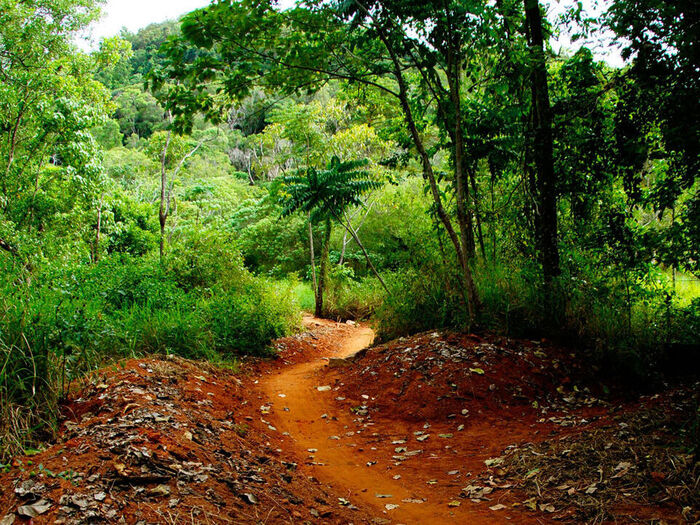 CTIP is also proposing Council establish a maintenance team that would employ up to three full-time employees, as well as engage youth in community service and school-based apprenticeships.
Mr Carr says regular maintenance would make the trails accessible to electric bikes, which have become popular among riders with a disability.
"Mountain biking isn't just young fit males blasting down a hill going over jumps," Mr Carr said.
"It's really for anyone who wants to be out in nature.
"The upgrade would make the trails smooth, predictable and safe, and fit for electric bikes which would allow you to easily get up big hills and enjoy views you won't find anywhere else."
Smithfield was the first mountain bike park in Australia and home to World Cups in 1995, 2014 and 2016, and the World Championships in 1996 and 2017.
In September last year, World Trail lost out to a Brisbane based company for a $40 million contract to build the Wangetti Trail, despite being the team behind the project's proposal.
A spokesperson from the State Government's Department of State Development, Tourism and Innovation said the awarded tender, Wagners Composite Fiber Technologies, had won a competitive bidding process.
news alert
sign up for your free weekly guide