Drought resilience hub for tropical Cairns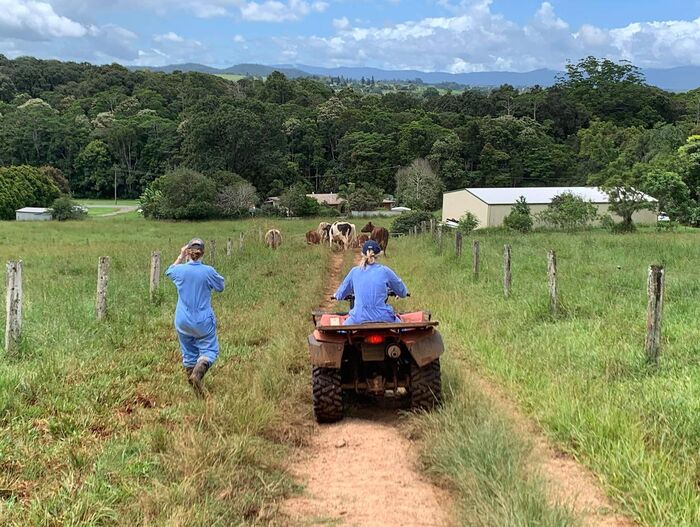 ---
James Cook University is establishing a multi-million dollar Drought Resilience Adoption and Innovation Hub at its Cairns campus, to help fight the effects and impacts of future droughts.
The Tropical North Queensland hub will be among eight to receive $8-million in funding from the Federal Government's Future Drought Fund.
---
---
A further $18-million will be delivered by JCU's consortium partners, however no new buildings are required.
"We will work with local farmers, supply chain businesses, and First Nations custodians of the land to develop economic, social and environmental resilience against the impact of drought," said hub director, Dan Christie.
"Our Hub will empower, support and enable TNQ communities to build drought resilience.
"Our stakeholders will co-design solutions and shape the decisions we collectively make, informed by the practical on-ground application of research."
Agricultural sectors the TNQ Hub will serve include sugar, beef, dairy, vegetables, citrus and tropical fruit.
Mr Christie said it's designed to be responsive, to learn from experience, and to adapt to changing priorities, needs and circumstances.
"Nearly 30,000 people work in agriculture, forestry or fishing in tropical north Queensland – accounting for up to 30 per cent of jobs outside major cities and towns," he said.
"But our climate is changing and it's expected we will have hotter and more frequent hot days along with increased rainfall variability.
"It is essential that we prepare for this change if these industries are to survive, thrive and expand."
Federal MP for Leichhardt, Warren Entsch, said four nodes will also be located in the Gulf, Mackay and the Whitsundays, Cape York and Burdekin.
"This is a fantastic outcome for our city and wider region," Mr Entsch said.
"The Tropical North Queensland Hub will be a shopfront for producers to access innovative technologies and practices.
"The placement of nodes across North Queensland will ensure research and development helps the entire region to be more resilient and prepared for drought."