Cairns downpours set to stick around for the weekend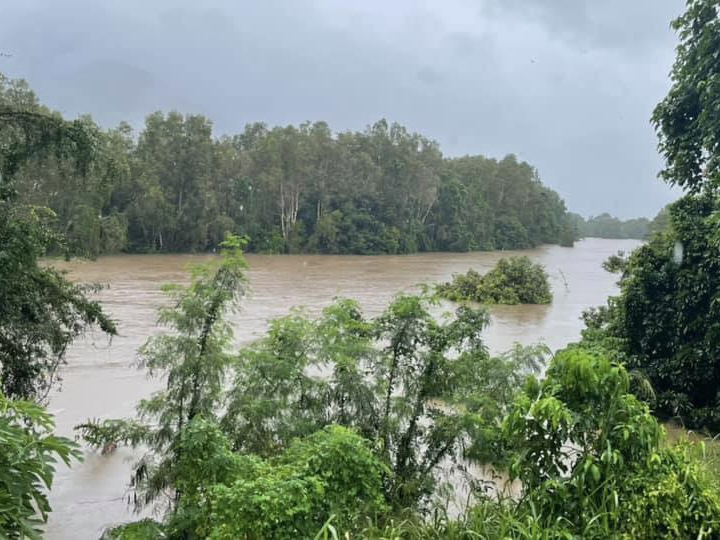 ---
Who was going to go camping this long weekend?
You may want to put your plans on hold – the rain's showing no sign of disappearing across the Tropical North.
---
---
BOM meteorologist Peter Markworth told Tropic Now that Cairns has had triple its average April rainfall in just a few days.
"It's ongoing but we're inching up to 600mm recorded at Cairns Airport since Sunday," he said.
"The average rainfall across the month of April is 191mm.
"It's getting close to the monthly record of 634mm set in 2006, but nowhere near the 1328mm recorded in 1911 at the former Cairns Post Office weather station."
Mr Markworth said the weather is showing no sign of easing any time soon.
"Broadly we are expecting the rain to continue, with plenty of rain offshore making its way to the coast," he said.
"Throughout the day there'll be a few showers and storms forming inland between Georgetown and Charters Towers.
"Heavier falls between 50 and 150mm are expected widespread across the North Tropical Coast, with isolated totals above 200mm."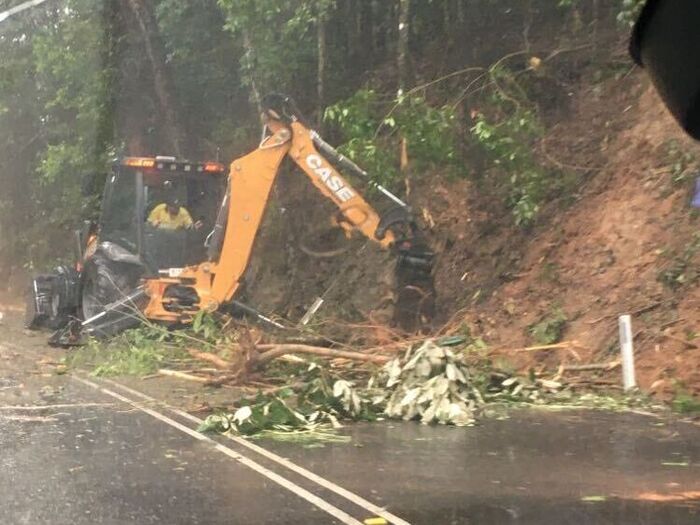 While the weather is expected to slightly ease by the end of the week, Mr Markworth warned Far Northerners against heading outdoors this weekend.
"The general trend we're expecting the focus to shift further south and move offshore by the weekend," he said.
"While the bulk of it move off the coast it's still likely to be a fairly wet weekend.
"I would express caution if heading outdoors on the weekend considering how much rain has fallen, the floodwaters that currently exist, and the potential for further rainfall."
Gillies Range Road is currently closed, while traffic is slowed on the Kuranda Range's Kennedy Highway with large rocks and potholes on the road.
A moderate flood warning is in place for Mulgrave Russell River, while Tully and Murray Rivers currently has a minor flood warning.
The flood watch currently extends from Cooktown to Ingham.
Keep updated with traffic alerts and flood warnings at the Cairns Disaster Dashboard.
news alert
sign up for your free weekly guide