Cairns man joins cast of new Big Brother season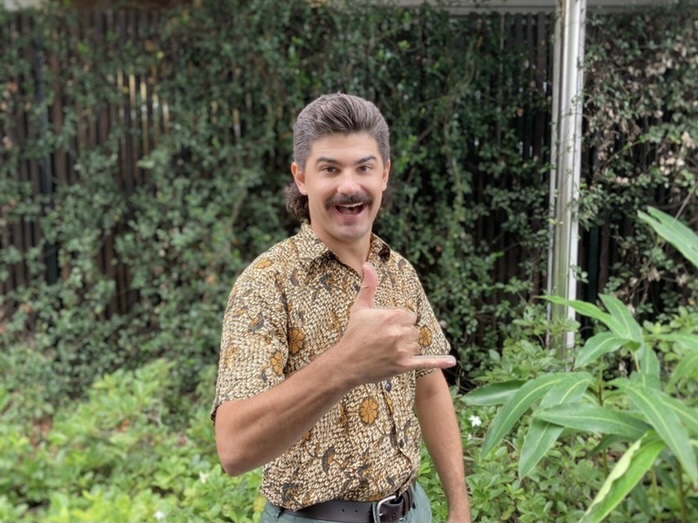 ---
When much of the world was stuck in COVID lockdown, Mitch Spencer thought he may as well bunker down for a bigger purpose.
The 26-year-old animator and former St Augustine's student from Cairns ended up locked in the Big Brother house, with cameras and microphones capturing he and his 19 housemates' every move.
The new season of the Channel 7 show starts next week.
---
---
Mitch told Tropic Now the social challenges of Big Brother taught him a lot.
"Dealing with people with a lot bigger personalities than me – that was a bit of a shock going in there," he said.
"I never thought in a million years there would be people out there that are so intense.
"The challenges were hard, I never thought they would be so physical.
"There were a lot of mentally straining moments too.
"Having no contact with the outside world makes you go nuts but it was also kind of refreshing.
"We didn't have a clock either so we never knew what time it was.
"But overall I had an amazing experience. I didn't have any enemies and got along with everyone really well."
Mitch believes he was chosen to join the show's cast of 20 housemates as he's a "a bit interesting."
"I'm an avid bird watcher, it's like Pokemon for me," he said.
"Every time I tick off a rare bird I get a bit of a thrill out of it.
"I'm also big on finding areas to spot a platypus.
"I'm obsessed with them … I've got a tattoo of one on my arm."
If he were to take out Big Brother, Mitchell would use the money to buy land in the Daintree Rainforest to keep it safe from developers.
Mitch joins a lively cast including a 66-year-old style icon and entrepreneur, a colour-blind house painter, and outback mum, an NBL1 basketballer, and influencer Flex Mami.
Each episode will host an eviction in which housemates will vote on who should leave the house.
Australian audiences will then vote on the remaining three housemates to determine who wins Big Brother and its $250,000 prize.
Big Brother returned to Australian screens in 2020, reaching a total video audience of 1.385 million.