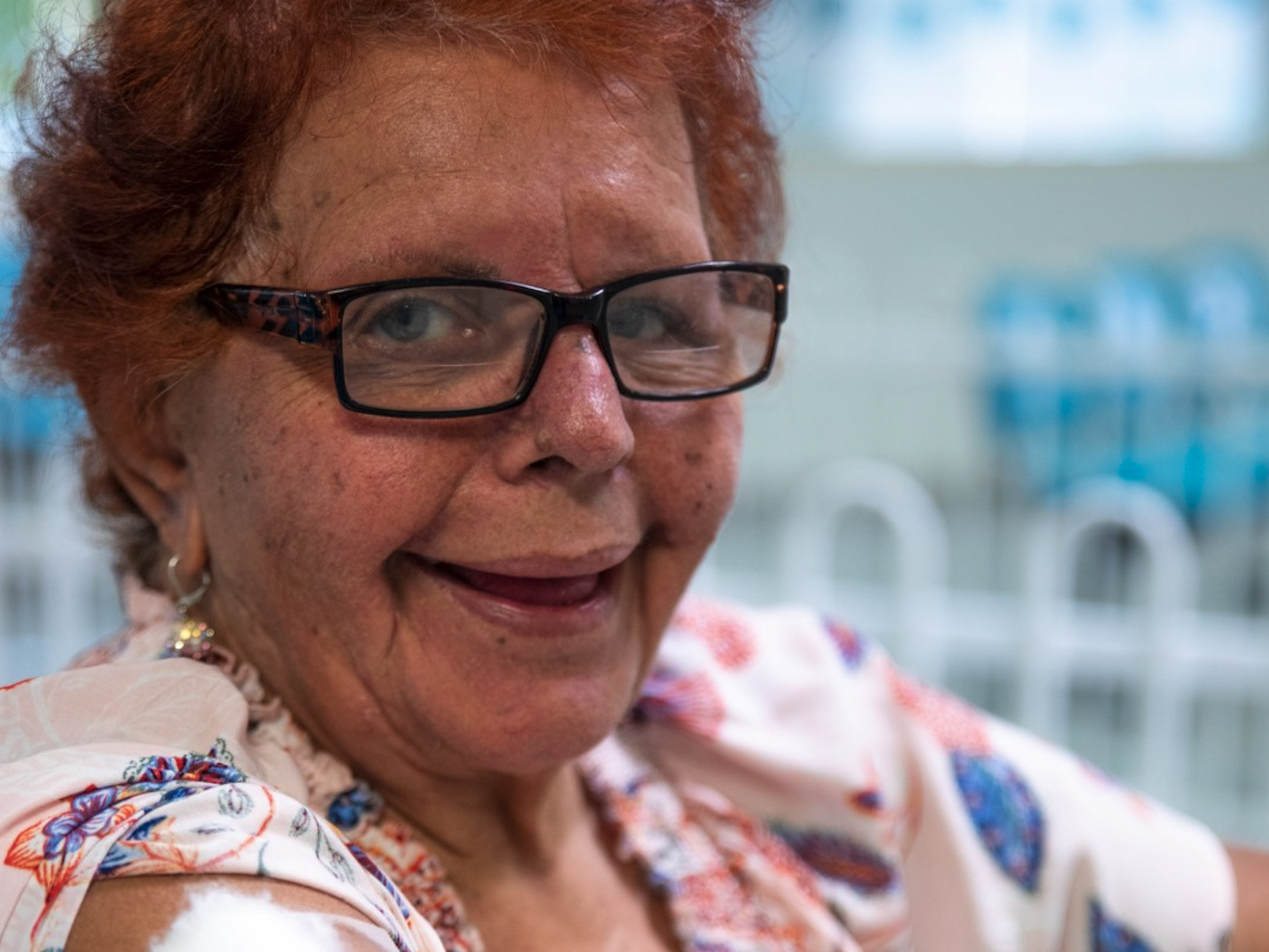 ##MP##
While Cairns is being championed for having the state's highest COVID-19 vaccination rate outside of the south-east corner, the percentage of vaccinated First Nations people in the region is far less than that of the general population.
Queensland Health data indicates about 12 per cent of the eligible First Nations population in the Cairns & Hinterland Hospital & Health Service (CHHHS) area is fully vaccinated.
The figures account for jabs delivered in state-run clinics, as well as private GPs and pharmacies – which are guided by the Commonwealth.
In comparison, about 30.5 per cent of the overall eligible population in the Cairns statistical area four (SA4) – which covers almost the same population as CHHHS region – is fully vaccinated.
##BA##
In the Torres & Cape Hospital & Health Service (TCHHS) area, less than 15 per cent of First Nations people have received two vaccine doses.
The numbers are in line with Commonwealth data, which show Queensland has the country's lowest percentage of fully-vaccinated Indigenous peoples (13.2 per cent) next to South Australia (12.9 per cent) and Western Australia (8.1 per cent).
A Queensland Health spokesperson told Tropic Now the rollout is particularly difficult "in a state as decentralised and diverse as Queensland."
##PQ##
"As our supply increases, we are continually working to enhance access to the vaccine through a range of measures to target different regions, cohorts and communities," they said.
"In our rural and remote areas, we undertake outreach clinics which visit communities for several days to administer first doses, then return to administer second doses.
"We are currently undertaking a number of vaccination clinics across the Cape York region.
"We continue to encourage all Queenslanders who can be vaccinated, to be."
A Queensland Health vaccination team is currently administering vaccines in Weipa, where 18 per cent of the population is fully vaccinated, and 56 per cent has received one dose.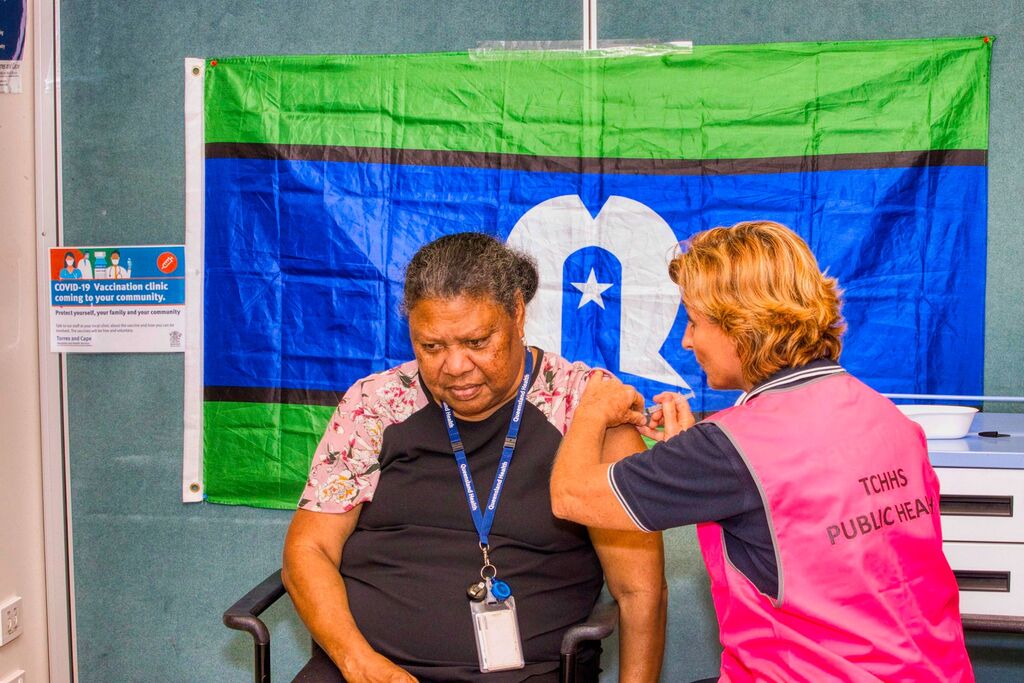 Community push
Wuchopperen Health Service, a community controlled Aboriginal Health Organisation based in Manoora, is tomorrow offering drop-in Pfizer vaccination appointments.
Rachael Ham, Wuchopperen Deputy CEO, said that while the health service has seen a steady flow of community members and particularly elders come forward to get the jab, the widening gap between First Nations and non-Indigenous vaccination rates is becoming more apparent.
"We're all very aware of how vulnerable our community is due to a higher incidence of chronic and underlying conditions," Mrs Ham said.
"As an Aboriginal and Torres Strait Islander community-controlled health service, Wuchopperen's role is to improve the quality of life of our clients and that includes supporting approved vaccines which provide protection and save lives."

Wuchopperen Health Service staff are encouraging all community members aged 12 and over to come into the clinic and have a chat about the vaccination.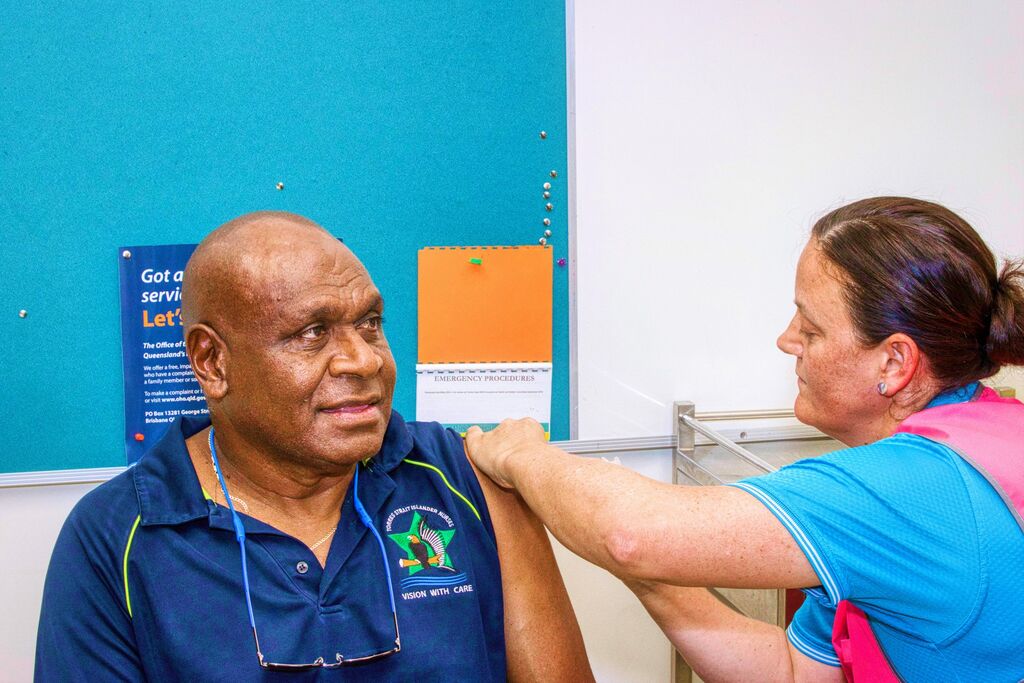 "We are making the vaccine drive a community event on a Saturday to encourage families to get vaccinated together," said Dania Ahwang, Wuchopperen CEO.
"Our close family culture is important to our people but just as important is their health.
"At this moment in time getting vaccinated against COVID-19 is the best way to protect our community and to keep our generations growing strong."
A second Community Vaccine Day will be held at the clinic on Saturday 18 September.
Appointments can also be made at Wuchopperen Health Service through 4225 8400.
Most pharmacies across Cairns, as well as many GP clinics, are also administering COVID-19 vaccinations.
Children aged between 12 and 15 are now eligible to receive Pfizer, after the Australian Technical Advisory Group on Immunisation (ATAGI) advised the government today to add the cohort to the national rollout.
Everyone receiving a vaccine must be registered with Medicare.
Main points
Around 12 per cent of First Nations people in Cairns are fully vaccinated against COVID-19
The numbers are slightly higher in the Torres & Cape region, but still far less than the general population
The data reflects a similarly slow roll-out among Indigenous people across the state
The COVID-19 vaccination rollout is no small feat.