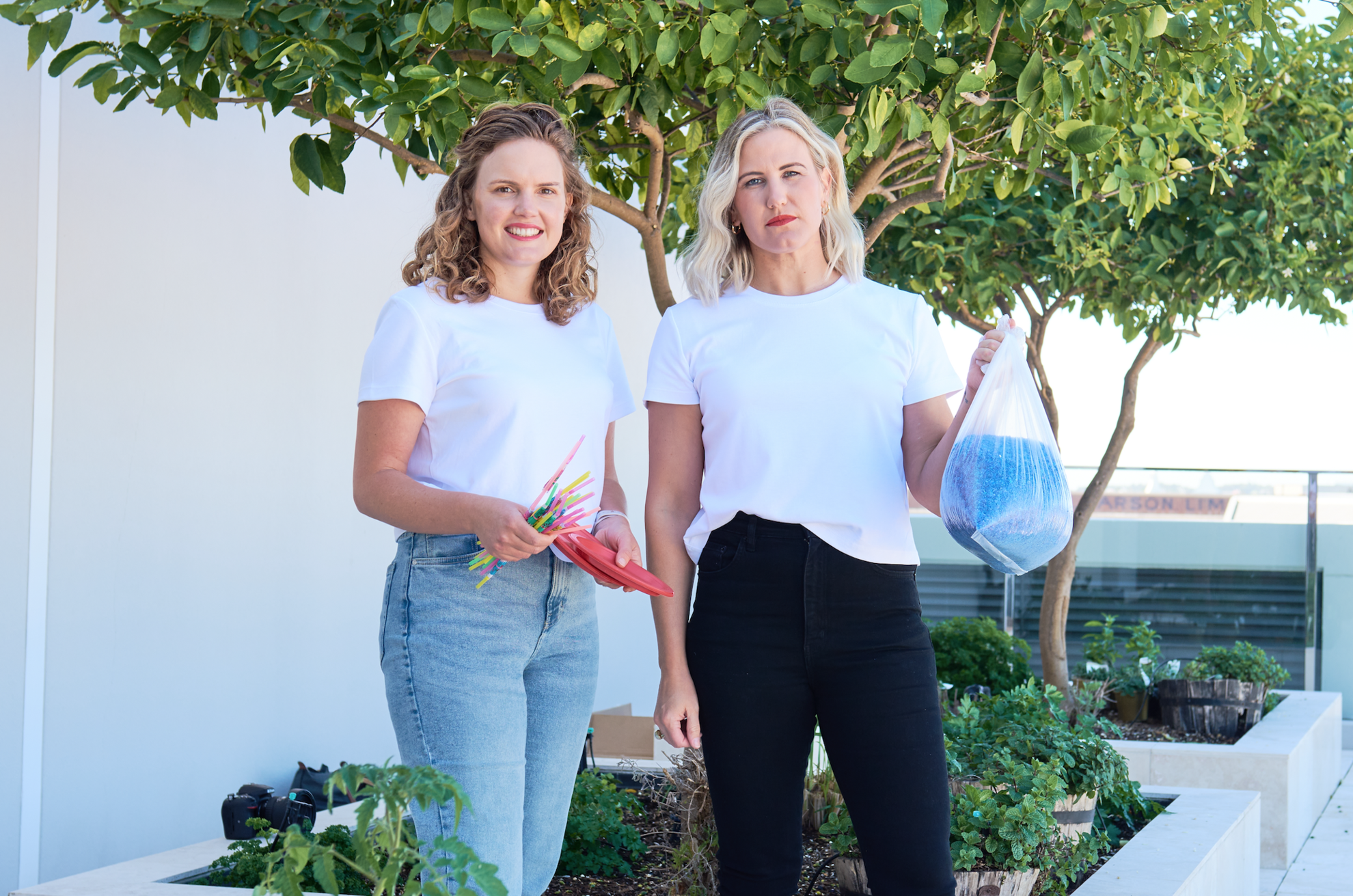 ##MP##
Hospitality and catering organisations are being urged not to throw out leftover plastic cutlery, straws, stirrers and plates when the State Government's ban comes into effect tomorrow, with two Queensland women on a mission to collect and repurpose them.
Crusaders Amy Cobb and former Tablelands Councillor Bronwyn Voyce are behind start-up REOLS (Redefining End Of Life Solutions), which has launched The Great Plastic Rescue.
In an Australian-first, they're asking Queensland businesses, not-for-profits, sporting clubs and schools to hold onto their plastic utensils and register to arrange collection.
Ms Cobb said while the items are soon-to-be obsolete, they're still useful.
##BA##
"We're appealing to take-away owners, tuck-shop convenors, sporting club managers, event suppliers and wholesalers not to write off their surplus single-use plastics just yet," she said.
##PQ1##3
The plan is to remanufacture the items into new valuable, Australian-made products with longer life spans while preventing them from going into landfill.
"Plastic is the workhorse of our economy and by capturing unused single-use items at scale, we can reprocess, recycle and remanufacture them into high-value products right here in Queensland with our partners," Ms Voyce said.
"Creating a circular economy starts with designing out waste and pollution, and this ban takes us a step closer.
"Dumping or burning recyclable materials does not, so we're aiming to keep these materials in use through a second life as a sustainable product you can buy back at your local Bunnings, Reece or BCF later this year."
Just what products will be created is dependent on what can be salvaged but the team has already been investigating options for building products with long lifespans.
Main points
A Queensland ban on several single-use plastic items begins tomorrow
Former Tablelands Councillor Bronwyn Voyce and Amy Cobb of REOLS are on a mission to rescue surplus stock
They plan to turn the plastic utensils into other products with longer life spans
We have a solution and it's easy, sustainable and fully transparent.