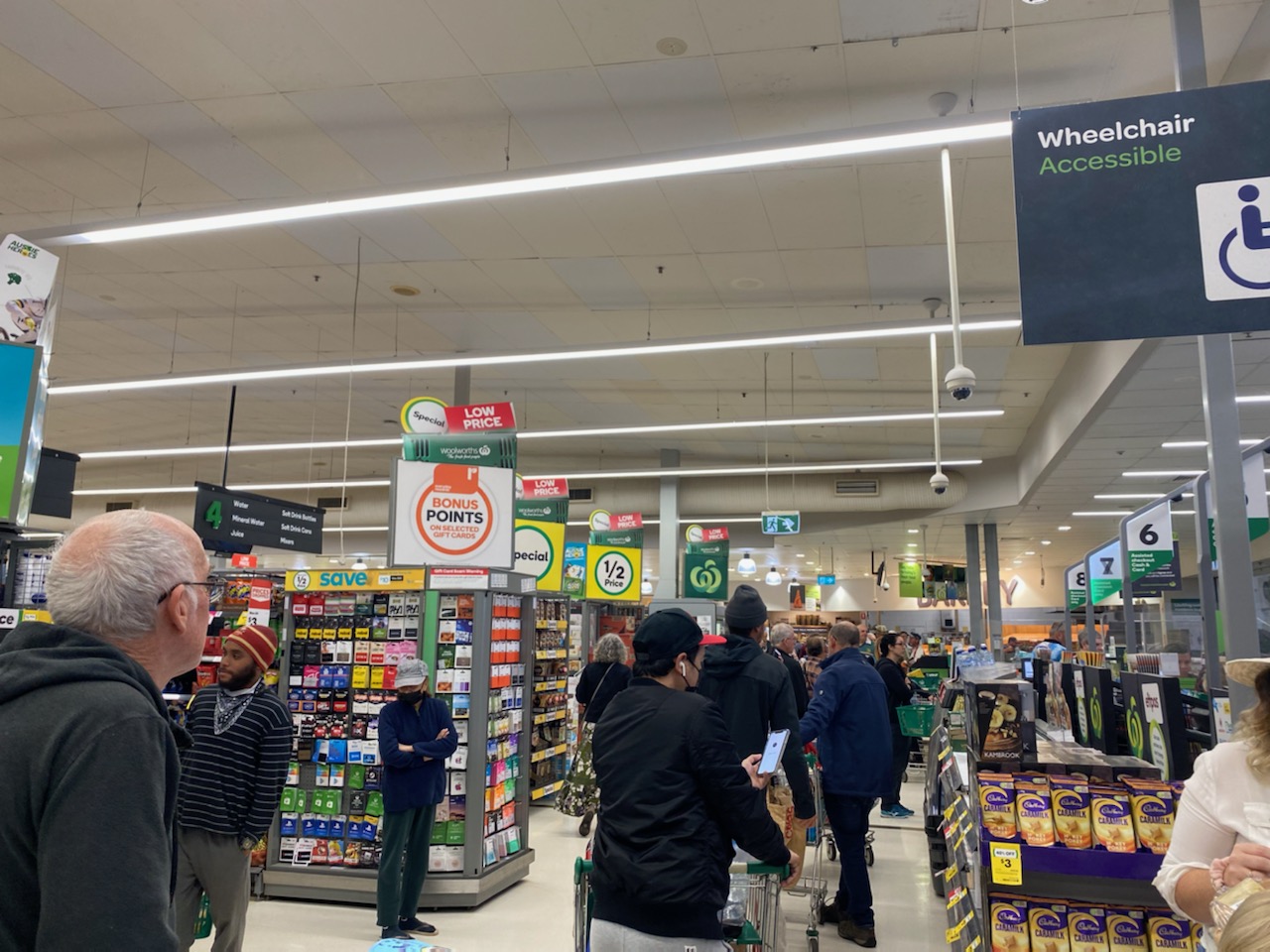 ##MP##
4.30PM UPDATE
Several local venues across Cairns, Parramatta Park and Manunda have been added to the list of exposure sites.
These include:
Cairns 24 Hour Medical Centre
QML Pathology - Cairns Day Surgery
Cafe China on Mulgrave Road
Woolworths Raintrees Shopping Centre
Raintrees Tavern
Brothers Leagues Club
Find full details on dates and times here.
Anyone who used Cairns Taxis between Wednesday 28 July and Thursday 5 August should also check the 'casual contacts' list.
More sites are likely to be added in the coming hours.
Residents are urged to regularly check the list and follow the relevant health directions.
##BA##
EARLIER
Shopping centres are being inundated following the announcement that Cairns and Yarrabah will enter a three-day lockdown from 4pm today due to a taxi driver testing positive to COVID-19, suspected to have the Delta variant.
Health authorities are now working to contact the 20-30 passengers he had each day over the ten days he was infectious in the community.
Brothers Leagues Club in Cairns will also be listed as an exposure site.
Chief Health Officer Dr Jeannette Young said the man in his 60s is not vaccinated and members of his family are also feeling unwell.
They are now being tested.
Schools and child care centres will be closed to all children except those of essential workers and vulnerable students.
People are being told to only leave their homes if it's absolutely necessary, with essential shopping and work, providing care, medical reasons (including vaccinations) and exercise valid reasons.
Residences are allowed to have two visitors, unless providing support to a vulnerable person.
Exercise is allowed within 10 kilometres of your home and restricted to two people if living in separate households.
Residents must also wear a mask when outside of their home.
MORE LOCKDOWN DETAILS HERE
"It's really, really important that people follow (the rules) because I genuinely don't know how many cases are out there," Dr Young said.
"The Delta variant has taken over from the previous variants so I suspect it's the Delta variant."
##PQ##
The results of genomic tests will be available tomorrow and may also reveal how the man came to be infected.
It's the second positive case recorded since a man tested positive to the Delta variant on Tuesday.
"He maybe got it from the reef pilot, he's maybe got it from someone else who's come through Cairns," Dr Young said.
"Anyone who's been in Cairns should be particularly cautious and if they have the slightest symptoms they should go and get tested."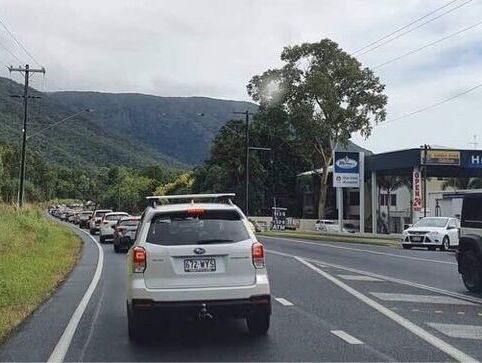 Queensland Health is now increasing its testing capacity in the Cairns region.
The fever clinic at Cairns Hospital will be open until 10pm tonight, while the drive-through clinic at Portsmith will be expanded to two lanes.
Bookings are required for the drive-through clinic.
Pop-up clinics are also being established on the Cairns Esplanade and at Woree.
FIND A CLINIC HERE
Dr Young said Queensland Health will be contacting all of the close contacts.
"Brothers (Leagues Club) has a very good check-in process so we'll be able to track the people who were there," she said.
"If you're one of those close contacts, we'll find you."
The advice for anyone who's eligible and is still not vaccinated, is to book in for a jab as soon as possible.
People who have had their first dose of AstraZeneca are being urged to have their second dose after eight weeks, rather than 12.
Young people aged 18 and over are also being strongly encouraged to discuss getting the AstraZeneca vaccine with a GP or pharmacist.
Local pharmacies are accepting walk-ins for AstraZeneca vaccinations for over-18s, with no GP referral needed.
FIND A PHARMACY HERE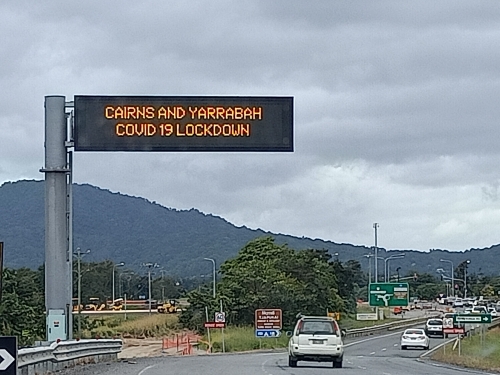 Premier Annastacia Palaszczuk said the new positive case is "very, very concerning."
"Unfortunately this discovery in Cairns is something we were not expecting," she said.
"I am very concerned. Dr Young is very concerned."
##PQ2##
Despite supermarkets remaining open throughout the lockdown, there has been a rush on grocery stores and bottle shops.
Authorities are pleading with people not to hoard.
"People don't need to rush to the shops to do any hoarding," Health Minister Yvette D'Ath said.
"The shops will remain open."
Local venues will be added to the list of contact tracing venues soon.
There is also a stream of motorhomes and caravans leaving the Cairns Local Government Area.
Meanwhile, the Gold Coast has also recorded one new case, currently under investigation.
South-east Queensland's lockdown will end at 4pm today after seven new cases were recorded, all linked to the Indooroopilly State High School cluster.
There are a total of 148 active cases across Queensland and 65 are in hospital.
* Tropic Now aims to continually update this story, along with all COVID-19-related coverage, with the latest information. Therefore this story may have been edited since its publication date and time.
Main points
Cairns and Yarrabah LGAs will enter a snap three-day lockdown from 4pm today
It comes after a taxi driver tested positive to COVID-19, suspected to have the Delta variant
The man in his 60s is unvaccinated and was infectious in the community since 29 July
It can transmit within seconds of exposure.
We need to get on top of this very, very quickly.