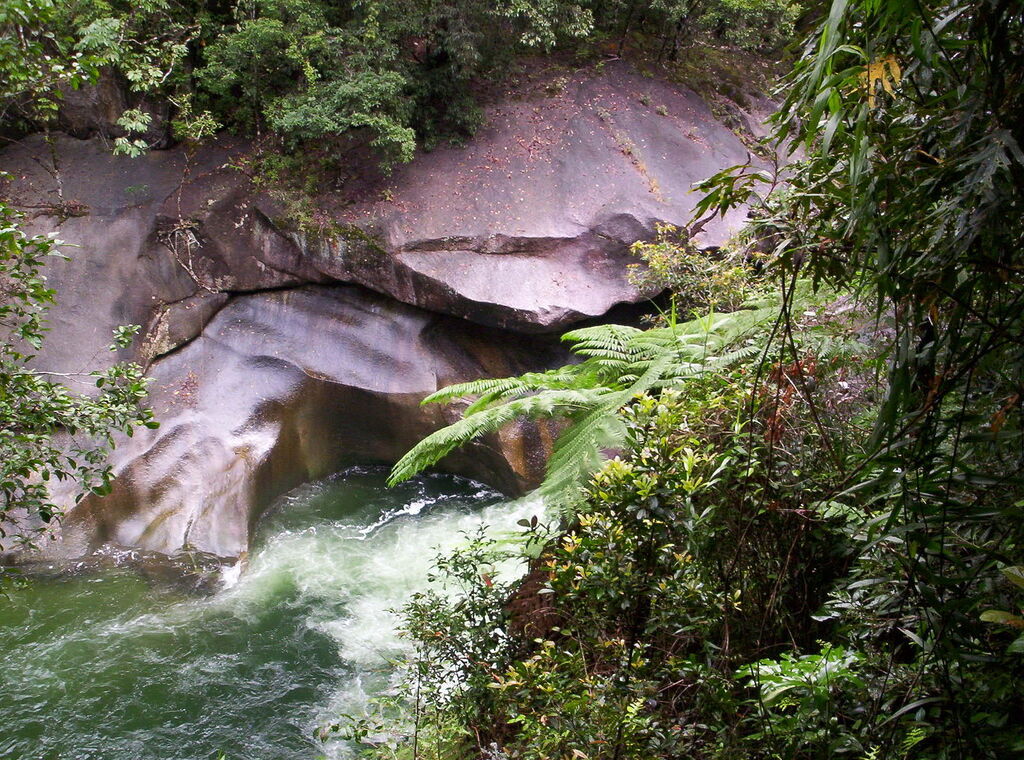 ##MP##
The body of a 19 year-old Edmonton woman who disappeared at Babinda Boulders (Bunna Binda) in Far North Queensland has been found.
Emergency crews had been searching for the woman since yesterday afternoon, focused on the notorious and prohibited swimming area, Devil's Pool.
Authorities were called to the scene at 2.45pm yesterday afternoon, bringing in crews of eight units and a helicopter to conduct an aerial search.
Police divers were scheduled to join the search today.
It's believed the woman was in the area with a group of friends when she slipped, fell into the water and failed to resurface.
##BA##
"Police are liaising with the woman's family and our thoughts are with them at this time," a QPS spokesman said.
"A report will be prepared for the Coroner."
Two people drowned at the site last year – 18-year-old local woman Madison Tam in April, and 37-year-old tourist Shanon Hoffman in October.
There have now been 20 deaths at Babinda Boulders since records began in 1959.
The area, about 60 kilometres south of Cairns, is a popular site for both tourists and locals.
MISSING PERSON
SEARCH & RECOVERY
Main points
The body of a 19-year-old Cairns woman was located in the water at Babinda Boulders around 8am this morning
The search, launched yesterday afternoon, was focused on the notorious Devil's Pool area
There have now been 20 deaths at Babinda Boulders since records began in 1959