Missing swimmer's body found at Devil's Pool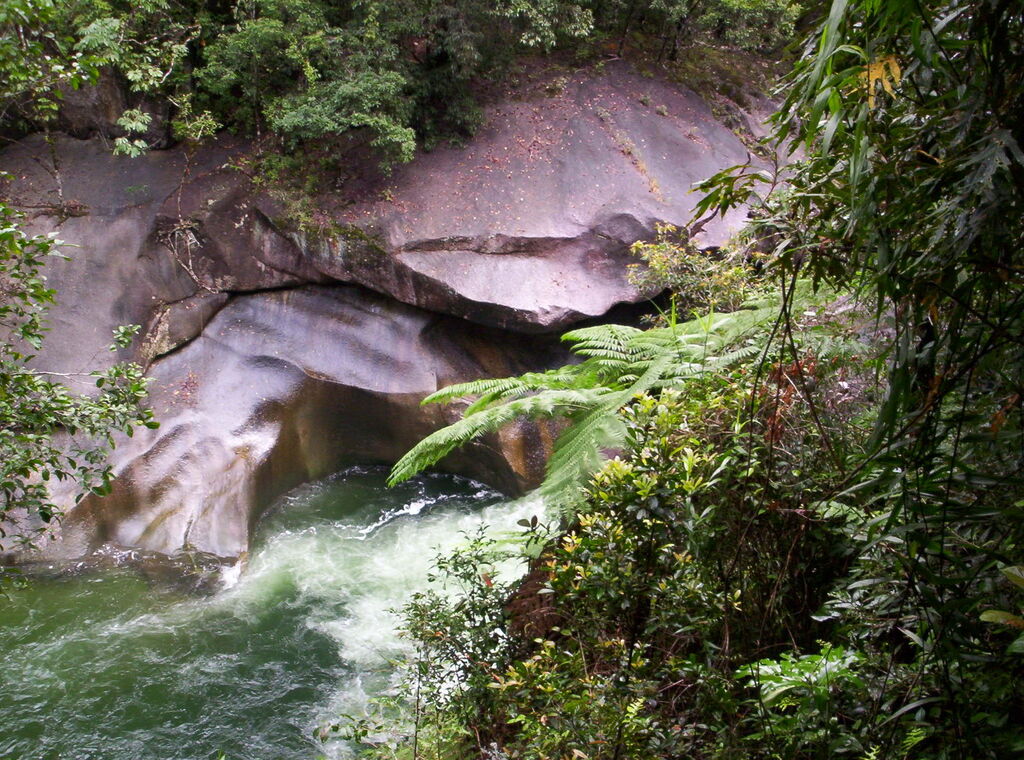 ---
21/10/20 UPDATE:
The body of a man, 37, who went missing while swimming at Babinda Boulders has been found.
Police said specialist divers found Shanon Hoffman's body underwater just after 10:00am today, about 200m upstream from the Devil's Pool.
They said the body would be taken to Cairns and a report would be prepared for the coroner.
MORE TO COME ...
20/10/20 EARLIER:
A search operation is currently underway for a 37-year-old man who disappeared while swimming in the notorious Devil's Pool at Babinda Boulders.
The man - believed to be a tourist - did not resurface while swimming in the restricted area at about 6pm yesterday.
Police were alerted at about 8.30pm and commenced the search operation with the assistance of Queensland Fire and Emergency swift water rescue, SES and Rescue 510.
Authorities suspended the search operation just after midnight and resumed at 6am this morning.
---
---
Division 1 Councillor Brett Moller told Tropic Now he holds "grave concerns" over the man's welfare.
"We don't believe he's a local, and it's not clear exactly which section of water he entered," he said.
"The fact that he still hasn't been found is deeply disturbing.
Cr Moller said that although there are "no swimming" signs throughout the site, people are still at risk of slipping on the rocks and unintentionally falling in the water.
"Council recently put in additional fencing around the site, and the warning signage is extensive," he said.
"There's been several safety audits over the years and I inspected the new safety precautions just two months ago. We're very conscious we've taken it as far as we can.
"Personal responsibility needs to be front and centre. People need to adhere to the warnings that are all along the walk to Devil's Pool."
Tropic Now is seeking confirmation from the National Coronial Office on the number of deaths recorded at the site, believed to be more than 17.
The most recent fatality was Madison Tam in April this year. The 18-year-old was swimming in the restricted water before she was pulled downstream and failed to resurface.
MORE TO COME
---