Cairns wallaby relocation on track to begin next month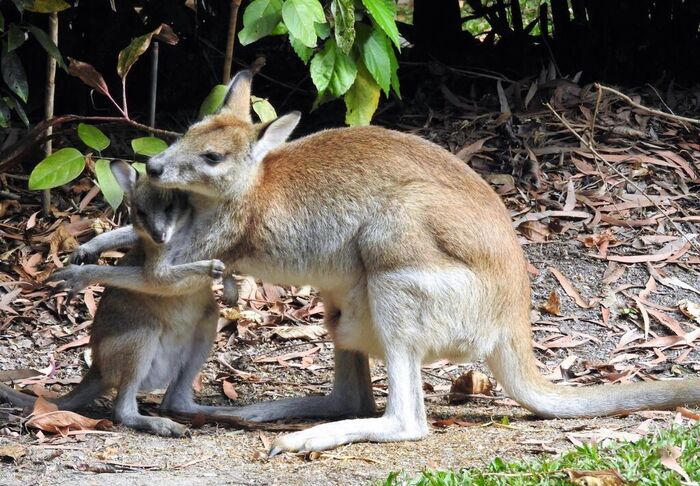 ---
A wildlife rescue group is hoping to begin relocating agile wallabies from a Cairns residential area next month, after receiving vital funding from Cairns Regional Council.
The Agile Project Wildlife Rescue group has been battling for four years to move 400 wallabies that have been displaced by the Bluewater residential development at Trinity Beach.
---
---
State Government approval was given last year for the relocation – the largest of its kind in Australia – and the group has been raising funds for the operation ever since.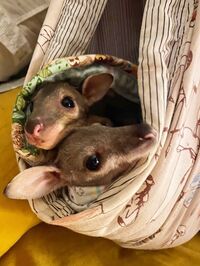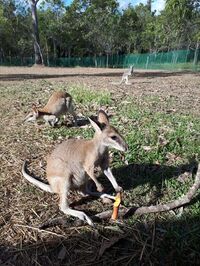 This week, Cairns Regional Council approved a donation of $5,000 towards the project.
ALP State Member for Barron River Craig Crawford and Bluewater developers, Brookfield Residential Properties, have each promised to match that amount.
Project leader Shai Ager said while any funds were yet to be deposited into the group's bank account, she's planning on beginning a trial relocation of 30 of the macropods in March.
"It is a Queensland first and we want to get the best practice approach," she told Tropic Now.
"We're putting $10-thousand towards hiring the best ecologist for the job, Damian Morrant, to oversee the relocation."
The wallabies will be taken to two private properties south and north of Cairns, both of which are surrounded by national park.
"They're a coastal species and they love their water," Ms Ager explained.
"These blocks will never be built out."
In the meantime, wildlife carers for the group will continue to monitor a 24-hour emergency hotline through which members of the public report cases of injured or dead wallabies.
A road-checking crew also conducts daily patrols of streets and local sporting fields.
The clash between wildlife and urban sprawl became particularly apparent in 2018 when 17 wallabies were found shot to death.
The following year, almost 50 died in a matter of days in mysterious circumstances and a series of dog attacks killed several more.