Mass wallaby deaths prompt poisoning fears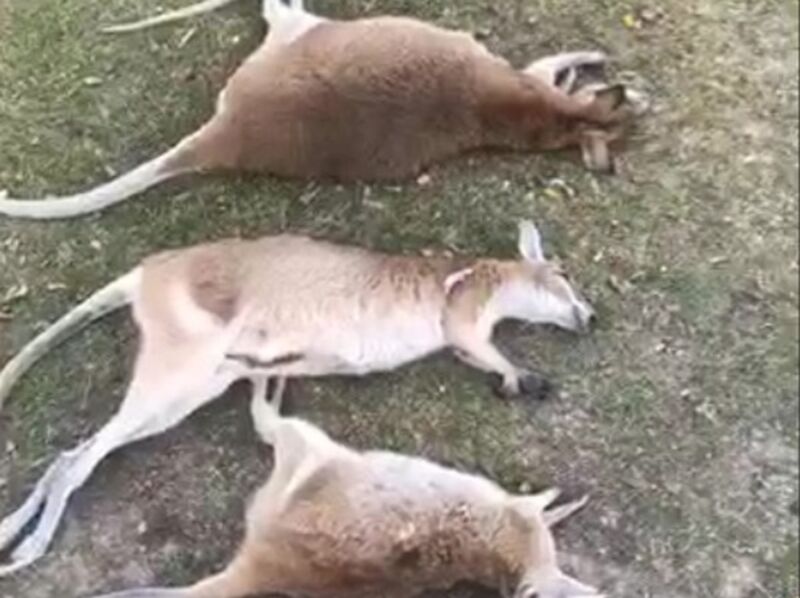 ---
The deaths of 15 agile wallabies at Trinity Beach in three days has raised concerns someone might be baiting them.
Eight wallabies, some with tiny joeys, were found dead yesterday afternoon by the President of the Centrals Trinity Beach Bulldogs AFL club.
Another one, found foaming at the mouth, died this morning.
VIEW VIDEO BELOW
---
---
A further six were discovered in the nearby baseball field earlier in the week.
---
"We don't want to speculate at the moment but it does look like these ones have been poisoned," said Agile Project manager Shai Ager.
"There's no dog wounds on them.
"The really weird thing about them as well is their eyes have gone white, like a white pasty colour."
Cairns Regional Council has now removed the wallaby corpses.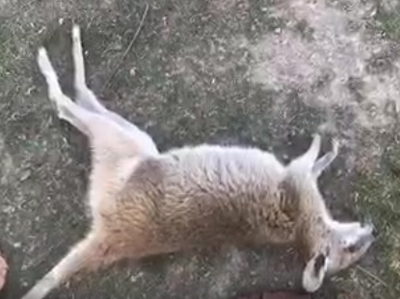 A spokesman said at this stage, it's unclear what has caused the deaths.
"Council officers are on site monitoring the area and the relevant state agencies have been made aware," he said.
The wallabies have caused controversy on the northern beaches amid a shrinking habitat as new residential developments are built.
In January last year, 17 wallabies were found shot dead at the sporting grounds.
The animals are regularly hit by cars on the Captain Cook Highway and their poo has been blamed for causing skin infections in AFL players.
The Agile Project, which has been working to gain approvals to relocate the 150-strong population, is asking members of the public to report any suspicious behaviour.
However, Ms Ager has made it clear the AFL club reported the deaths and is not responsible.
"Every night for the past few weeks somebody is messing with the one-way gates," she said.
"If you saw someone throwing something over the fence or acting strangely in this area please get in contact with us and we can hopefully get in contact with the police as well."
The one way gates were installed to allow starving wallabies trapped inside fencing at the sporting grounds to exit.
A further two wallabies who have survived are now being looked after by wildlife carers.