Man accused of stabbing policeman up for life imprisonment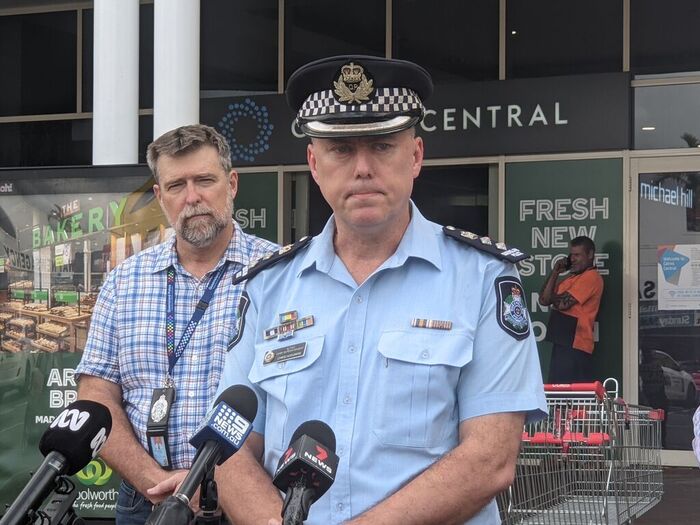 ---
Police have named the senior constable recovering from an "abhorrent" stabbing attack in a Cairns shopping centre.
Tim Liesegang, a 50-year-old husband and father of two, is in a stable condition in Cairns Hospital after being stabbed in the neck, chest and stomach while on duty in a Cairns Central stairwell yesterday afternoon.
Police Union President Ian Levers said "we're extremely lucky we're not mourning a murdered police officer".
The accused, 22-year-old Jack Smith, has been charged with a number of offences, including one carrying a maximum sentence of life imprisonment.
---
---
Detective Inspector Kevin Goan said the accused was a known offender to Sen-Constable Liesegang and was before the court on unrelated matters.
"The offender was being sought by police for a number of matters that have been outstanding," Insp Goan said.
"The offender is known to Tim who is going about his business in the shopping centre.
"The offender has been charged with the serious offence of acts intended to cause grievous bodily harm to avoid arrest by unlawful wounding of the police officer.
"I've got to reiterate that that is a life imprisonment offence."
"So it's at the serious end of the criminal offending and it's appropriate to the circumstances that transpired yesterday."
The accused has also been charged with possession of a knife in a public place, possession of dangerous drugs and possession of tainted property.
More than 50 police officers have been involved in the investigation.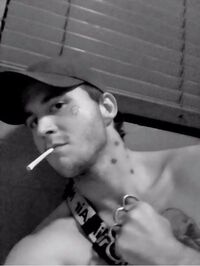 The weapon used against Sen-Constable Liesegang has been recovered and described as a "small knife".
Sen-Constable Liesegang has served almost a decade as a police officer, as well as served in the Australian Defence Force.
Senior police officers visited Sen-Constable Liesegang in hospital this morning, who's surrounded by his family as he recovers from surgery.
"When we heard about this yesterday we were sickened," Police Union President Ian Levers said.
"All our thoughts were with Tim and his family.
"Thankfully he's smiling and in a hospital bed at this time.
"He is recovering well with the immense support of his colleagues and the broader community."
Acting Commissioner Brett Schafferius said it will take some time for the senior constable to fully recuperate, although he's "extremely optimistic" he'll make a full recovery.
"This is an absolute abhorrent act, abhorrent act," he said.
"We have a police officer going about his duty in one of the busiest places in Cairns … doing what he has to do to keep our community safe, and he gets attacked in this fashion.
"What is does highlight is the unpredictability of policing that occurs right across this state, 24 hours a day."
"The outpouring of sympathy and support from the Cairns community has been absolutely outstanding."
"It's times like this that goes to show the police and the community are one and that we work together to ensure the safety of the communities we're in."
The accused's case appeared briefly in Cairns Magistrates Court this morning, where it was adjourned for March 31.
He did not make an application for bail and will remain in custody.
Investigators are asking anyone who may have seen the accused acting suspiciously in Cairns Central yesterday before 2.20pm to contact police.