What Facebook's news ban means for Tropic Now readers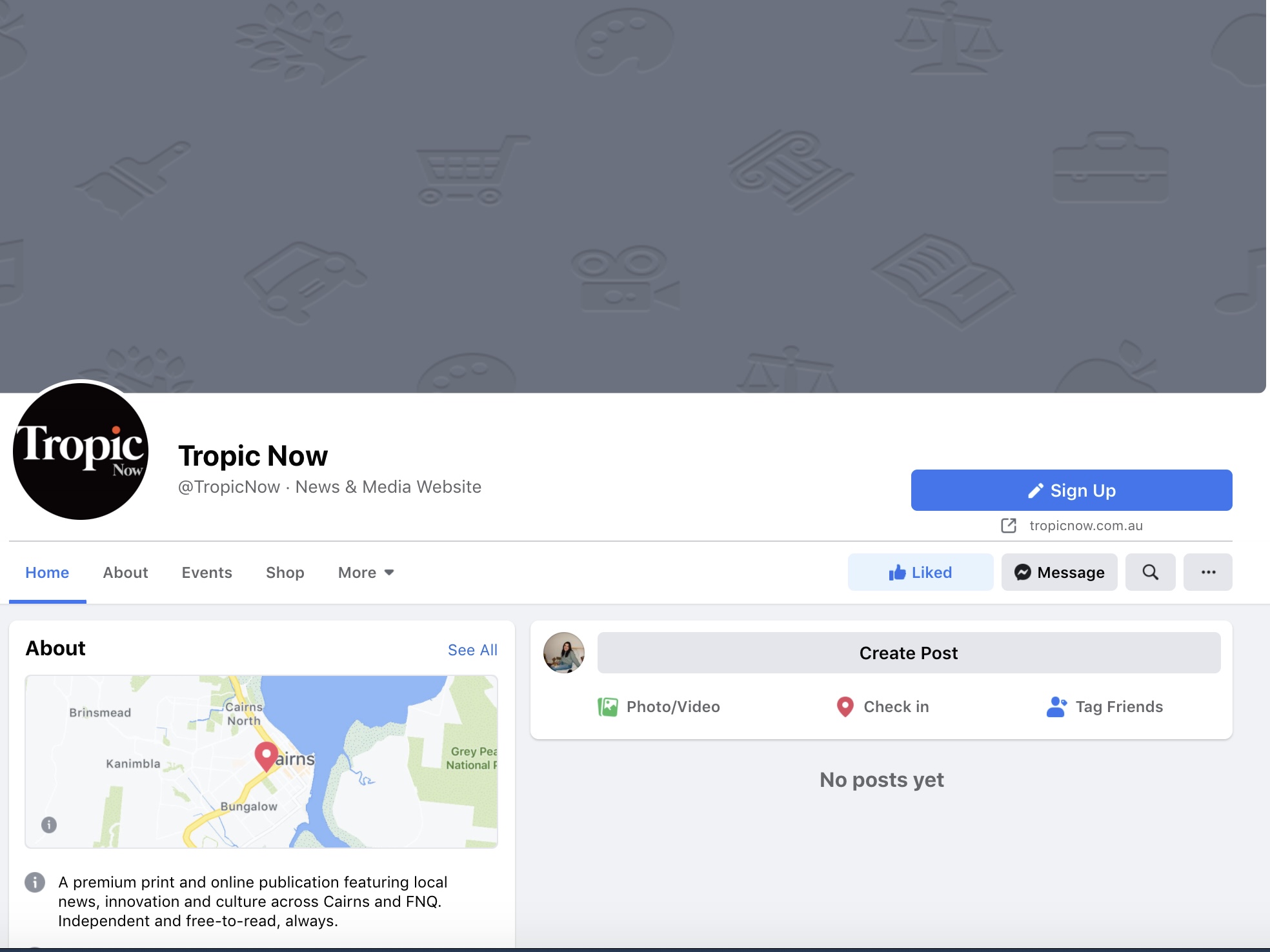 ---
We woke up this morning to a very different Facebook feed.
As you probably know, overnight Facebook has banned Australian news publishers and audiences from posting and sharing content.
The move comes in response to the Federal Government's proposed media bargaining code, which sought to make Facebook and other major tech giants pay Australian news outlets for their content.
What does this mean for Tropic Now and our readers?
---
---
Well, we're still dedicated to producing free-to-read and accessible local news. That won't change. What will change is the way it's delivered to you.
There'll be some trial and error in navigating this new path, but for now, the best way to support us is by following Tropic Now on Twitter, Instagram and LinkedIn.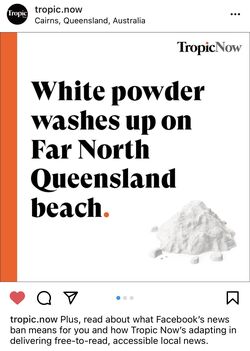 We'll be posting all of our content on those platforms and we'd love to see you repost, share and comment on our stories.
You can also add TropicNow.com.au as an app icon on your mobile home screen. With one click you'll be able to find our content, which will always be free to access.
You can also sign up to our email mailing list below. This will be the best way to receive breaking local news and our regular wrap-up of content.
Forwarding these emails to family, friends and colleagues is an easy way for you to support independent and sustainable local media.
Tropic magazine isn't going anywhere either. You can read our latest issue online here, and expect to find the next one out around Cairns in early April.
And as always, if you have any questions, ideas or feedback we'd love to hear it.
Reach out to us at [email protected] or give us a call on 4079 5217.
Thank you for your support,
Tropic team.
news alert
sign up for your free weekly guide